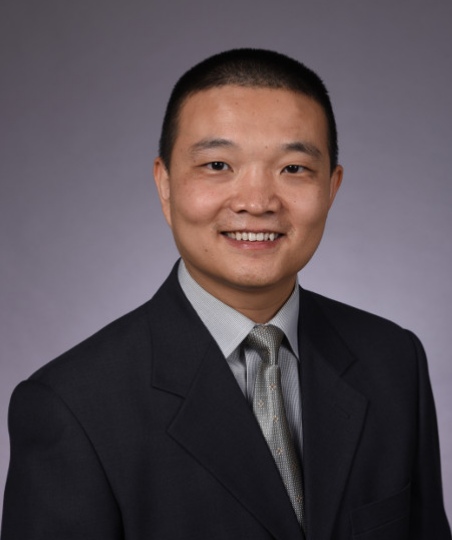 Song Zhang

, Ph.D.
Professor

Department School of Public Health
Biography

Dr. Zhang joined UT Southwestern as an assistant professor in September, 2007. He previously was a postdoctoral fellow at the University of Texas M.D. Anderson Cancer Center.

Dr. Zhang's research interest in statistical methodology lies in two main areas: Bayesian hierarchical modeling and clinical trial design. He has published multiple papers on the application of Bayesian hierarchical models to disease mapping, joint modeling of longitudinal and survival outcomes, item-response theory for grant review, functional enrichment analysis to detect important pathways, and multi-level modeling to detect factors that impact cancer screening, etc. Another area of his research interest is design methodology for clinical trials to account for various pragmatic issues such as correlated outcomes (clustered and longitudinal), missing data, small sample sizes, historical control, random variability in cluster size, and cost constraints, etc. He has published multiple high quality papers in this area and in 2015 he co-authored a book titled "Sample Size Calculations on Clustered and Longitudinal Outcomes in Clinical Research" (Chapman & Hall, New York). Dr. Zhang has been successful in securing extramural grants as the PI to support his independent research program: an NIH R03 grant to conduct secondary data analysis on VA HIV registry in 2012; an NSF grant to build risk prediction model based on electronic health record data in 2013; and a PCORI methodology development grant to address pragmatic design issues in stepped-wedge cluster randomized trials in 2017.
Education

Graduate School

Xiamen University - China , Econometrics

Graduate School

University of Missouri-Columbi (2005), Statistics
Research Interest

Bayesian statistical methods
Bioinformatics
Clinical trial design
Missing data methods
Multi-level models
Publications

Featured Publications

Sample Size Calculation for Clinical Trials with Correlated Count Measurements Based on the Negative Binomial Distribution

D. Li, S. Zhang, J. Cao Statistics in Medicine 2019 Accepted

Power Analysis for Cluster Randomized Trials with Multiple Binary Co-Primary Endpoints

DT Li, J. Cao, S. Zhang Biometrics 2019 accepted
Xu CC, Li D, Mau T, McPherson E, Du M, Zhang S, J Biomech 2019 01 83 150-156
Xu CC, Gao A, Zhang S Laryngoscope 2018 Aug

Effect of Low-Dose Ferrous Sulfate vs Iron Polysaccharide Complex on Hemoglobin Concentration in Young Children With Nutritional Iron-Deficiency Anemia: A Randomized Clinical Trial.

Powers JM, Buchanan GR, Adix L, Zhang S, Gao A, McCavit TL JAMA 2017 06 317 22 2297-2304

Inference and sample size calculation for clinical trials with incomplete observations of paired binary outcomes.

Zhang S, Cao J, Ahn C Stat Med 2016 Nov

Prospective Longitudinal Analysis of 2-Hydroxyglutarate Magnetic Resonance Spectroscopy Identifies Broad Clinical Utility for the Management of Patients With IDH-Mutant Glioma.

Choi C, Raisanen JM, Ganji SK, Zhang S, McNeil SS, An Z, Madan A, Hatanpaa KJ, Vemireddy V, Sheppard CA, Oliver D, Hulsey KM, Tiwari V, Mashimo T, Battiste J, Barnett S, Madden CJ, Patel TR, Pan E, Malloy CR, Mickey BE, Bachoo RM, Maher EA J. Clin. Oncol. 2016 Nov 34 33 4030-4039
Zhang S, Cao J, Ahn C Contemp Clin Trials 2015 Sep
Cao J, Zhang S JAMA 2014 Aug 312 5 543-4

Physicians, Clinics, and Neighborhoods: Multiple Levels of Influence on Colorectal Cancer Screening.

Pruitt SL, Leonard T, Zhang S, Schootman M, Halm EA, Gupta S Cancer Epidemiol. Biomarkers Prev. 2014 Apr
Books

Featured Books

Sample Size Calculations for Clustered and Longitudinal Outcomes in Clinical Research

Chul Ahn, Moonseoung Heo, Song Zhang (2015). New York, Chapman and Hall/CRC

Optimal Biological Dose for Molecularly Targeted Therapies. In Wiley StatsRef: Statistics Reference Online

Chul Ahn, Seung-Ho Kang, Yang Xie, Song Zhang (2016). Hoboken, New Jersey., John Wiley & Sons
Honors & Awards

Early Career Researcher and Postgraduate travel awards
International Society for Bayesian Analysis (2008)
Graduate Professional Council Travel Scholarship
University of Missouri-Columbia (2004)
Outstanding Performance in Doctoral Exams
Department of Statistics, University of Missouri-Columbia (2003)
Excellent Student Award
Xiamen University, China (1999)
Third Prize
College Student Science and Technology Thesis Competition, Fujian, China (1998)
Professional Associations/Affiliations

Eastern North American Region (ENAR) of the International Biometric Society (IBS)
Institute of Mathematical Statistics
The American Statistical Association