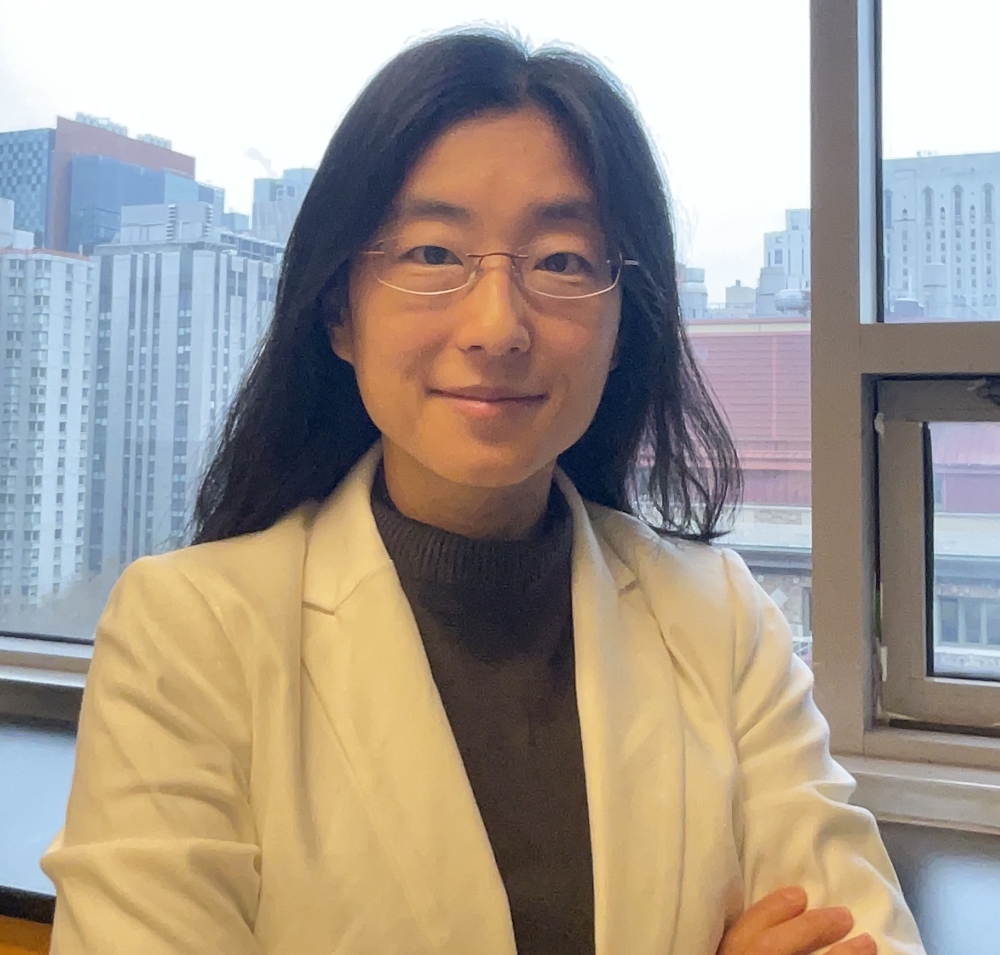 Siqi Liu

, Ph.D.
Assistant Professor
Endowed Title Virginia Murchison Linthicum Scholar in Medical Research
School Medical School
Department Pharmacology | Children's Medical Center Research Institute at UT Southwestern
Graduate Programs Cell and Molecular Biology
Research Interest

The Liu lab is broadly interested in how epithelial tissues sense and respond to injury.  Similar to pathogen infection, tissue injury is an ancient and universal insult that disrupts homeostasis. Prompt sensing and repair of the injury is essential for organismal health and survival. Her lab will combine biochemistry and mouse genetics to understand tissue repair through in-depth probing of molecular & cellular mechanisms, to better understand the associated pathologies such as cancer.
Publications

Featured Publications

Liu S, Hur YH, Cai X, Cong Q, Yang Y, Xu C, Bilate AM, Gonzales KAU, Parigi SM, Cowley C, Hurwitz B, Luo JD, Tseng T, Gur-Cohen S, Sribour M, Omelchenko T, Levorse J, Pasoli HA, Thompson CB, Mucida D, and Fuchs E. Cell 2023 10 186 2127-2143
Keyes BE, Liu S, Asare A, Naik S, Levorse J, Polak L, Lu CP, Nikolova M, Pasolli HA, Fuchs E Cell 2016 Nov 167 5 1323-1338.e14
Liu S, Cai X, Wu J, Cong Q, Chen X, Li T, Du F, Ren J, Wu Y, Grishin N, Chen ZJ Science 2015 Jan
Liu S, Chen J, Cai X, Wu J, Chen X, Wu YT, Sun L, Chen ZJ, Elife 2013 Aug 2 e00785
Gonzales KAU, Polak L, Matos I, Tierney MT, Gola A, Wong E, Infarinato NR, Nikolova M, Luo S, Liu S, Novak JSS, Lay K, Pasolli HA, Fuchs E, Science 2021 11 374 6571 eabh2444
Cai X, Chen J, Xu H, Liu S, Jiang QX, Halfmann R, Chen ZJ Cell 2014 Mar 156 6 1207-22
Liu S, Chen ZJ, Cell Res 2011 Jan 21 1 6-21
Sun L, Liu S, Chen ZJ, Cell 2010 Feb 140 3 436-436.e2
Zeng W, Xu M, Liu S, Sun L, Chen ZJ, Mol Cell 2009 Oct 36 2 315-25
Dulubova I, Khvotchev M, Liu S, Huryeva I, Südhof TC, Rizo J Proc. Natl. Acad. Sci. U.S.A. 2007 Feb 104 8 2697-702
Honors & Awards

CPRIT Scholar (Cancer Prevention and Research Institute of Texas)
(2022-2027)
Endowed Scholar in Medical Science
(2022-2027)
K99/R00 NIH Pathway to Independence Award
(2018-2025)
Jane Coffin Childs Postdoctoral Fellowship
(2016-2018)
Rockefeller University Women and Science Fellowship
(2015-2016)