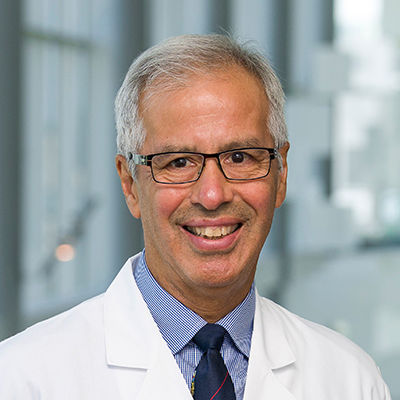 John Zuniga

, D.M.D.
Professor

Endowed Title Robert V. Walker, D.D.S. Chair in Oral and Maxillofacial Surgery

Department Surgery | Neurology
Biography

Dr. Zuniga is a Professor in the Departments of Surgery and Neurology and holds the Robert V. Walker D.D.S Chair in Oral and Maxillofacial Surgery. He joined the faculty in January, 2006. He came to UTSW from the University of North Carolina at Chapel Hill where he served in the School of Dentistry as the Department of Oral and Maxillofacial Surgery Graduate Program Director for 13 years and was the Co-Director of the Oral and Maxillofacial Pain and Neurosensory Disorders program. Dr. Zuniga is the chief of the Division of Oral and Maxillofacial Surgery in the Department of Surgery. The division is dedicated to the improvement of the oral, maxillofacial, dental and craniofacial health of our patients through research, service and education. Dr. Zuniga's clinical interests are in temporomandibular disorders (TMD) and neurosensory disorders. He is an experienced trigeminal nerve microsurgeon and has performed over 400 nerve repairs for a variety of clinical conditions affecting the trigeminal nerve of the oral and maxillofacial region. Over 60% of his practice is dedicated to treating chronic orofacial pain conditions, including TMD, trigeminal neuralgia, burning mouth syndrome, atypical odontalgia and atypical facial pain. He specializes in the surgical treatment of TMD and can provide services ranging from conservative non-surgical care to total joint reconstruction. He also has a clinical interest in benign pathology, dentoalveolar surgery and trauma of the oral and maxillofacial region. Dr. Zuniga's major research interests are in chronic and acute orofacial pain and trigeminal neurosensory disorders. He has authored over 160 peer-reviewed manuscripts, abstracts and book chapters in these areas. He was awarded the 1998 Daniel Laskin award for Most Outstanding Publication in the Journal of Oral and Maxillofacial Surgery, the 2008 William J. Gies Award for Clinical Research in Journal Dental Research, and the 2012 William J. Gies Award In Oral and Maxillofacial Surgery for the Advancement of Dentistry. He has been the Principal Investigator or co-Investigator in 26 grants and contracts from federal, industry or foundation sources. His interest in trigeminal neurosensory disorders involves understanding sensory and special sensory (i.e., taste) function and dysfunction in humans and their response to surgical and non-surgical (i.e., sensory retraining) treatments. He recently completed a multisite, randomized clinical trial conducted at the University of Texas Southwestern on the benefits of a new analgesic medication to treat moderate to severe pain. New trials on the benefits of processed nerve allograft on reconstruction of jaw pathology is ongoing. Dr. Zuniga is active locally, nationally and internationally in the specialty of oral and maxillofacial surgery. He is a diplomate of the American Board of Oral and Maxillofacial Surgery where he served 6 years on the Examination Committee. He serves on the Editorial Board of several journals and is an ad hoc reviewer for several journals in Neuroscience and Oral and Maxillofacial Surgery. He serves on several committees for the American Association of Oral and Maxillofacial Surgeons and is a voting member of the Dental Products Panel of the Medical Devices Advisory Committee for the Center for Devices and Radiological Health of the Food and Drug Administration.
Education

Medical School

Tufts University School of Dental Medicine (1978)

Residency

Strong Mem Hosp Univ of Rochester (1979), General Dentistry

Graduate School

University of Rochester (1985)

Residency

Strong Mem Hosp Univ of Rochester (1986), Oral & Maxillofacial Surgery

Other Post Graduate Training

University of Rochester (1986)
Publications

Featured Publications

A Case-and-Control, Multisite, Positive Controlled, Prospective Study of the Safety and Effectiveness of Immediate Inferior Alveolar Nerve Processed Nerve Allograft Reconstruction With Ablation of the Mandible for Benign Pathology.

Zuniga J.R., Williams F., Petrisor D. Journal of Oral and Maxillofacial Surgery 2017 75 12 2669-2681
Zuniga J.R, Yates D.M. Journal of Oral and Maxillofacial Surgery 2016 74 7 1323-1329

Sensory Outcomes After Reconstruction of Lingual and Inferior Alveolar Nerve Discontinuities Using Processed Nerve Allograft?A Case Series

John R. Zuniga, DMD, MS, PhD Journal of Oral and Maxillofacial Surgery 2015 73 4 734-744

Research Summitt: At the forefront of innovation

Cunningham L, Dodson T, Feinberg S, Le A, Wohlford M, Zuniga J Journal Oral and Maxillofacial Surgery 2008 66 215-222

The analgesic safety and efficacy of intra-articular morphine and mepivacaine following termporomandibular joint arthroplasty

Zuniga JR, Ibanez C, Kozacko M Journal Oral and Maxillofacial Surgery 2007 65 1477-1485

Clinical characteristics of trigeminal nerve injury referrals to a university-based specialist center

Tay A, Zuniga JR Int Journal Oral and Maxillofacial Surgery 2007 36 922-927

Effect of facial sensory retraining on sensory thresholds

Essick G, Phillips C, Zuniga JR Journal of Dental Research 2007 86 571-575

Effect of facial sensory retraining on sensory thresholds

Essick G, Phillips C, Zuniga JR Journal Dental Research 2007 86 571-575

Chemosensory and somatosensory regeneration after lingual nerve repair in humans

Zuniga JR, Chen M, Phillips C Journal Oral and Maxillofacial Surgery 1997 55 2-13
Honors & Awards

William J. Gies Award in Oral and Maxillofacial Surgery for the Advancement of Dentistry
merit award in oral and maxillofacial surgery (2012)
William J. Gies Award for Clinical Research
annual award for publication recognition in Journal of Dental Research (2008)
US FDA Advisory Committee Service Award
distinguished service recognition (2006)
Oral Maxillofacial Surgery Foundation Research Recognition Award
merit in oral and maxillofacial surgery research (2002)
Daniel M. Laskin Award for Most Outstanding Publication
annual award for publication recognition (1998)
Buonocore Research Award
merit in oral and maxillofacial surgery research (1985)