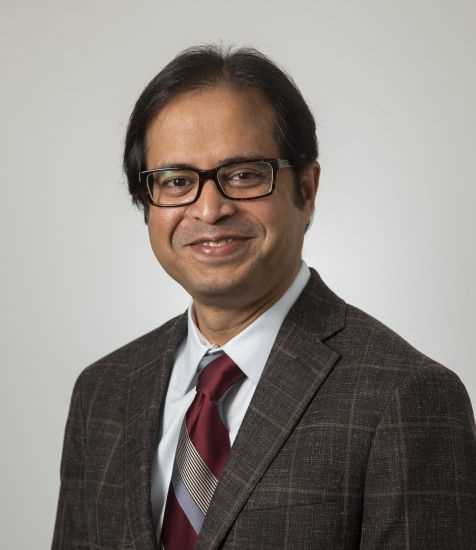 Abu Taher Minhajuddin

, Ph.D.
Professor
Department School of Public Health | Psychiatry
Biography

Dr. Minhajuddin has participated in planning and execution of clinical drug development projects for Phase I through Phase IV clinical trials. He has determined statistical methods, analyzed results, and authored final reports for a wide range of clinical trials. He has also worked as a programmer and analyst for a research team and conducted several single and multivariate modeling analyses for biomedical and industrial data using SAS, R, and StatXact.
Education

Graduate School

Southern Methodist University (2003)
Research Interest

Linear and Logistic Regression Analyses
Longitudinal and Multivariate Data Analyses
Missing Data Techniques
Statistical Methodology in Clinical Trials
Survival Analyses
Publications

Featured Publications

BLENDS: Augmentation of Functional Magnetic Resonance Images for Machine Learning using Anatomically Constrained Warping.

Nguyen KP, Raval V, Minhajuddin A, Carmody T, Trivedi MH, Dewey RB, Montillo AA, Brain Connect 2022 Sep

A primary care first (PCP-first) model to screen and treat depression: A VitalSign6 report from a second cohort of 32,106 patients.

Wang MZ, Jha MK, Minhajuddin A, Pipes R, Levinson S, Mayes TL, Greer TL, Trivedi MH, Gen Hosp Psychiatry 2022 Jan-Feb 74 1-8

Sex differences in the association of baseline c-reactive protein (CRP) and acute-phase treatment outcomes in major depressive disorder: Findings from the EMBARC study.

Jha MK, Minhajuddin A, Chin-Fatt C, Greer TL, Carmody TJ, Trivedi MH, J Psychiatr Res 2019 06 113 165-171

Free tissue transfer reconstruction of the head and neck at a veterans affairs hospital

 Myers LL, MD, Sumer BD, MD, Defatta RJ., MD, Phd, Minhajuddin A., Phd Head & Neck 2007

A bootstrap test for multivariate directional alternative hypotheses

 Minhajuddin A, Frawley W, Schucany W, and Woodward W Journal of Statistical Planning and Inference 2007 137 2302 ? 2315

An Ecological Study of the Association of Metal Air Pollutants with Lung Cancer Incidence in Texas

Coyle YM, Minhajuddin A., Hynan LS, Minna, JD Journal of Thoracic Oncology 2006 1 654-661

Profile of patients lost to follow-up in the Burn Injury Rehabilitation Model Systems' Longitudinal Database

 Holavanahalli R, Lezotte D, Hayes M, Minhajuddin A, Fauerbach J, Engrav L, Helm P, Kowalske K Journal of Burn Care and Rehabilitation 2006 27 703-712

An ecological study of the association of environmental chemicals and metals on breast cancer incidence in Texas

Coyle YM, Hynan LS, Euhus DM, Minhajuddin A Breast Cancer Research and Treatment 2005 92 107 ? 114

An ecological study of the association of environmental chemicals and metals on breast cancer incidence in Texas

Coyle YM, Hynan LS, Euhus DM, Minhajuddin A Breast Cancer Research and Treatment 2005 92 107 ? 114