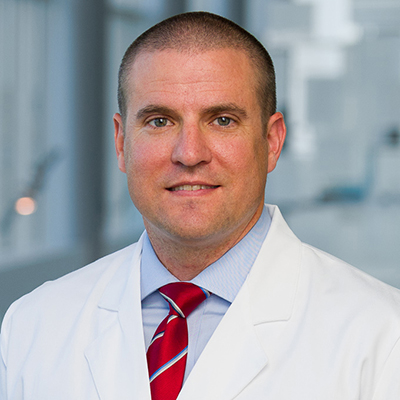 Adam Alder

, M.D.
Associate Professor
School Medical School
Department Surgery
Biography

Adam C. Alder, MD is the Chief of Pediatric Surgery at Children's Health - Plano and Director of the Center for Pectus and Chest Wall Anomalies. He graduated from Tulane University School of Medicine in New Orleans, LA in 2002. He trained in General Surgery at UT Southwestern and Parkland Hospital. After an interim year in practice with an acute surgery and trauma group, he completed the fellowship in pediatric surgery at Children's Medical Center and UT Southwestern. In 2012, Dr. Alder accepted an assistant professor position with the Department of Surgery in the Division of Pediatric Surgery.

Dr. Alder has been active in research and has completed the NIH-funded CTSA Clinical Scholars Program. He is actively developing the Center for Advanced Research in Surgery which will focus on clinical research related to Pediatric Thoracic and General Surgery. His current focus is to identify the underlying cause and best available treatment of acute appendicitis in children. Additionally, he successfully competed for funding from the UTSW Department of Surgery for research related to the use of Cardiac MRI in pectus excavatum patients.

In 2016, Dr. Alder became director of the Center for Chest Wall Anomalies and Pectus, a collaboration between UTSW and Children's Health. This center aids patients and families with chest wall anomalies of all types using all available treatment modalites including bracing and surgical reconstruction. The center is one of fewer than 10 centers in the nation to provide the Dynamic Compression Bracing System which has excellent results for some pectus patients. This center is internationally recognized for it's work in this unique group of patients.

In 2017, Dr. Alder became the Chief of Pediatric Thoracic and General Surgery at Children's Health - Plano, a community children's hospital located in Plano, TX. In this role, He leads an expert group of Pediatric Surgeons who care for children in the North Texas area with surgical needs and conditions. He continues to have an active practice at both the Dallas and Plano campuses of Children's Health.

Dr. Alder has interests in pediatric and neonatal surgery including Pediatric Lung and Esophageal Surgery; Surgical Oncology; Minimally Invasive and Robotic Surgery; Pediatric Endocrine Surgery including thyroid, parathyroid, and adrenal conditions; Surgical Care of Inflammatory Bowel Disease, Pediatric Trauma Care; Neonatal Surgical Care of Congenital Anomalies; and Correction of Chest Wall Anomalies.
Education

Medical School

Tulane University School of Medicine (2002)

Residency

UT Southwestern Medical Center (2009), General Surgery

Other Post Graduate Training

UT Southwestern Medical School (2012)

Graduate School

UT Southwestern Medical School (2012)

Fellowship

UT Southwestern/Children's Medical Center (2012), Pediatric Surgery
Research Interest

Appendicitis
Center for Advanced Research in Surgery
Chest Wall Deformity
Clinical Trials and Patient Oriented Research
National Surgical Quality Improvement Program - Ped
Pectus Carinatum
Pectus Excavatum
Pediatric Endocrine and Thyroid Conditions
Pediatric Solid Tumors
Robotic Surgery
Trauma
Publications

Featured Publications

Notrica DM, Eubanks JW, Tuggle DW, Maxson RT, Letton RW, Garcia NM, Alder AC, Lawson KA, St Peter SD, Megison S, Garcia-Filion P J Trauma Acute Care Surg 2015 Oct 79 4 683-93
Alemayehu H, Tsao K, Wulkan ML, Islam S, Russell RT, Ponsky TA, Cullinane DC, Alder A, St Peter SD, Iqbal CW Pediatr. Surg. Int. 2014 Nov 30 11 1107-10
Azarakhsh N, Grimes S, Notrica DM, Raines A, Garcia NM, Tuggle DW, Maxson RT, Alder AC, Recicar J, Garcia-Filion P, Greenwell C, Lawson KA, Wan JY, Eubanks JW J Trauma Acute Care Surg 2013 Dec 75 6 1006-12
Foglia RP, Alder AC, Ruiz G J. Pediatr. Surg. 2013 Jan 48 1 95-8
Alder AC, Thornton J, McHard K, Buckins L, Barber R, Skinner MA J. Pediatr. Surg. 2011 Oct 46 10 1942-7
Alder AC, Scott DL, Browning JD Gastroenterology 2010 Feb 138 2 434, 794
Alder AC, Fomby TB, Woodward WA, Haley RW, Sarosi G, Livingston EH Arch Surg 2010 Jan 145 1 63-71
Purcell PL, Crary SE, Adix LM, Alder AC, Buchanan GR Am. J. Hematol. 2009 May 84 5 316-7
Alder AC, Hunt JL, Thal ER J Trauma 2008 Jan 64 1 211-2
Alder AC, Alder SC, Livingston EH, Bellows CF Am. J. Surg. 2007 Nov 194 5 659-62
Books

Featured Books

Parathyroid. In Handbook of Pediatric Surgical Patient Care

Alder AC, Skinner MA (2014). Singapore, World Scientific

Thyroid. In Handbook of Pediatric Surgical Patient Care

Alder AC, Skinner MA (2014). Singapore, World Scientific

Gastric Perforation. In Neonatal Surgery

Adam C. Alder, MD MSCS; Robert Minkes, MD (2018). Boca Raton, London, New York, CRC Press
Professional Associations/Affiliations

American Academy of Pediatrics - Surgical Section (2014)
American College of Surgeons (2009)
American Pediatric Surgery Society (2012)
Association of Academic Surgery (2013)
International Pediatric Endosurgery Group (2012)
Society of American Gastrointestinal and Endoscopic Surgeons (2012)
Texas Medical Association (2012)