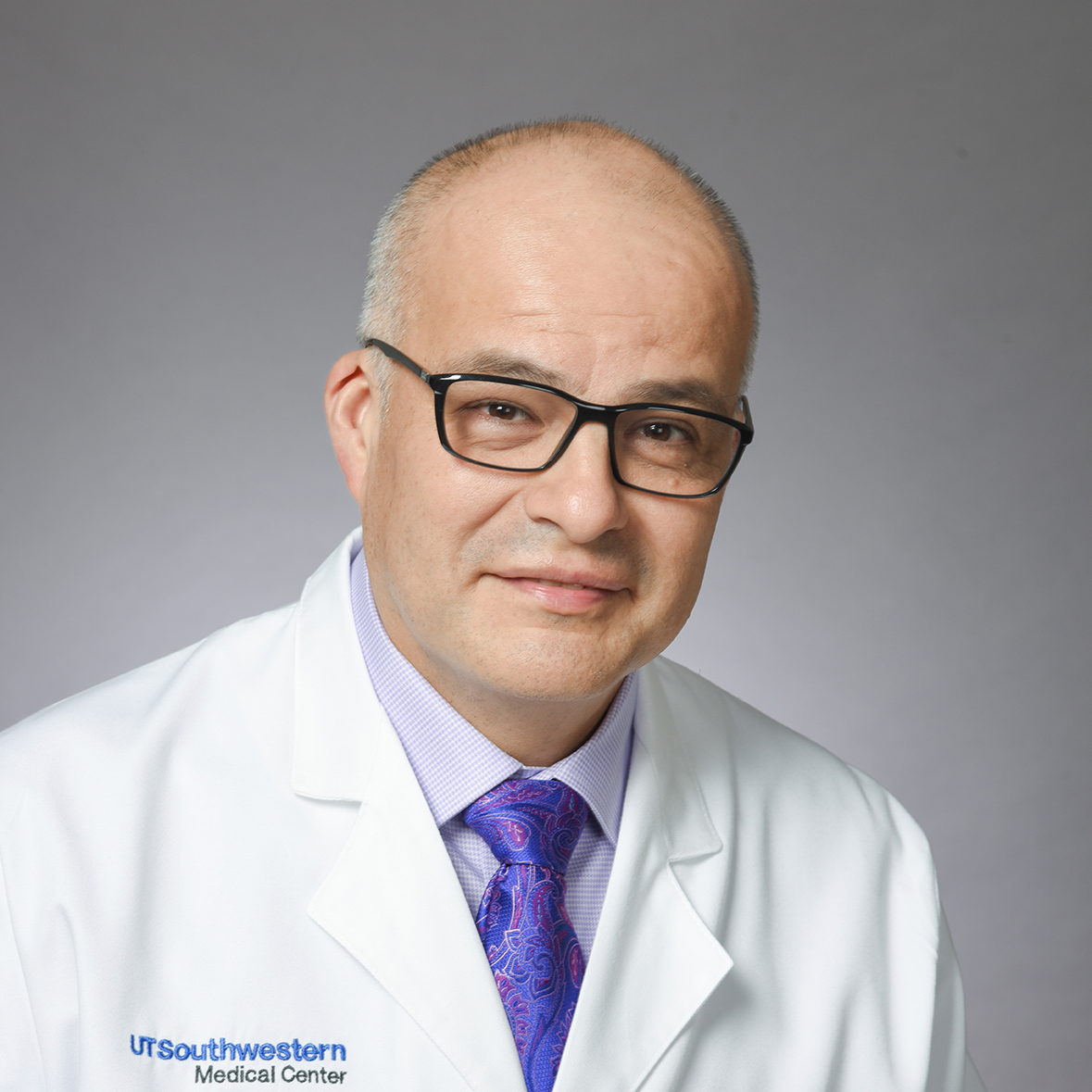 Carlos Timaran

, M.D.
Professor
Endowed Title Sam H. Phillips, Jr. M.D. Distinguished Chair in Surgery
School Medical School
Department Surgery
Biography

Carlos Timaran, M.D., is a Professor in UT Southwestern Medical Center's Department of Surgery and is Chief of Endovascular Surgery. He is an internationally recognized expert in advanced endovascular techniques.

Dr. Timaran earned his medical degree at the University of Cauca Faculty of Health Sciences in Colombia in 1991. He completed surgical residencies at the National University of Colombia and the University of Tennessee Medical Center, followed by a fellowship in vascular surgery at Montefiore Medical Center/Albert Einstein College of Medicine. He joined UT Southwestern in 2004, and he earned a master's degree in clinical sciences with distinction from UT Southwestern in 2008.

He has authored more than 80 peer-reviewed abstracts and more than 65 articles in peer-reviewed journals and has given more than 200 lectures and presentations around the world.

Dr. Timaran is a member of the American College of Surgeons, the American Medical Association, and the Society for Vascular Surgery. He holds the Sam H. Phillips, Jr. M.D. Distinguished Chair in Surgery.

In 2018, he was named a Super Doctor by Texas Monthly.
Education

Medical School

University of Cauca Faculty of Health Sciences (1991)

Residency

University of Tennessee Medical Center Knoxville (2002), Surgery

Fellowship

Albert Einstein College of Medicine (2004), Vascular Surgery

Graduate School

UT Southwestern Medical School (2008)

Other Post Graduate Training

UT Southwestern Medical School (2008)
Publications

Featured Publications

Iliac artery stenting versus surgical reconstruction for TASC (TransAtlantic Inter-Society Consensus) type B and type C iliac lesions

Carlos Timaran, Trent Prault, Scott Stevens, Michael Freeman, Mitchell Goldman J Vasc Surg 2004 38 272-278

Variability of maximal aortic aneurysm diameter measurements on CT scan: significance and methods to minimize

Neal Cayne, Frank Veith, Evan Lipsitz, Takao Ohki, Manish Mehta, Carlos Timaran, et al. J Vasc Surg 2004 39 811-815

Predicting aneurysm enlargement in patients with persistent type II endoleaks

Carlos Timaran, Takao Ohki, Soo Rhee, Frank Veith, Nicholas Gargiulo III, et al. J Vasc Surg 2004 39 1157-1162

Iliac artery stenting versus surgical reconstruction for TASC (TransAtlantic Inter-Society Consensus) type B and type C iliac lesions

Carlos Timaran, Trent Prault, Scott Stevens, Michael Freeman, Mitchell Goldman J Vasc Surg 2004 38 272-278

Iliac artery stenting in patients with poor distal runoff: influence of concomitant infrainguinal arterial reconstruction

Carlos Timaran, Takao Ohki, Nicholas Gargiulo III, Frand Veith, Scott Stevens, Michael Freeman, Mitchell Goldman J Vasc Surg 2004 38 479-485

System to decrease length of stay for vascular surgery

Taylor Reed, Frank Veith, Nicholas Gargiulo III, Carlos Timaran, Takao Ohki, et al. J Vasc Surg 2004 39 395-399

Iliac artery stenting versus surgical reconstruction for TASC (TransAtlantic Inter-Society Consensus) type B and type C iliac lesions

Carlos Timaran, Trent Prault, Scott Stevens, Michael Freeman, Mitchell Goldman J Vasc Surg 200 38 272-278
Professional Associations/Affiliations

American College of Surgeons
American Medical Association
Society for Vascular Surgery