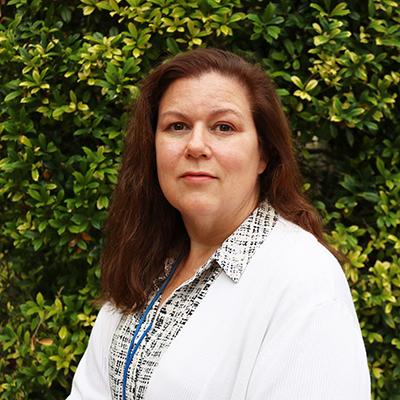 Deborah Carlson

, Ph.D.
Assistant Professor
School Medical School
Department Surgery | Pediatrics
Biography

Deborah Carlson, Ph.D., has contributed greatly to UT Southwestern, from her first assignment as a research scientist in 2000 to her current post of assistant professor in the pediatrics and surgery departments. She has a Ph.D. from the Department of Cellular and Molecular Biology at State University of New York and completed a post-doctoral fellowship in the Department of Chemistry at the University of Nebraska at Lincoln.

Dr. Carlson has investigated cardiac dysfunction and other topics, work that has been sponsored by the National Institutes of Health. She is active in professional organizations, including the American Burn Association and the International Shock Society, with both groups bestowing awards on her for her research. Dr. Carlson is an author of numerous publications, which have recently included articles on heart dysfunction during sepsis and on ways to improve outcomes after burn injury.
Education

Undergraduate

Central South Univ, Xiang-Ya S , None

Undergraduate

Unlisted - College or Universi , None

Graduate School

Central South Univ, Xiang-Ya S , None

Graduate School

Unlisted - College or Universi , None
Research Interest

Cardiac function following burn injury and sepsis
The Role of Matrix Metalloproteinases in Cardiac Dysfunction
Publications

Featured Publications

Burn Trauma Alters Calcium Transporter Protein Expression in the Heart.

Ballard-Croft C, Carlson DL, Maas DL, Horton JW J Applied Physiology 2004 97(4) 1470-1476

Endotoxin infusion in mice results in cardiac apotosis via a TNF-a dependent pathway

Carlson DL, White DJ, Horton JW and Giroir BP American Journal of Physiology: Heart and Circulatory Physiology 2003 Accepted, 2003.

Myocyte apoptosis via endotoxin

Carlson DL, LIghtfoot, Jr. E, Bryant DD, Haudek SB, Maass DL and Horton JW American Journal of Physiology: Heart and Circulatory Physiology 2002 282 H1907-H1914

Antioxidant Vitamin Therapy Alters Sepsis-related Apoptotic Myocardial Activity and Inflammatory Responses.

Carlson D, Maas DL, Tan J, Horton JW J Physiol Heart Circ Physiol December 2006 291(6) H2779-H2789

Cardiac Molecular Signaling after Burn Trauma

Carlson DL, Horton JW J Burn Care Research September 2006 27(5) 669-75

Macrophage Migration Inhibitory Factor (MIF) is a Burn Trauma Induced Cardiac Depressant.

Willis MS, Carlson DL, DiMiao JM, White MD, White DJ, Horton JW, Giroir BP. AJP Heart and Circ. 2005 288(2) H795-H804

TNF-alpha Induced Caspase Activation Mediates Endotoxin Related Cardiac Dysfunction.

Carlson DL, Willis MS, White DJ, Horton JW, Giroir BP Critical Care Medicine 2005 33(5) 1021-1028

A three-component dicamba O-demethylase from Pseudomonas maltophilia, strain DI-6: purification and characterization.

Chakraborty S., Behrens M., Herman PL, Arendsen AF, Hagan WR, Carlson DL, Wang XZ, Weeks DP Arch Biochem Biophys 2005 437(1) 20-28
Honors & Awards

Member since 2005
International Shock Society Presential Committee for Publications (2007)
Research Citation Finalist
Society for Critical Care Medicine 36th Annual Congress (2007)
Most Outstanding Presentation Award
Shock Society 28th Annual Conference (2005)
Outstanding Young Investigator Award
James Carrico Research Forum, UT Southwestern Medical Center at Dallas (2001)
President
National Biological Honor Society (1989)
Professional Associations/Affiliations

2005-2006 International Shock Society Presidential Committee for Publications
American Burn Association
American Heart Association
International Shock Society
Society of Critical Care Medicine