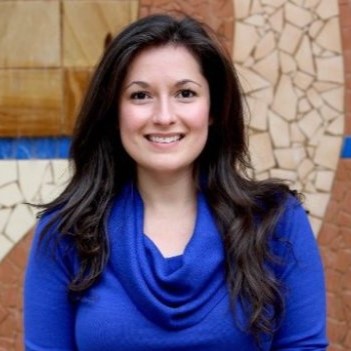 Patricia Morrison
Instructor
School School of Health Professions
Department Clinical Nutrition
Biography

Patricia Morrison, MCN, RD, LD, is an Instructor in the Department of Clinical Nutrition and Registered Dietitian practicing in the Clinical Heart and Vascular Center. Ms. Morrison teaches practicum courses in the nutrition care process and chronic care medical nutrition therapy.

She received the 2016 Outstanding Student Award from the Texas Academy of Nutrition and Dietetics (TAND) and has served TAND since 2020 in various capacities including Director of the Northeast Region and Communications Coordinator. Ms. Morrison received the 2021 Meritorious Service Award while practicing in the Division of Bariatric and Foregut Surgery at UT Southwestern Medical Center.

She holds a Master in Clinical Nutrition from the UT Southwestern Medical Center (2016) and a Bachelor of Arts degree in Interdisciplinary Studies from the University of Texas at Dallas with a focus in Management, American Studies, and Human Resources (2008).

She has a personal and professional interest in preventive health care, weight wellness and cardiovascular disease.
Education

Undergraduate School

University of Texas at Dallas (2008)

Graduate School

UT Southwestern Medical Center School of Health Professions (2016)
Honors & Awards

Alpha Eta Member
National Scholastic Honor Society for Allied Health Professions (2016)
Meritorious Service Award, Multidisciplinary Surgery Clinic,
UT Southwestern Medical Center (2021)
Outstanding Student-Coordinated Program
Texas Academy of Nutrition & Dietetics (2016)
Professional Associations/Affiliations

Academy of Nutrition & Dietetics (2014)
Cardiovascular Health and Well-being Dietetic Practice Group (2022)
Nutrition and Dietetic Educators and Preceptors Dietetic Practice Group (2022)
Texas Academy of Nutrition and Dietetics (2016)
Weight Management Dietetic Practice Group (2016)