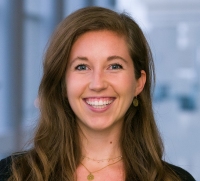 Julia Cartwright

, Ph.D.
Assistant Professor
School Medical School
Department Psychiatry
Graduate Programs Clinical Psychology
Biography

Dr. Cartwright received her undergraduate degree in psychology from The University of Texas at Austin. She completed her Ph.D. in Clinical Psychology at The University of Texas Southwestern Medical Center. Dr. Cartwright also completed her predoctoral internship at UT Southwestern, which included a rotation at Children's Health in the inpatient psychiatric unit. She then completed a postdoctoral fellowship in the Child and Adolescent Outpatient clinic at the Stanford University School of Medicine in Palo Alto, California. She joined the faculty of UT Southwestern as a licensed psychologist in the Department of Psychiatry in the Center for Autism and Developmental Disabilities in 2019.

Dr. Cartwright's clinical services focus on evaluation of autism spectrum disorder (ASD) and treatment of challenging behaviors and anxiety in children and adolescents with ASD or related disabilities. She works often with parents and families in order to support understanding and intervention at home.
Education

Undergraduate School

University of Texas at Austin (2014), Psychology

Other Post Graduate Training

UT Southwestern Medical Center (2018)

Graduate School

UT Southwestern Medical Center (2018), Psychology

Internship

University of Texas Southwestern Medical Center (2018), Clinical Psychology

Fellowship

Stanford University (2019), Child & Adolescent Psychology
Books

Featured Books

Best practices in school neuropsychology: Guidelines for effective practice, assessment, and evidence-based intervention (2nd Edition).. In Assessment and intervention of children with developmental delays.

Cartwright, J.E. and Dryden, M. (2022). Hoboken, New Jersey, John Wiley & Sons, Inc.
Professional Associations/Affiliations