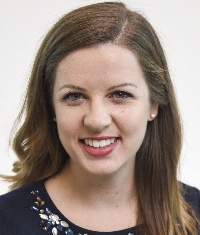 Kristin Wilmoth

, Ph.D.
Assistant Professor
School Medical School
Department Psychiatry | Physical Medicine & Rehabilitation
Biography

Dr. Wilmoth joined the faculty at UT Southwestern in 2020 to devote her expertise in the area of clinical neuropsychology and traumatic brain injury/concussion.

A native of Richmond, Dr. Wilmoth obtained her undergraduate degree from the University of Virginia with highest distinction. She subsequently completed a doctoral degree and internship in clinical psychology at UT Southwestern. Her expertise is additionally based on the Medical College of Wisconsin's well-established postdoctoral residency in clinical neuropsychology.

Clinically, Dr. Wilmoth's focus is conducting neuropsychological evaluations assessing cognitive and behavioral disorders. Her established research track is in the area of concussion and more severe traumatic brain injury. She enjoys collaboration, which has included UT Southwestern's O'Donnell Brain Institute and Texas Institute for Brain Injury and Repair, among others.
Education

Graduate School

UT Southwestern Medical Center (2018), Psychology

Internship

UT Southwestern Medical Center (2018), Clinical Psychology

Fellowship

Medical College of Wisconsin (2020), Clinical Neuropsychology
Publications

Featured Publications

LoBue C, Schaffert J, Dams-O'Connor K, Taiwo Z, Sander A, Venkatesan UM, O'Neil-Pirozzi TM, Hammond FM, Wilmoth K, Ding K, Bell K, Munro Cullum C, Arch Phys Med Rehabil 2023 May
Schaffert J, Didehbani N, LoBue C, Hart J, Wilmoth K, Cullum CM, Arch Clin Neuropsychol 2022 Dec
Schaffert J, Didehbani N, LoBue C, Hart J, Motes M, Rossetti H, Wilmoth K, Goette W, Lacritz L, Cullum CM, Brain Inj 2022 Nov 1-8
Wilmoth K, Brett BL, Emmert NA, Cook CM, Schaffert J, Caze T, Kotsonis T, Cusick M, Solomon G, Resch JE, Cullum CM, Nelson LD, McCrea M, Neuropsychol Rev 2022 Aug
Wright B, Venkatesan UM, Pinto SM, Gary KW, O'Neil-Pirozzi TM, Kajankova M, Wilmoth K, Kakkanatt A, Dreer L, Juengst SB, J Head Trauma Rehabil 2022 Jul
Wilmoth K, Tan A, Tarkenton T, Rossetti HC, Hynan LS, Didehbani N, Miller SM, Bell KR, Cullum CM, J Clin Exp Neuropsychol 2022 May 44 4 251-257
Cullum CM, Galusha JM, Wadsworth HE, Wilmoth K, Hynan LS, Lacritz LH, LoBue C, Argueta-Ortiz F, Clin Neuropsychol 2021 Sep 1-18
Wright B, Wilmoth K, Juengst SB, Didehbani N, Maize R, Cullum CM, Dev Neurorehabil 2020 Dec 1-7
Wilmoth K, Magnus BE, McCrea MA, Nelson LD, The American journal of sports medicine 2020 Oct 48 12 3087-3093
Didehbani N, Fields LM, Wilmoth K, LoBue C, Hart J, Cullum CM, Cogn Behav Neurol 2020 09 33 3 208-217