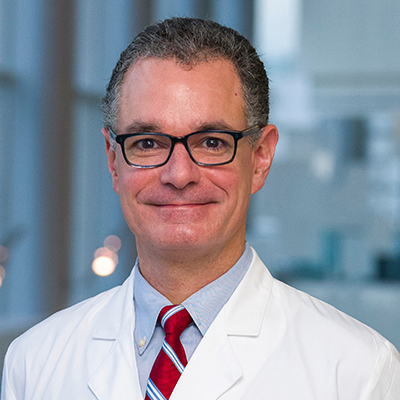 Daniel Scott

, M.D.
Assist Dean Simulation and Student Integration
Professor
Endowed Title Frank H. Kidd Jr., M.D., Distinguished Professorship in Surgery
Department Graduate Medical Education | Surgery
Biography

Dr. Scott attended Southern Methodist University in Dallas and studied biomedical engineering on a full tuition scholarship. He completed medical school at Louisiana State University School of Medicine, and graduated as a member of the Alpha Omega Alpha Honor Society. He then pursued residency training in general surgery and completed a 2-year fellowship in advanced laparoscopic surgery at the University of Texas Southwestern Medical Center. Upon completion of his training in 2002, he accepted a faculty position at Tulane University School of Medicine. During his 3-year stay at Tulane, he established the school's first center focusing on laparoscopic surgery, created a state-of-the-art simulation and training laboratory, established a 2-year laparoscopic fellowship program, hosted 19 continuing education courses, developed a multi-disciplinary bariatric surgical program, and initiated a robotic general surgery program. Due to hurricane Katrina, Dr. Scott and his family relocated to Dallas in 2005; Dr. Scott was warmly embraced by his former colleagues at UT Southwestern and is currently an Associate Professor of Surgery and the Director of the Southwestern Center for Minimally Invasive Surgery. His interests include advanced laparoscopic surgery, robotic surgery, obesity surgery, surgical simulation, and surgical education. He has won seven awards for outstanding research papers and was the recipient of the 2004 SAGES Young Researcher Award and the 2005 SSAT Traveling Fellowship Award. He has published 14 book chapters, nearly 50 manuscripts, and numerous videos, all focusing on laparoscopic surgery. He serves on numerous committees of national organizations including the American College of Surgeons (ACS), the Society of American Gastrointestinal Endoscopic Surgeons (SAGES), the Society for Surgery of the Alimentary Tract (SSAT), and the Association for Academic Surgery (AAS). He is also an associate journal editor for Simulation in Healthcare and an associate community editor for the American College of Surgeons Minimally Invasive Surgery Web Portal.
Education

Medical School

Louisiana State University School of Medicine at New Orleans (1995)

Internship

UT Southwestern Medical Center (1996), Surgery

Fellowship

UT Southwestern Medical Center (2000), Laparoscopic Surgery

Residency

UT Southwestern Medical Center (2002), Surgery
Research Interest

Advanced Laparoscopic Surgical Procedures
Bariatric Surgery
Natural Orifice Transluminal Endoscopic Surgery
Robotic Surgery
Surgical Education Using Simulators and Virtual Reality
Publications

Featured Publications

Intraoperative ultrasound and prophylactic ursodiol for gallstone prevention following laparoscopic gastric bypass

Scott DJ, Villegas L, Sims TL, Hamilton EC, Provost DA, Jones DB Surg Endosc 2003 17 1796 - 1802

Effect of hepatic inflow occlusion on laparoscopic radiofrequency ablation using simulated tumors

Scott DJ, Fleming JB, Watumull LM, Lindberg GM, Tesfay ST, Jones DB Surg Endosc 2002 16 1286 - 1291

Laparoscopic skills training

Scott DJ, Young WN, Tesfay ST, Frawley WH, Rege RV, Jones DB Am J Surg 2001 182 137 - 142

Hernias and abdominal wall defects.

Scott DJ, Jones DB. In: Norton JA, Bolinger RR, Chang AE, Lowry SF, Mulvihill SJ, Pass HI, Thompson RW (editors). Surgery: Scientific Basis and Current Practice. New York: Springer-Verlag 2000 787 - 823

Laparoscopic training on bench models: better and more cost effective than operating room experience?

Scott DJ, Bergen PC, Euhus DM, Jeyarajah DR, Laycock R, Rege RV, Tesfay ST, Thompson WM, Valentine RJ, Jones DB. J Am Coll Surg 2000 191 272 - 283

Laparoscopic skills laboratories: current assessment and a call for resident training standards.

Korndorffer Jr JR, Stefanidis D, Scott DJ Am J Surg (in press).

Skill retention following proficiency-based laparoscopic simulator training

Stefanidis D, Korndorffer Jr JR, Sierra R, Touchard C, Dunne JB, Scott DJ. Surgery 2005 138 165 - 70

Simulator training for laparoscopic suturing using performance goals translates to the OR

Korndorffer Jr JR, Dunne JB, Sierra R, Stefanidis D, Touchard CL, Scott DJ. J Am Coll Surg 2005 201 23 - 29

Development and transferability of a cost-effective laparoscopic camera navigation simulator

Korndorffer JK, Hayes DJ, Dunne JB, Sierra R, Touchard TL, Markert RJ, Scott DJ. Surg Endosc 2005 19 161 - 7

Robotic laparoscopic fundoplication.

Stefanidis D, Korndorffer JR, Scott DJ. Curr Treat Options Gastroenterol 2005 8 71 - 83
Honors & Awards

Innovative Use of Technology in Graduate Teaching Award
Tulane University School of Medicine (2005)
Society for Surgery of the Alimentary Tract (SSAT) Traveling Fellowship
Transgastric, Robotic, and New Techniques in Minimally Invasive Surgery and Simulation, Collaboration with Paul Swain, MD and Ara Darzi, MD, Imperial College School of Medicine, London, UK (2005)
SAGES Young Researcher of the Year Award
Society of American Gastrointestinal and Endoscopic Surgeons (2004)
William Henderson Chair in Surgery
Tulane University School of Medicine (2004)
Haemonetics Best Paper Award
Association for Surgical Education (2000)
Professional Associations/Affiliations

American College of Surgeons
American Society for Bariatric Surgery
Association for Surgical Education
Society for Surgery of the Alimentary Tract
Society of American Gastrointestinal and Endoscopic Surgeons