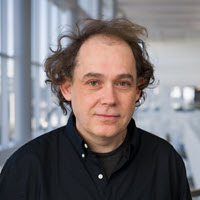 Janko Gospocic

, Ph.D.
Assistant Professor
Endowed Title Southwestern Medical Foundation Scholar in Biomedical Research
School Medical School
Department Psychiatry | Green Ctr for Reprod Bio Scncs
Graduate Programs Genetics, Development and Disease
Biography

Dr. Janko Gospocic graduated with a M.S. in Molecular Biology from the University of Zagreb. He then received his Ph.D. in Developmental Biology and Genetics at the European Molecular Biology Laboratory (EMBL), where he studied the role of the imprinted genes in cardiac development. Dr. Gospocic then conducted his postdoctoral training at the University of Pennsylvania's Epigenetics Institute. His postdoctoral work involved dissecting the molecular mechanisms behind the social transitions in Harpegnathos saltator ants. He joined the Department of Psychiatry in 2023 as an Endowed Scholar. 
Research Interest

Epigenetics, chromatin biology, gene regulation, social behavior, aging, neurodegeneration
Publications

Featured Publications

Kr-h1 maintains distinct caste-specific neurotranscriptomes in response to socially regulated hormones.

Gospocic J, Glastad KM, Sheng L, Shields EJ, Berger SL, Bonasio R, Cell 2021 Nov 184 23 5807-5823.e14
Gospocic J, Shields EJ, Glastad KM, Lin Y, Penick CA, Yan H, Mikheyev AS, Linksvayer TA, Garcia BA, Berger SL, Liebig J, Reinberg D, Bonasio R, Cell 2017 Aug 170 4 748-759.e12