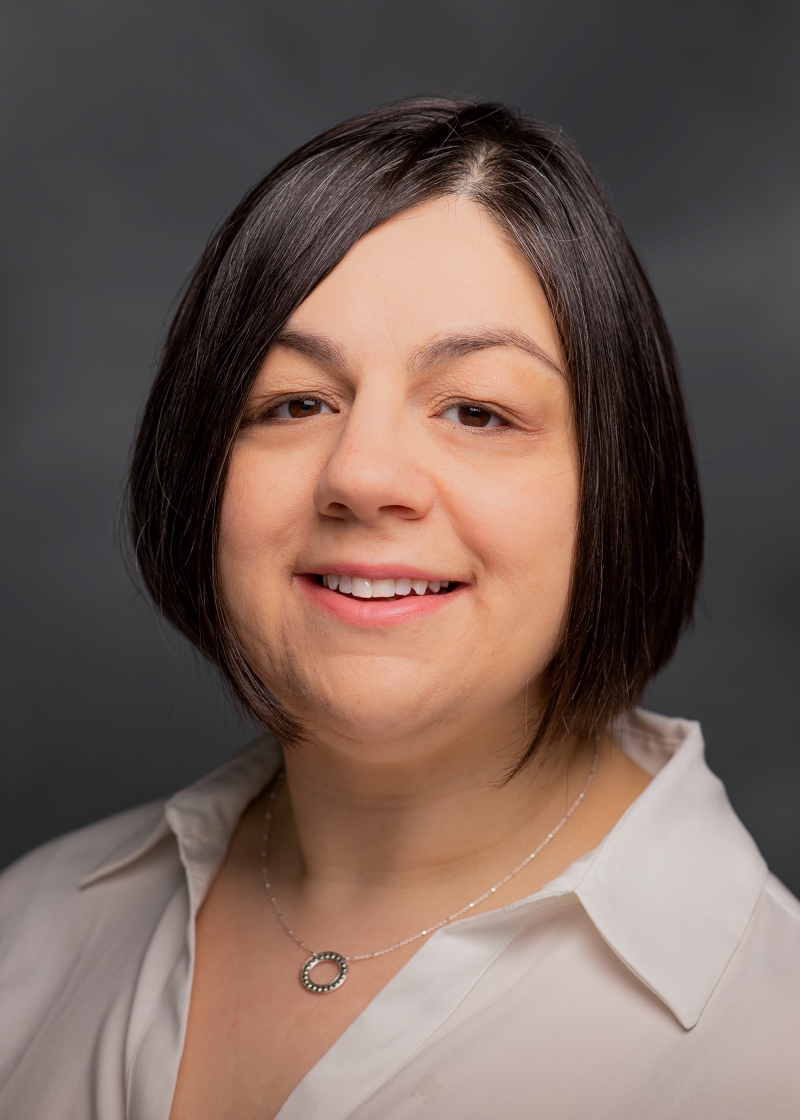 Lisa DiMartino

, Ph.D., M.P.H.
Assistant Professor
School School of Public Health
Department Peter O'Donnell Jr. School of Public Health
Biography

Lisa D. DiMartino, Ph.D., M.P.H. is an Assistant Professor at the Peter O'Donnell Jr. School of Public Health with a background in implementation science and health services research. Dr. DiMartino has expertise in examining multi-level factors associated with adoption of evidence-based interventions across a wide variety of health care settings. She uses a combination of research methodologies in her work, from mixed methods and qualitative evaluations to analysis of complex datasets using advanced statistical methods. Dr. DiMartino earned her BA in Psychology, MPH in Health Behavior and Health Education, and PhD in Health Policy and Management, all from the University of North Carolina at Chapel Hill.

Dr. DiMartino is interested in cross-departmental collaborative research related to applying implementation science principles, with a goal of improving care for patients with cancer and other chronic diseases. She also has a background in palliative oncologic care research. For example, she recently led a pilot project that used natural language processing (NLP) and electronic health record data to identify hospitalized cancer patients in need of palliative care. She aims to further this research by developing, testing, and implementing an NLP-based strategy to improve care delivery for cancer patients. In addition to cancer and palliative care, Dr. DiMartino has been part of implementation science studies addressing the needs of people with conditions such as sickle cell disease, HIV, and tobacco dependence.

Dr. DiMartino is currently a Co-Investigator for the Coordinating Center for the NCI Beau Biden Cancer MoonshotTM Initiative Improving Management of Symptoms During and Following Cancer Treatment (IMPACT) consortium. Prior to joining UT Southwestern, she was an Implementation Scientist at RTI International, where she served as Co-Investigator for the Coordinating Center for the NHLBI-funded Sickle Cell Disease Implementation Consortium, among other projects.
Education

Undergraduate

University of N C-Chapel Hill (1999), Psychology

Graduate School

University of N C-Chapel Hill (2004), Health Behavior and Healtheduc

Graduate School

University of N C-Chapel Hill (2017), Health Policy and Management
Research Interest

Cancer
Clinical Informatics
Implementation Science
Mixed-Methods Research
Palliative Care
Publications

Featured Publications

Badawy SM, DiMartino L, Brambilla D, Klesges L, Baumann A, Burns E, DeMartino T, Jacobs S, Khan H, Nwosu C, Shah N, Hankins JS, JMIR Form Res 2022 Oct 6 10 e41415
DiMartino L, Miano T, Wessell K, Bohac B, Hanson LC, J Pain Symptom Manage 2022 Apr 63 4 610-617
Hankins JS, Shah N, DiMartino L, Brambilla D, Fernandez ME, Gibson RW, Gordeuk VR, Lottenberg R, Kutlar A, Melvin C, Simon J, Wun T, Treadwell M, Calhoun C, Baumann A, Potter MB, Klesges L, Bosworth H, JMIR Res Protoc 2020 Jul 9 7 e16319
DiMartino LD, Weiner BJ, Hanson LC, Weinberger M, Birken SA, Reeder-Hayes K, Trogdon JG, Healthc (Amst) 2019 Mar 7 1 38-43
DiMartino LD, Baumann AA, Hsu LL, Kanter J, Gordeuk VR, Glassberg J, Treadwell MJ, Melvin CL, Telfair J, Klesges LM, King A, Wun T, Shah N, Gibson RW, Hankins JS, Am J Hematol 2018 Dec 93 12 E391-E395
DiMartino LD, Weiner BJ, Hanson LC, Weinberger M, Birken SA, Reeder-Hayes K, Trogdon JG, J Palliat Med 2018 Jan 21 1 62-68
DiMartino LD, Birken SA, Hanson LC, Trogdon JG, Clary AS, Weinberger M, Reeder-Hayes K, Weiner BJ, Health Care Manage Rev 2018 43 3 249-260
DiMartino LD, Weiner BJ, Mayer DK, Jackson GL, Biddle AK, J Palliat Med 2014 Dec 17 12 1384-99
Honors & Awards

Highly Published Author Award
from RTI International (2021-2021)
Training Institute in Dissemination and Implementation Research in Health Fellowship
from National Institutes of Health (2018-2018)
Highly Published Author Award
from RTI International (2017-2017)
Cancer Control Education Program Pre- Doctoral Fellowship
University of North Carolina at Chapel Hill Lineberger Comprehensive Cancer Center (2015-2017)
Cancer Outcomes Research Program Travel Award
University of North Carolina at Chapel Hill Lineberger Comprehensive Cancer Center (2015-2015)
University Cancer Research Fund Award
University of North Carolina at Chapel Hill Lineberger Comprehensive Cancer Center (2013-2014)
Professional Associations/Affiliations

AcademyHealth (2015)
American Society of Clinical Oncology (2016-2021)
Palliative Care Research Cooperative Group (2020)