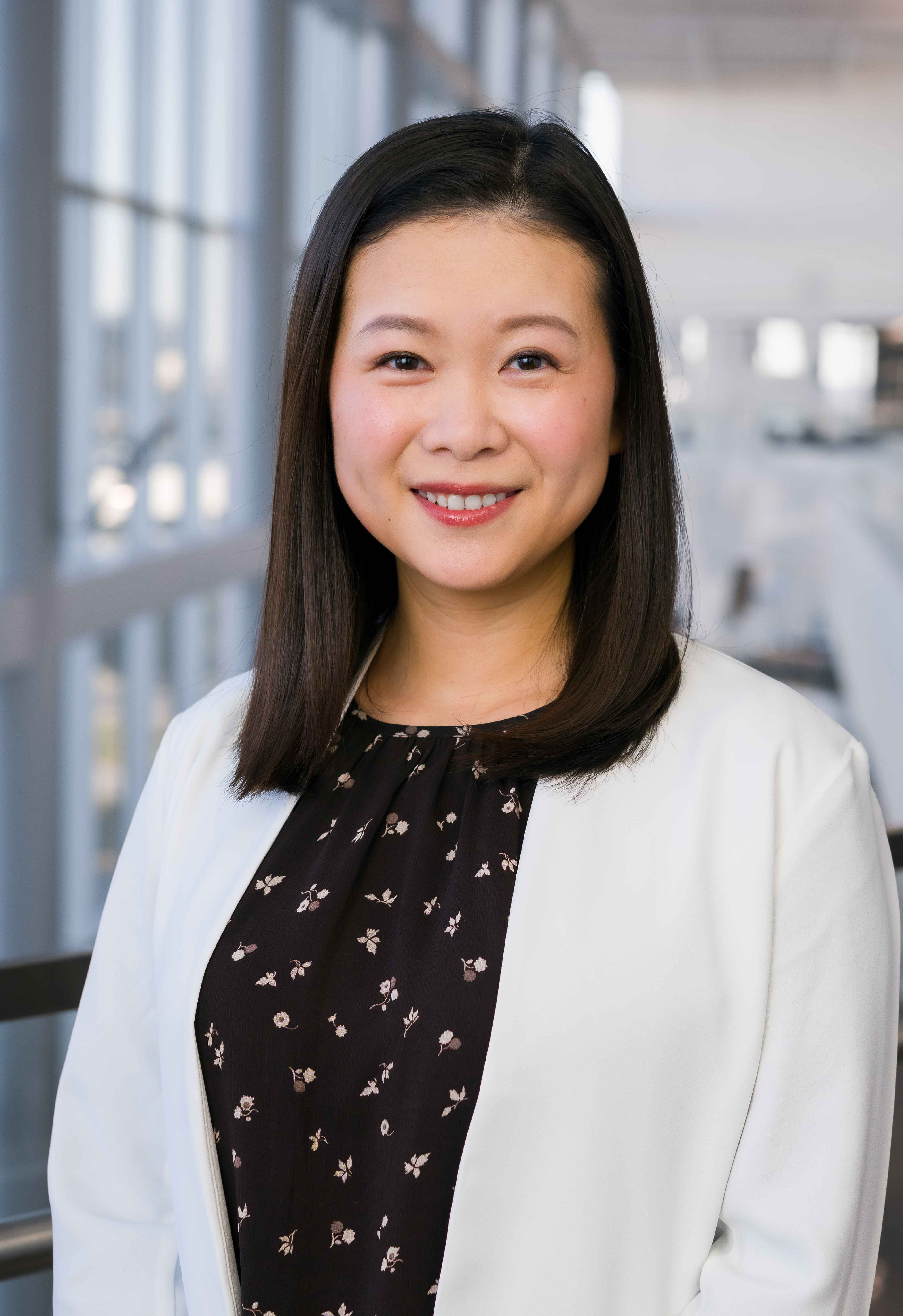 Molin Shi

, Ph.D.
Assistant Professor
School Medical School
Department Psychiatry
Graduate Programs Clinical Psychology
Biography

Molin Shi, Ph.D. (she/her/tā) is a licensed clinical psychologist who joined the faculty at UT Southwestern in 2022. Dr. Shi earned her doctoral degree in Clinical Psychology at Texas Tech University after completing predoctoral internship and postdoctoral fellowship at Indiana University School of Medicine specializing in Integrated Primary Care Psychology. 

Currently, Dr. Shi serves as a psycho-oncologist providing outpatient psychotherapy services at UT Southwestern's Simmons Comprehensive Cancer Center. She is engaged in program development of psycho-oncology services at UT Southwestern Medical Center at RedBird. In addition, Dr. Shi supervises and mentors trainees and conducts clinical research focused on adolescent and young adult (AYA) oncology populations.
Education

Internship

Indiana University School of Medicine (2021)

Medical School

Texas Tech University (2021)

Fellowship

Indiana University School of Medicine (2022)
Research Interest

health psychology
integrated primary care psychology
program development
psycho-oncology
Publications

Featured Publications

Shi M, Meltzer KJ, Dunker AM, Hall BC, Support Care Cancer 2023 Sep 31 10 556
Vohs JL, Shi M, Holmes EG, Butler M, Landsberger SA, Gao S, Ouyang F, Teal E, Merkitch K, Kronenberger W, J Clin Psychol Med Settings 2022 May
Shi M, Littlefield AK, Stevens AK, J Am Coll Health 2021 10 69 7 725-733
Shi M, Gette JA, Gissandaner TD, Cooke JT, Littlefield AK, J Ethn Subst Abuse 2020 Dec 1-34
Stevens AK, Blanchard BE, Shi M, Littlefield AK, Psychol Assess 2018 02 30 2 280-285
Books

Featured Books

Alcohol use disorder: Overview. In Wiley encyclopedia of health psychology

Blanchard, B. E., Stevens, A. K., Shi, M., & Littlefield, A. K. (2021). Hoboken, NJ, Wiley-Blackwell

Alcohol use disorder: Long-term consequences. In Wiley encyclopedia of health psychology

Stevens, A. K., Blanchard, B. E., Shi, M., & Littlefield, A. (2021). Hoboken, NJ, Wiley-Blackwell
Honors & Awards

Postdoctoral Health Psychology Award for Clinical Excellence
American Psychological Association Division 38 (Society of Health Psychology) (2022-2022)
Phi Kappa Phi Honor Society
Texas Tech University (2017-2020)
Student Merit Award
Research Society on Alcoholism (2017)
Teaching Effectiveness and Career enHancement (TEACH) Program Fellow
Texas Tech University's Teaching, Learning, & Professional Development Center (2017-2018)
J.T. and Margaret Talkington Graduate Fellowship
Texas Tech University (2015-2019)
Outstanding Graduate Student Oral Paper
Florida Academy of Sciences (2013)
Professional Associations/Affiliations

American Psychosocial Oncology Society (2022)
APA Division 38 Society for Health Psychology (2021)
Asian American Psychological Association (2016)
Dallas Psychological Association (2023)
Texas Psychological Association (2023)