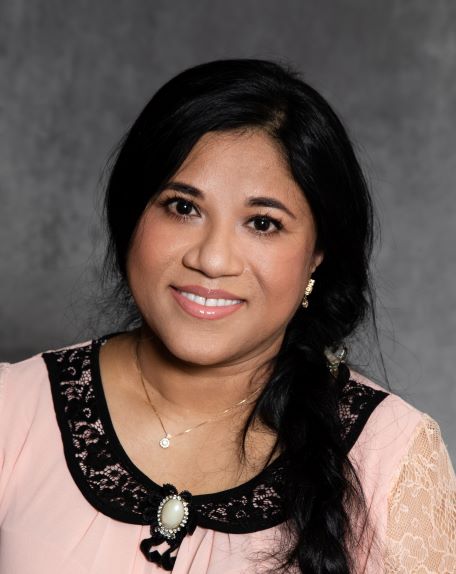 Raiyan Zaman

, Ph.D.
Assistant Professor
School Medical School
Department Biomedical Engineering | Internal Medicine
Graduate Programs Biomedical Engineering
Biography

Dr. Raiyan T. Zaman's research focuses on the design and development of cutting-edge multi-mode hybrid imaging system to overcome the limitation of currently available clinical imaging systems. Her research goal is to detect thin-cap-fibro-theroma (TCFA) early, the underlying causes of coronary artery disease (CAD), one of the leading causes of morbidity in the USA and worldwide. She further investigates to characterize the TCFA by identifying disease compositions and their progression over time to unravel this complex human disease. By integrating optical, photoacoustic, ultrasound, and radioluminescence, Dr. Zaman focuses to get the precise location of TCFA and its compositions. Her work seeks to better understand the disease mechanisms and its progression. Dr. Zaman is dissecting the role of TCFA perturbations on vascular wall processes during atherosclerosis progression. She is also interested in novel molecular imaging methods to study this deadly disease in subcellular level to further investigate the pharmacokinetics of TCFA.

Dr. Zaman's research has been well-recognized by the scientific communities as evidence of 59 prestigious accolades including Rising Star Award from WMIC in 2020, Anne Klibanski Visiting Scholar Award from Massachusetts General Hospital in 2020, Science Council Best paper Awrad from AAPM in 2019, Women in Molecular Imaging Network Scholar Award from WMIC in 2018, and Henry Wagner Jr. MD Best Abstract Award from SNMMI in 2017.

She holds 4 US patents (one commercialized and one underway). Dr. Zaman published 59 first author peer-reviewed manuscripts and conference papers, 2 application-notes, and 1 book chapter. She has been well-funded for her research including two T32 training grants from Cardiovascular Imaging and Radiation Biology at the Stanford University School of Medicine (2011-2013), American Heart Association Fellowship (2013-2015), and highly competitive NHLBI sponsored K99 (2015-2018). These grants were awarded during 1st submission by scoring top 1%. She was also awarded R56 (2020-2021) by NIH for high-priority and high-impact project based on highly meritorious application. Her current research is supported by NIH sponsored R00 (2019-2023).

Dr. Zaman's vision for future is to predict this disease years before its actual occurrence. This can ultimately change the future of how CAD is diagnosed and managed by providing real-time tracking of the dynamic pathobiological information on human CAD, atherosclerosis biology, and relations to clinical complications, including myocardial infarction and sudden cardiac death. Such information can have an important positive impact by preventing heart attacks and their debilitating aftermath, plus reducing the financial burden on individuals as well as society.
Education

Undergraduate

University of Texas-Austin (2000), Electrical Engineering

Graduate School

University of Texas-Austin (2006), Engineering

Graduate School

University of Texas-Austin (2011), Philosophy
Research Interest

Carotid Stenosis
Coronary Artery Disease
Hybrid Multi-mode Imaging System Design and Development
Image Guided Therapy
Molecular Imaging
Myocardial Ischemia
Optical Imaging
Photoacoustic Imaging
Radioluminescence Imaging
Ultrasound Imaging
Publications

Featured Publications

Wu X, Daniel Ulumben A, Long S, Katagiri W, Wilks MQ, Yuan H, Cortese B, Yang C, Kashiwagi S, Choi HS, Normandin MD, El Fakhri G, Zaman RT, Biomolecules 2021 11 11 12
Zaman RT, Kosuge H, Gambhir SS, Xing L, Nano Lett 2021 07 21 13 5714-5721
Liu Y, Hanley T, Chen H, Long SR, Gambhir SS, Cheng Z, Wu JC, Fakhri GE, Anvari B, Zaman RT, Sci Rep 2020 Oct 10 1 19102
Liu Y, Hanley T, Chen H, Long SR, Gambhir SS, Cheng Z, Wu JC, Fakhri GE, Anvari B, Zaman RT, Sci Rep 2020 04 10 1 5983
Zaman RT, Vernekhol D, Xing L, J Radiol Radiat Ther 2020 8 1
Zaman RT, Yousefi S, Chibana H, Ikeno F, Long SR, Gambhir SS, Chin FT, McConnell MV, Xing L, Yeung A, J Nucl Med 2019 09 60 9 1308-1316
Zaman RT, Yousefi S, Long SR, Saito T, Mandella M, Qiu Z, Chen R, Contag CH, Gambhir SS, Chin FT, Khuri-Yakub BT, McConnell MV, Shung KK, Xing L, Sci Rep 2018 06 8 1 8992
Zaman RT, Tuerkcan S, Mahmoudi M, Saito T, Yang PC, Chin FT, McConnell MV, Xing L, PLoS One 2018 13 2 e0192662
Zaman RT, Kosuge H, Carpenter C, Sun C, McConnell MV, Xing L, J Nucl Med 2015 May 56 5 771-7
Zaman RT, Kosuge H, Pratx G, Carpenter C, Xing L, McConnell MV, PLoS One 2014 9 9 e108108
Books

Featured Books

Hybrid X-Ray Luminescence and Optical Imaging. In Hybrid Imaging in Cardiovascular Medicine

Raiyan T. Zaman, Michael V. McConnell, and Lei Xing (March 2013). Catalog #: K20721 ISBN: 978-1-4665-9537-8, Taylor & Francis
Honors & Awards

Dean's Award for Emerging Leader in Women's Careers (Nominated)
Joint Committee on the Status of Women at Harvard Medical School and HSDM (2021)
Anne Klibanski Visiting Scholars Award
Center for Faculty Development (CFD) Massachusetts General Hospital for showing exceptional promises as leaders (2020-2021)
Bridge Award
NIH-NHLBI for high-priority and high-impact project based on highly meritorious application (2020-2021)
Rising Star Award
Women in Molecular Imaging Network interest group at WMIC Annual Conference for demonstrating outstanding potential for contributions to the field of molecular imaging (2020)
Top Poster Award Finalist (Senior author)
Cardiovascular Track, Society of Nuclear Medicine and Molecular Imaging (2020)
Faculty Development Travel Award
Massachusetts General Hospital (2019)
Image of the Year (IOTY) Award Finalist
Society of Nuclear Medicine and Molecular Imaging (2019)
Top Abstract Award
Society of Nuclear Medicine and Molecular Imaging for scoring highest in the abstract review process (2019)
Winner of 2019-2021 SNMMI Councils/Centers Internship Program
Society of Nuclear Medicine and Molecular Imaging (2019)
The 2018 Science Council Best Paper Award
American Association of Physicists in Medicine (2018)
Women in Molecular Imaging Network Scholar Award
World Molecular Imaging Congress (2018)
Cardiovascular Young Investigator Award
Society of Nuclear Medicine and Molecular Imaging recognizes scientists for their best scientific abstracts on basic and clinical cardiovascular nuclear medicine (2017)
Correlative Imaging Council Walter Wolf Young Investigator Award
Society of Nuclear Medicine and Molecular Imaging recognizes scientists for significant contributions to the promotion of nuclear medicine and advancement of molecular imaging and therapy (2017)
Henry Wagner Jr., MD Best Abstract Award
Society of Nuclear Medicine and Molecular Imaging recognizes outstanding science and identifies the longstanding criteria of whether it is true, new, well-designed, and meaningful (2017)
Alavi-Mandell Award
Journal of Nuclear Medicine (2016)
Biographical publication
Who's Who in America (2016)
Top Abstract Award
World Molecular Imaging Congress for ground-breaking advanced research in the field of molecular imaging (2016)
AAPM Leadership Reception
American Association of Physicists in Medicine (2015)
Associate of AAPM Science Council Associates Mentorship Program
American Association of Physicists in Medicine for commitment and promise shown in research field of medical physics (2015-2017)
Biographical publication
Who's Who in America (2015)
Guest Researcher
American Heart Association's Annual Research Roundtable (2015)
Travel Grant Award
World Molecular Imaging Congress (2015)
Young Investigator Award (Finalist)
American Association of Physicists in Medicine of San Francisco Chapter (2015)
"Best-in-Physics" Research Award
American Association of Physicists in Medicine for scoring highest in the abstract review process and judged by the Scientific Program Directors to reflect the highest level of scientific quality and innovation (2014)
Biographical publication
Who's Who in America (2014)
Guest Researcher
American Heart Association's Annual Research Roundtable (2014)
Postdoctoral Fellow Travel Award
Stanford Cardiovascular Institute (CVI) (2014)
Biographical publication
Who's Who in America (2013)
Melvin Judkins Young Investigator Award
American Heart Association Cardiovascular Radiology and Stroke Intervention Council (2013)
Postdoctoral Fellow Travel Award
Stanford Cardiovascular Institute (CVI) (2013)
Top Abstract Award
World Molecular Imaging Congress for scoring highest in the abstract review process (2013)
Travel Grant Award
World Molecular Imaging Congress (2013)
Travel Grant Award
Engineering Conferences International Conference: Advances in Optics for Biotechnology (2013)
Biographical publication
Who's Who in Medicine and Healthcare (2012)
Top Abstract Award
Society of Nuclear Medicine Annual Meeting for scoring highest in the abstract review process (2012)
Biographical publication
Who's Who in America (2011)
Outstanding Graduate Student Award
University of Texas, Austin, TX (2011)
Travel Grant Award
American Society for Lasers, Medicine, and Surgery for current involvement in Biomedical Laser Research (2011)
Travel Grant Award
United State Air Force for an outstanding research paper in the American Society of Laser in Medicine and Surgery Conference (2010)
Newport/Spectra Physics Research Excellent Award
BIOS Photonic West SPIE conference for original research paper (2009)
Professional Development Award
University of Texas at Austin for presenting an original paper in the BIOS SPIE Photonic West conference (2009)
Travel Grant Award
American Society for Laser Medicine and Surgery for current involvement in Biomedical Laser Research (2009)
Professional Development Award
University of Texas, Austin for presenting an original paper in the BIOS SPIE Photonic West conference (2008)
Travel Grant Award
United State Air Force for an outstanding research paper in the American Society of Laser in Medicine and Surgery conference (2008)
Travel Grant Award from the Graduate Council
University of Texas, Austin for presenting an outstanding paper in the conference in Lasers and Electro-Optics (2007)
The Chancellor's List Awards (2 times)
University of Texas, Austin, TX (2005-2006)
Kudos award for "Above and Beyond Performance"
Motorola Inc. management (2003)
College Scholar
University of Texas, Austin, TX (1999)
Electrical and Computer Engineering Academic Competitive Scholarship
University of Texas, Austin, TX (1996-1997)
Dean's Honor List
St. Mary's University, San Antonio, TX (1995-1996)
President Scholarship
St. Mary's University, San Antonio, TX (1995-1996)
Richter scholarship
St. Mary's University, San Antonio, TX (1995-1996)
The National Dean's List Awards (6 time)
University of Texas, Austin, TX (1995-2006)
Professional Associations/Affiliations

Assistant Investigator, Massachusetts General Brigham Hospital (2018-2021)
Assistant Professor, Harvard Medical School (2018-2021)
Assistant Professor, University of Texas Southwestern Medical School since (2022)
Instructor, Stanford University School of Medicine (2015-2017)
Lifetime member of the Golden Key National Honor Society since (1999)
Lifetime member of the International Scholar Laureate Program Delegation in Engineering since (2006)
Lifetime member of the Magna Cum Laude National Scholars Honors since (2008)
Lifetime member of the National Society of Collegiate Scholars since (1999)
Member of Science Council Associates Mentorship Program (2016-2023)
Member of the American Association of Physicists in Medicine (2014-2023)
Member of the American Heart Association (2013-2023)
Member of the American Nano Society (2011-2023)
Member of the International Society for Optical Engineering (2006-2023)
Member of the International Society for Optics and Photonics (2006-2023)
Member of the National Society of Professional Engineers (2000-2023)
Member of the Optical Society of America (2007-2023)
Member of the Science Undergraduate Research Group (2000-2023)
Member of the Society of Women Engineers (2010-2023)