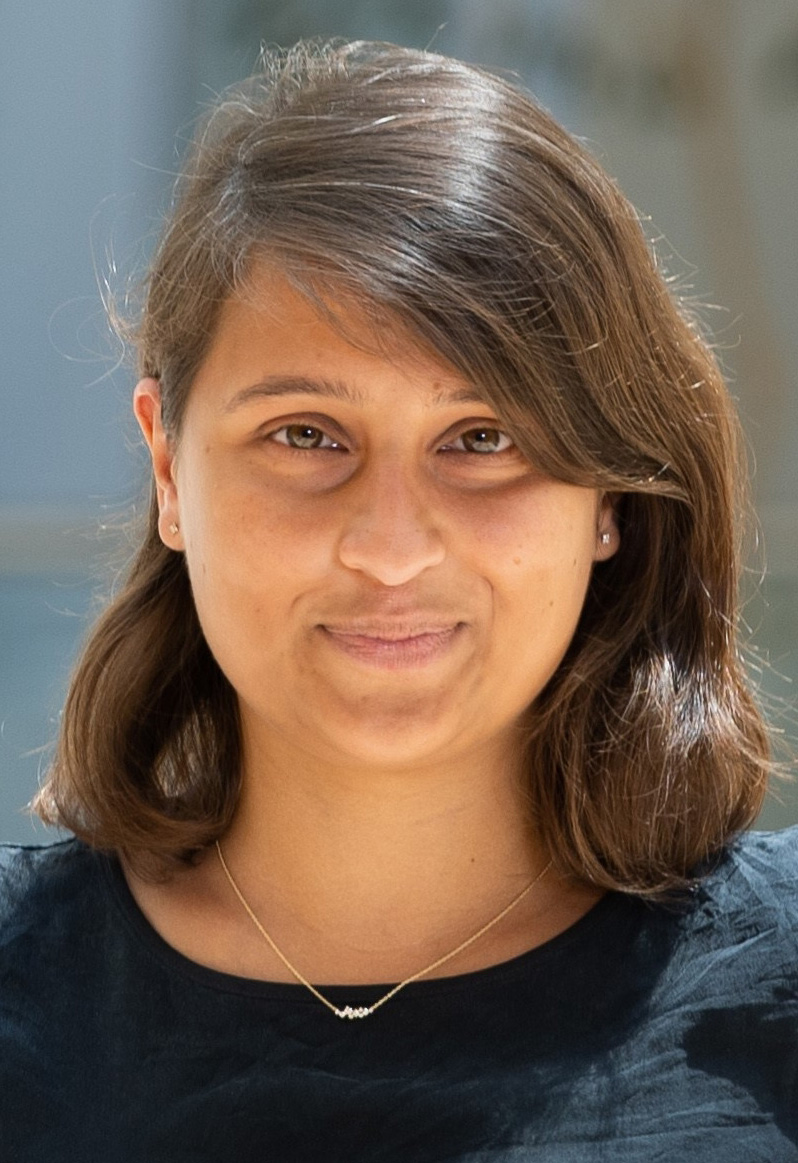 Anila D'Mello

, Ph.D.
Assistant Professor
Endowed Title Jon Heighten Scholar in Autism Research
School Medical School
Department Psychiatry | Peter O'Donnell Jr. Brain Institute
Graduate Programs Biomedical Engineering, Neuroscience
Biography

Dr. Anila D'Mello is an assistant professor and Jon Heighten Scholar in Autism Research in the Department of Psychiatry and O'Donnell Brain Institute at UT Southwestern. She is also faculty within the Department of Psychology at the University of Texas at Dallas. Dr. D'Mello received her BA in Psychology from Georgetown University and completed a PhD in Behavior, Cognition, and Neuroscience at American University. She completed postdoctoral training at the McGovern Institute for Brain Research at the Massachusetts Institute of Technology.

Dr. D'Mello's research combines tools from cognitive neuroscience, psychiatry, and developmental psychology to elucidate the brain circuits and mechanisms that support language and cognition in humans. Her lab applies these tools to understand how these circuits differ in neurodevelopmental disorders such as autism. Dr. D'Mello is particularly interested in the role of cerebro-cerebellar circuits in language, cognition, development, and disorders.
Research Interest

Cognitive neuroscience of language and social cognition across development and in disorders.
Neuroimaging of language and cognition across typical and atypical neurodevelopment.
Role of cerebro-cerebellar circuits in language, cognition, and autism spectrum disorders.
Publications

Featured Publications

D'Mello AM, Frosch IR, Li CE, Cardinaux AL, Gabrieli JDE, Autism Res 2022 Aug
Frosch IR, Mittal VA, D'Mello AM, Front Integr Neurosci 2022 16 810425
Rozenkrantz L, D'Mello AM, Gabrieli JDE, Trends Cogn Sci 2021 08 25 8 685-696
Rice LC, D'Mello AM, Stoodley CJ, Neuroscience 2021 05 462 288-302
Pollack C, Wilmot D, Centanni TM, Halverson K, Frosch I, D'Mello AM, Romeo RR, Imhof A, Capella J, Wade K, Al Dahhan NZ, Gabrieli JDE, Christodoulou JA, Front Psychol 2021 12 704821
D'Mello AM, Centanni TM, Gabrieli JDE, Christodoulou JA, Brain Lang 2020 09 208 104828
D'Mello AM, Rozenkrantz L, J Neurosci 2020 07 40 27 5158-5160
D'Mello AM, Gabrieli JDE, Nee DE, Curr Biol 2020 05 30 10 1881-1892.e3
Guell X, D'Mello AM, Hubbard NA, Romeo RR, Gabrieli JDE, Whitfield-Gabrieli S, Schmahmann JD, Anteraper SA, Cereb Cortex 2020 04 30 4 2401-2417
D'Mello AM, Gabrieli JDE, Lang Speech Hear Serv Sch 2018 10 49 4 798-809
Honors & Awards

Jon Heighten Scholar in Autism Research
(2022)
SFARI Bridge to Independence Fellow
(2022)