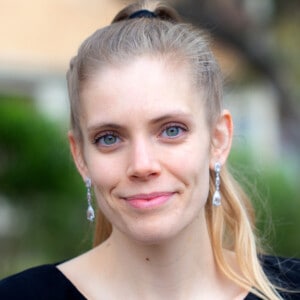 Kelseanna Hollis-Hansen

, Ph.D.
Assistant Professor
School School of Public Health
Department Peter O'Donnell Jr. School of Public Health
Biography

At the Nutrition Initiatives & Community Health Equity (NICHE) lab, our work focuses on identifying and developing effective multi-component food retail and charitable food system interventions that increase access to nutritious options in under-resourced communities and encourage healthy choices.

During a postdoctoral fellowship at the University of Texas at Austin, my colleagues and I identified barriers and facilitators of fruit and vegetable consumption in Eastern Travis County, as well as the differential impacts of COVID-19 on household food security and parent food purchasing. I finished both graduate degrees at the University at Buffalo, State University of New York. Throughout my doctoral studies, I worked in the Division of Behavioral Medicine where we developed a grocery-shopping intervention for parents interested in buying healthier food for their families using the NIH Stage Model of Behavioral Intervention Development to create an ecological momentary intervention delivered to parents smartphones. 

Currently, the NICHE lab aims to develop effective food retail interventions for areas with limited access to food and identify preferences for nutritious no-prep, ready-to-eat meals, meal kits, and other nutrition intervention strategies among people that use food pantries.
Research Interest

Charitable Food System
Food access
Food equity
Food retail
Immunizations
Publications

Featured Publications

Hollis-Hansen K, Tan S, Bargnesi S, McGovern L, Drozdowsky J, Epstein LH, Leone LA, Mak E, Masci J, Anzman-Frasca S, Public Health Nutr 2023 Jul 1-12
Steeves BA, Hollis-Hansen K, McElrone M, Nur H, Landry MJ, J Nutr Educ Behav 2023 Feb 55 2 83-84
Hollis-Hansen K, Janda KM, Tiscareño M, Filipowicz C, van den Berg A, Appetite 2022 Sep 176 106130
Hollis-Hansen K, Ferrante MJ, Goldsmith J, Anzman-Frasca S, J Nutr Educ Behav 2022 May
Hollis-Hansen K, Seidman J, O'Donnell S, Epstein LH, Appetite 2020 11 154 104757
Hollis-Hansen K, Seidman J, O'Donnell S, Wedderburn A, Stanar S, Brande S, Epstein LH, Health Psychol 2020 Feb 39 2 159-167
Hollis-Hansen K, Vermont L, Zafron ML, Seidman J, Leone L, Transl Behav Med 2019 10 9 5 837-846
Hollis-Hansen K, Seidman J, O'Donnell S, Epstein LH, Appetite 2019 02 133 1-9
Hollis-Hansen K, O'Donnell SE, Seidman JS, Brande SJ, Epstein LH, PLoS One 2019 14 3 e0214397
O'Donnell S, Hollis-Hansen K, Epstein LH, Behav Sci (Basel) 2018 Dec 9 1
Honors & Awards

Cities Fellow for Planet Texas 2050, Equitable and Regenerative Cities Research Project
"Ensuring food security and equity through resilience hubs across Travis County" (2022)
Early Career Grant
The Obesity Society (2022-2023)
University at Buffalo Paul T. Wietig Community Service Award
(2019)
Professional Associations/Affiliations

University at Buffalo, State University of New York (2016-2020)
University at Buffalo, State University of New York (2014-2016)
University of Texas at Austin (2020-2022)