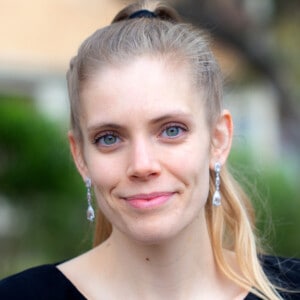 Kelseanna Hollis-Hansen

, Ph.D.
Assistant Professor
Department School of Public Health
Biography

At the Nutrition Initiatives & Community Health Equity (NICHE) lab at UT Southwestern Medical Center, our work aims to identify strategies that promote food security and food equity in under-resourced communities by increasing access to nutrient-rich foods and making healthy choices easy and attainable for all families.

During my postdoctoral fellowship at the University of Texas at Austin, my colleagues and I identified barriers and facilitators of fruit and vegetable consumption in Eastern Travis County, as well as the differential impacts of COVID-19 on household food security and parent food purchasing. I finished both of my graduate degrees at the University at Buffalo, State University of New York. Throughout my doctoral studies, I worked in the Division of Behavioral Medicine where we developed a grocery-shopping intervention for parents interested in buying healthier food for their families using the NIH Stage Model of Behavioral Intervention Development to create an ecological momentary intervention delivered to parents smartphones. 

Currently, we are aiming to identify preferences for nutritious no-prep, ready-to-eat meals and other nutrition intervention strategies among people that use food pantries. Previous research indicates people that visit food pantries have a desire for healthier foods that are easy to prepare and eat, given physical limitations, time constraints, and/or other barriers that make it challenging to prepare meals. We think nutritious no-prep meals may be one solution, but as a community-engaged research team, we want to know what people actually think about them and if there are other nutrition strategies they prefer.
Research Interest

Charitable Food System
Food access
Food equity
Food retail
Publications

Featured Publications

Hollis-Hansen K, Janda KM, Tiscareño M, Filipowicz C, van den Berg A, Appetite 2022 Sep 176 106130
Hollis-Hansen K, Ferrante MJ, Goldsmith J, Anzman-Frasca S, J Nutr Educ Behav 2022 May
Hollis-Hansen K, Seidman J, O'Donnell S, Epstein LH, Appetite 2020 11 154 104757
Hollis-Hansen K, Seidman J, O'Donnell S, Wedderburn A, Stanar S, Brande S, Epstein LH, Health Psychol 2020 Feb 39 2 159-167
Hollis-Hansen K, Vermont L, Zafron ML, Seidman J, Leone L, Transl Behav Med 2019 10 9 5 837-846
Hollis-Hansen K, Seidman J, O'Donnell S, Epstein LH, Appetite 2019 02 133 1-9
Hollis-Hansen K, O'Donnell SE, Seidman JS, Brande SJ, Epstein LH, PLoS One 2019 14 3 e0214397
O'Donnell S, Hollis-Hansen K, Epstein LH, Behav Sci (Basel) 2018 Dec 9 1
Zhu J, Tan Z, Hollis-Hansen K, Zhang Y, Yu C, Li Y, Dig Dis Sci 2017 01 62 1 235-243
Zhu JZ, Hollis-Hansen K, Wan XY, Fei SJ, Pang XL, Meng FD, Yu CH, Li YM, World J Gastroenterol 2016 Sep 22 36 8226-33
Honors & Awards

Cities Fellow for Planet Texas 2050, Equitable and Regenerative Cities Research Project
"Ensuring food security and equity through resilience hubs across Travis County" (2022)
Early Career Grant
The Obesity Society (2022-2023)
University at Buffalo Paul T. Wietig Community Service Award
(2019)
Professional Associations/Affiliations

University of Texas at Austin (2020-2022)
University at Buffalo, State University of New York (2016-2020)
University at Buffalo, State University of New York (2014-2016)