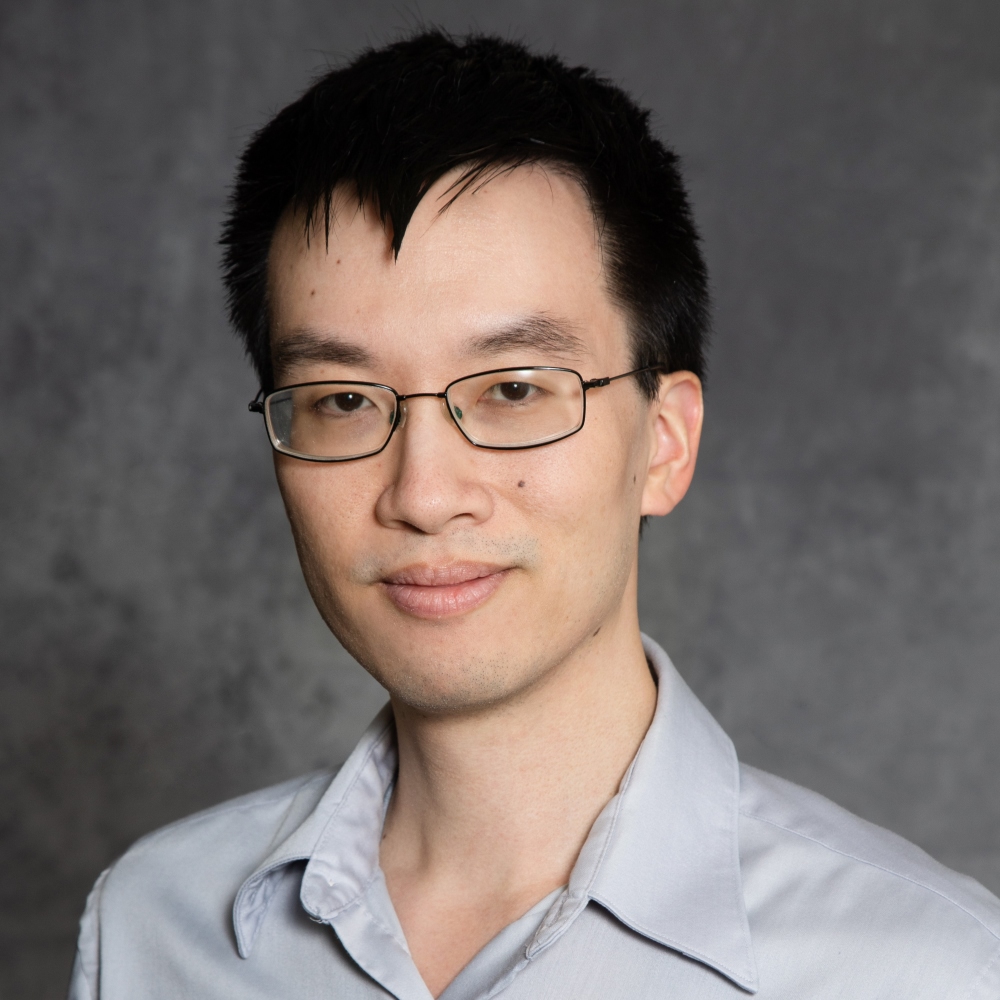 Shaw-Wei Tsen

, M.D., Ph.D.
Assistant Professor
School Medical School
Department Biomedical Engineering
Graduate Programs Biomedical Engineering
Biography

Dr. Tsen is an Assistant Professor in the Department of Biomedical Engineering at UT Southwestern Medical Center. He received his B.S. from the Johns Hopkins University and his medical and doctorate degrees from Washington University School of Medicine in St Louis. During Dr. Tsen's predoctoral years he developed a technology for selective pathogen inactivation via USP laser-induced vibration, a discovery which has been featured widely in news media. Translation of this technology toward applications in clinical disinfection and vaccine production continues to be a goal of Dr. Tsen's work. During his time as a postdoc and instructor at Washington University School of Medicine, Dr. Tsen played a key role in the development of near-infrared fluorescent imaging agents for detection of solid cancers and treatment response monitoring in arthritis. He is now researching novel photonic technologies to combat infectious diseases, and biocompatible methods to prevent cancer and aging.
Research Interest

Aging research
Cancer prevention
Pathogen inactivation
Publications

Featured Publications

Tsen SD, Springer LE, Sharmah Gautam K, Tang R, Liang K, Sudlow G, Kucharski A, Pham CTN, Achilefu S, Arthritis Res Ther 2021 10 23 1 265
S.-W. D. Tsen, J. Popovich, M. Hodges, S. Haydel, K. T. Tsen, G. Sudlow, E. Mueller, P. Levin, and S. Achilefu Journal of Biophotonics 2021
Shen D, Xu B, Liang K, Tang R, Sudlow GP, Egbulefu C, Guo K, Som A, Gilson R, Maji D, Mondal S, Habimana-Griffin L, Akers WJ, Li S, Liu Y, Bloch S, Kurkure S, Nussinov Z, Seidel A, Tsen SD, Achilefu S, Nat Biomed Eng 2020 03 4 3 298-313
S. B. Mondal, S.-W. D. Tsen, and S. Achilefu Advanced Functional Materials 2020
Tsen SD, Kibler K, Jacobs B, Fay JC, Podolnikova NP, Ugarova TP, Achilefu S, Tsen KT, IEEE J Sel Top Quantum Electron 2016 May-Jun 22 3
Tsen SW, Donthi N, La V, Hsieh WH, Li YD, Knoff J, Chen A, Wu TC, Hung CF, Achilefu S, Tsen KT J Biomed Opt 2015 May 20 5 51008
Tsen SW, Chapa T, Beatty W, Xu B, Tsen KT, Achilefu S, Antiviral Res 2014 Oct 110 70-6
Tsen SW, Kingsley DH, Poweleit C, Achilefu S, Soroka DS, Wu TC, Tsen KT, Virol J 2014 Feb 11 20
Tsen SW, Kingsley DH, Kibler K, Jacobs B, Sizemore S, Vaiana SM, Anderson J, Tsen KT, Achilefu S, PLoS One 2014 9 11 e111673
Tsen SW, Chapa T, Beatty W, Tsen KT, Yu D, Achilefu S, J Biomed Opt 2012 Dec 17 12 128002
Books

Featured Books

Selective photonic disinfection: A ray of hope in the war against pathogens

S.-W. D. Tsen and K. T. Tsen (2016). San Rafael, CA, Institute of Physics Concise Physics (Morgan & Claypool Publishers)

Inactivation of viruses with femtosecond laser pulses. In Contemporary Trends in Bacteriophage Research

K. T. Tsen, E. C. Dykeman, O. F. Sankey, S.-W. D. Tsen, and J. G. Kiang (2009). Nova Science Publishers, Inc
Honors & Awards

National Institutes of Health Director's New Innovator Award Finalist
(2021-2021)
National Heart, Lung and Blood Institute Ruth L. Kirschstein National Research Service Award (NRSA) Recipient
(2012-2015)
Johns Hopkins Provost's Undergraduate Research Award and Grant Recipient
(2008-2008)
Johns Hopkins Institute for NanoBioTechnology Summer Undergraduate Research Grant Recipient
(2007-2007)
Silver Medal at Hopkins Olympic Games Table Tennis Tournament Winner
(2007-2007)