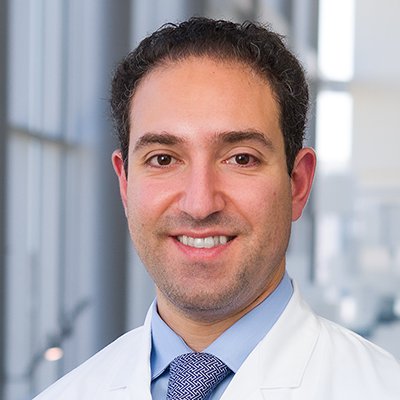 Frederick Hitti

, M.D., Ph.D.
Assistant Professor
School Medical School
Department Neurological Surgery | Psychiatry
Graduate Programs Neuroscience
Biography

Frederick Hitti, M.D., Ph.D., is an Assistant Professor in the Departments of Neurological Surgery and Psychiatry at UT Southwestern Medical Center. He specializes in epilepsy and movement disorders, including Parkinson's disease, essential tremor, and dystonia.

Dr. Hitti earned his medical degree and a doctoral degree in neurobiology and behavior at Columbia University in New York. He completed a residency in neurosurgery and a fellowship in functional neurosurgery at the University of Pennsylvania in Philadelphia. He also completed postdoctoral research at the Children's Hospital of Philadelphia.

He joined the UT Southwestern faculty in 2022 and is a functional neurosurgeon focused on the development of treatments for neurologic and psychiatric disorders. He is particularly interested in employing gene therapy to ameliorate disease. He has used electrophysiology, mouse transgenesis, viral transduction, optogenetics, chemogenetics, stereotactic surgery, and behavioral assays to probe the circuitry of the mammalian brain. His research efforts are focused on developing novel therapies for treatment resistant depression.
Education

Medical School

Columbia University College of Physicians and Surgeons (2015)
Research Interest

Deep Brain Stimulation
Gene Therapy
Lateral Habenula
Treatment Resistant Depression
Publications

Featured Publications

Hitti FL, Parker D, Yang AI, Brem S, Verma R, Front Neurosci 2022 16 837624
Hitti FL, Cristancho MA, Yang AI, O'Reardon JP, Bhati MT, Baltuch GH, J Clin Psychiatry 2021 10 82 6
Hitti FL, Ramayya AG, McShane BJ, Yang AI, Vaughan KA, Baltuch GH, J Neurosurg 2019 01 1-6
Basu J, Zaremba JD, Cheung SK, Hitti FL, Zemelman BV, Losonczy A, Siegelbaum SA, Science 2016 Jan 351 6269 aaa5694
Hitti FL, Siegelbaum SA, Nature 2014 Apr 508 7494 88-92
Mensah-Brown KG, Yang AI, Hitti FL, Henry L, Heman-Ackah SM, Chaibainou H, Baltuch GH, Oper Neurosurg (Hagerstown) 2022 04 22 4 255-260
Wathen C, Yang AI, Hitti FL, Henry L, Chaibainou H, Baltuch GH, Oper Neurosurg (Hagerstown) 2022 02 22 2 61-65
Yang AI, Mensah-Brown KG, Shekhtman EF, Kvint S, Wathen CA, Hitti FL, Alonso-Basanta M, Avery SM, Dorsey JF, Y K Lee J, J Radiosurg SBRT 2022 8 2 117-125
Yang AI, Hitti FL, Alabi OO, Joshi D, Chaibainou H, Henry L, Clanton R, Baltuch GH, Med Phys 2021 Nov 48 11 6588-6596
Yang AI, Alabi OO, Hitti FL, Henry L, Clanton R, Baltuch GH, Neurosurgery 2021 08 89 3 E198-E200
Honors & Awards

Kavli Award for Distinguished Research in Neuroscience
(2015)
Titus Munson Coan Prize - best essay in biological sciences
(2015)
Graduated summa cum laude
(2007)
Graduated with High Honors
(2007)
Barry M. Goldwater Scholar
(2006)
Best Oral Presentation - Dartmouth Neuroscience Day
(2006)
Dartmouth College Presidential Scholarship
(2006)
Phi Beta Kappa Honor Society, Dartmouth College
(2006)
Andrew Warden Edson Memorial Prize in Government
(2005)
Faculty for Undergraduate Neuroscience Travel Award
(2005)
Francis L. Town Scientific Prize in Biology
(2005)
Professional Associations/Affiliations

American Association of Neurological Surgeons (2015)
Congress of Neurological Surgeons (2015)