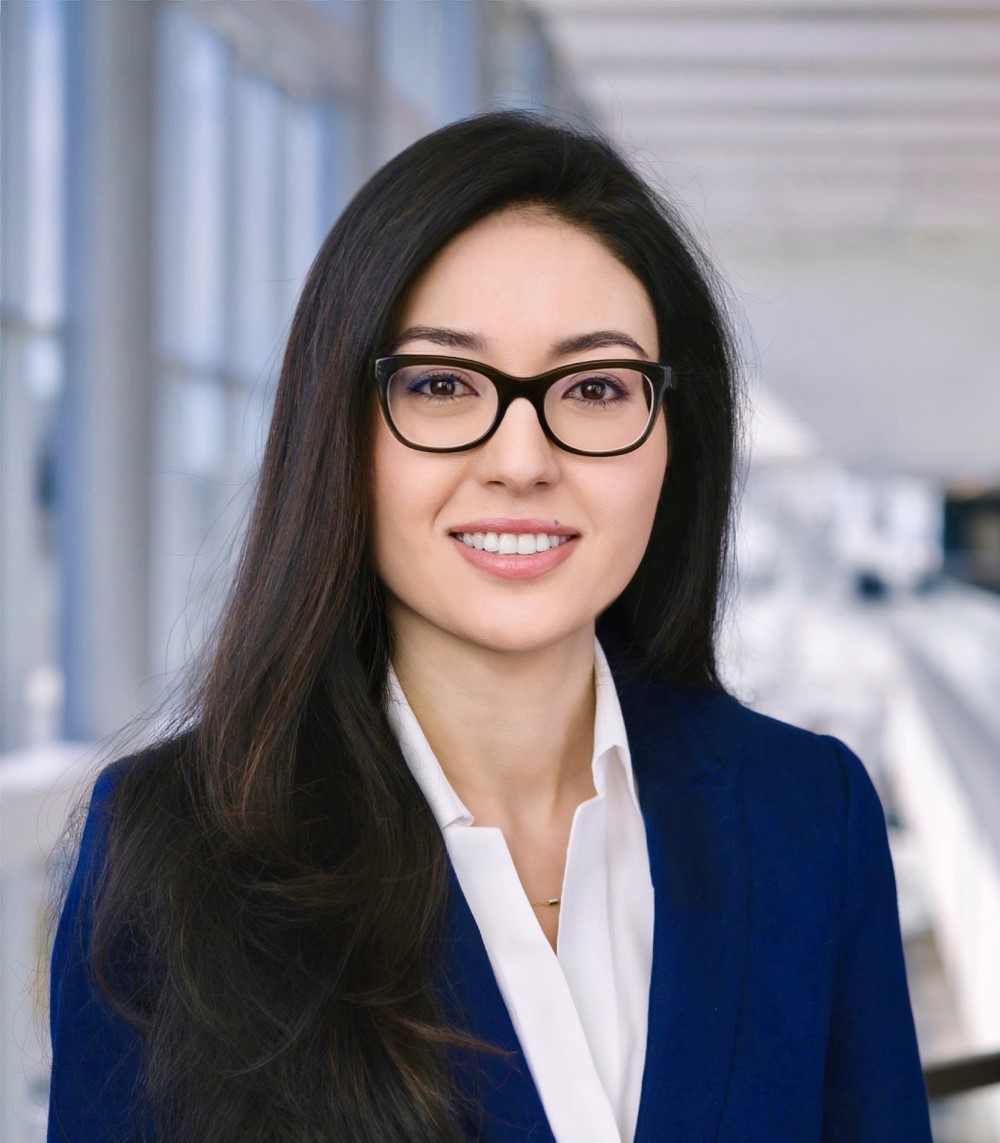 Sarah Shahmoradian

, Ph.D.
Assistant Professor
School Medical School
Department Center for Alzheimer's and Neurodegenerative Diseases | Biophysics | Peter O'Donnell Jr. Brain Institute
Graduate Programs Molecular Biophysics
Biography

Sarah Shahmoradian received her Ph.D. in Molecular Physiology and Biophysics from the Baylor College of Medicine in 2013 working in the lab of Wah Chiu, where she applied cryo-electron microscopy (cryo-EM) and tomography (cryo-ET) to uncover new structural mechanisms and features of neurodegenerative-relevant proteins. Her work explained how the eukaryotic chaperonin TRiC/CCT inhibits aggregation of mutant Huntingtin fibrils in vitro, structurally revealed how the N17 and proline-rich domains impact the formation of mutant Huntingtin fibrils, and the near-native structural basis of alpha-synuclein protein aggregation nucleating through liquid–liquid phase separation in vitro.

She completed her Roche Postdoctoral fellowship in the lab of Henning Stahlberg at the Biozentrum University of Basel, discovering that membranes and lipidic material are abundant in Lewy bodies and Lewy neurites (LB/LN) of Parkinson's diseased-human brains. This caused a major re-evaluation of in vitro modeling of their formation, and emphasizes aberrant alpha synuclein-lipid interactions in Parkinson's disease.

Dr. Shahmoradian joined the UTSW faculty in 2021. Her lab applies cryo-electron tomography and correlative light and electron microscopy to study the macromolecular basis of protein aggregation and membrane remodeling in Parkinson's and Alzheimer's diseases within neuronal systems. Her group also develops and applies new interfaces and enabling technologies to push the boundaries of these techniques.
Research Interest

Cryo-electron tomography
Micro and Nanoengineering
Neurodegeneration
Protein aggregation
Publications

Featured Publications

Shahmoradian SH, Lewis AJ, Genoud C, Hench J, Moors TE, Navarro PP, Castaño-Díez D, Schweighauser G, Graff-Meyer A, Goldie KN, Sütterlin R, Huisman E, Ingrassia A, Gier Y, Rozemuller AJM, Wang J, Paepe A, Erny J, Staempfli A, Hoernschemeyer J, Großerüschkamp F, Niedieker D, El-Mashtoly SF, Quadri M, Van IJcken WFJ, Bonifati V, Gerwert K, Bohrmann B, Frank S, Britschgi M, Stahlberg H, Van de Berg WDJ, Lauer ME, Nat Neurosci 2019 07 22 7 1099-1109
Shahmoradian SH, Tsai EHR, Diaz A, Guizar-Sicairos M, Raabe J, Spycher L, Britschgi M, Ruf A, Stahlberg H, Holler M, Sci Rep 2017 07 7 1 6291
Shahmoradian SH, Galaz-Montoya JG, Schmid MF, Cong Y, Ma B, Spiess C, Frydman J, Ludtke SJ, Chiu W, Elife 2013 Jul 2 e00710
Fauerbach JA, Yushchenko DA, Shahmoradian SH, Chiu W, Jovin TM, Jares-Erijman EA, Biophys J 2012 Mar 102 5 1127-36
Galaz-Montoya JG, Shahmoradian SH, Shen K, Frydman J, Chiu W, Commun Biol 2021 07 4 1 849
Tran HT, Lucas MS, Ishikawa T, Shahmoradian SH, Padeste C, Front Neurosci 2021 15 726763
Holler M, Ihli J, Tsai EHR, Nudelman F, Verezhak M, van de Berg WDJ, Shahmoradian SH, J Synchrotron Radiat 2020 Mar 27 Pt 2 472-476
Tran HT, Tsai EHR, Lewis AJ, Moors T, Bol JGJM, Rostami I, Diaz A, Jonker AJ, Guizar-Sicairos M, Raabe J, Stahlberg H, van de Berg WDJ, Holler M, Shahmoradian SH, Front Neurosci 2020 14 570019
Lewis AJ, Genoud C, Pont M, van de Berg WD, Frank S, Stahlberg H, Shahmoradian SH, Al-Amoudi A, Curr Opin Struct Biol 2019 10 58 138-148
Rostami I, Rezvani Alanagh H, Hu Z, Shahmoradian SH, Int J Nanomedicine 2019 14 7759-7780