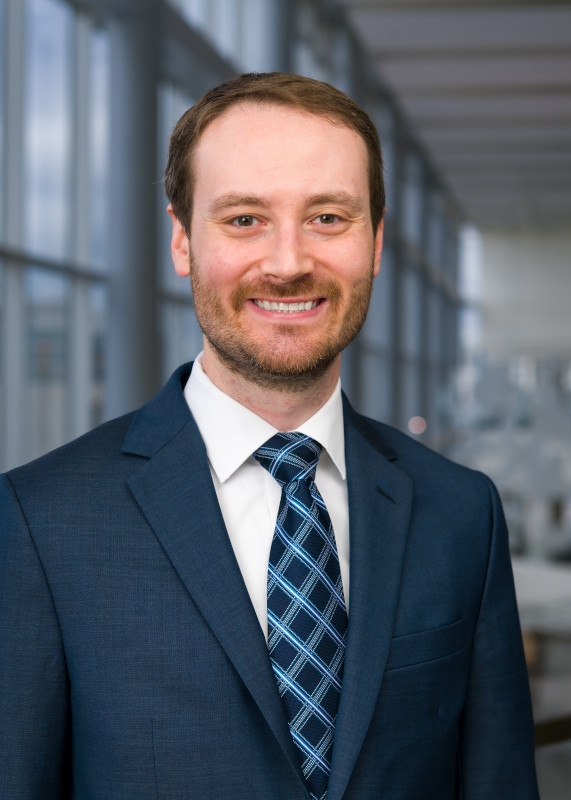 Chadrick Lane

, M.D.
Assistant Professor
Endowed Title O'Donnell Clinical Neuroscience Scholar
School Medical School
Department Psychiatry | Peter O'Donnell Jr. Brain Institute
Biography

Dr. Chadrick Lane practices neuropsychiatry, a subspecialty of medicine focused on understanding brain-behavior relationships to improve the diagnosis and treatment of people living with complex brain disorders.  He is an Assistant Professor of Psychiatry, Psychiatry Clerkship Director for UT Southwestern Medical School, and the inaugural Clinical Neuroscience Scholar within the Peter O'Donnell Jr. Brain Institute.  He completed his adult psychiatry residency and geriatric psychiatry fellowship training at Yale School of Medicine, followed by fellowship training in behavioral neurology & neuropsychiatry at Boston University/VA Boston Healthcare System.  Dr. Lane's clinical and research interests focus on the care of people living with functional neurological disorders (FND).  Dr. Lane co-directs the UT Southwestern Functional Neurological Disorder Multidisciplinary Clinic and is a member of the UT Southwestern Epilepsy Team.

In addition to improving access to mental health care for patients living with FND and advancing our understanding of the neural correlates of emotion, cognition, and behavior, Dr. Lane is committed to clinical neuroscience education.  As director of the medical student psychiatry clerkship, Dr. Lane assists in organizing and implementing the six-week rotation, which is often students' very first introduction to the field of psychiatry.  He supervises resident physicians in the neuropsychiatry clinic elective, and mentors students, residents, and fellows who are interested in learning about neuropsychiatric training.   Dr. Lane is a member of the American Neuropsychiatric Association (ANPA), through which he works to expand educational opportunities for trainees and recruit the next generation of neuropsychiatrists.
Education

Medical School

University of Virginia School of Medicine (2014)

Residency

Yale University School of Medicine (2018), Psychiatry

Fellowship

Yale School of Medicine (2019)

Fellowship

Boston University School of Medicine/VA Boston Healthcare System (2020)
Publications

Featured Publications

Montalvo C, von Horn A, Lane CE, Weinstein ZM, Sharma M, Suzuki J, Harv Rev Psychiatry 2021 Sep-Oct 01 29 5 370-377
Conroy ML, Yarns BC, Wilkins KM, Lane CE, Zdanys KF, Pietrzak RH, Forester BP, Kirwin PD, Am J Geriatr Psychiatry 2021 04 29 4 365-374
Maruca-Sullivan PE, Lane CE, Moore EZ, Ross DA, Med Educ 2018 06 52 6 632-640
Chekroud AM, Lane CE, Ross DA, Biol Psychiatry 2017 09 82 6 e45-e47
Honors & Awards

Peter O'Donnell Jr. Brain Institute Clinical Neuroscience Scholar Award
(2021)
Paul D. Kirwin, MD Distinguished Fellow Award in Geriatric Psychiatry
(2019)
Benjamin S. Bunney Award
Awarded annually by the Yale Psychiatry Residents' Association to residents who have served the missions of advocacy for residents and patients, clinical care, and education. (2017)
Yale Department of Psychiatry Resident Teaching Award
(2017)
Geriatric Mental Health Foundation & American Association for Geriatric Psychiatry Honors Scholars Program
(2016)
Ira Levine Award
This award was established to recognize Yale PGY-2 psychiatry residents who embody the qualities of clinical excellence, breadth of learning, and devotion to the care of severe psychiatric illness exemplified by Dr. Levine. (2016)
Gold Humanism Honor Society
(2013)
AOA Medical Honor Society
(2012)
Phi Beta Kappa
(2007)
Raven Society
University of Virginia's oldest academic honor society promoting achievement in academics and service to both community and university. (2007)
Professional Associations/Affiliations

American Neuropsychiatric Association - Vice-Chair of the Education Committee (2023) (2018)
Texas Epilepsy Foundation (2022)