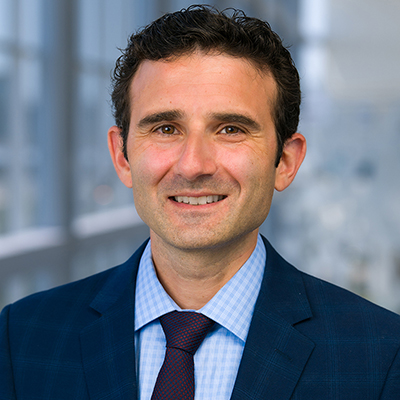 Benjamin Levi

, M.D.
Associate Profess & Division Chief
Endowed Title Dr. Lee Hudson-Robert R. Penn Chair in Surgery
Department Surgery | Charles and Jane Pak Center for Mineral Metabolism and Clinical Research | Children's Medical Center Research Institute at UT Southwestern | Plastic Surgery
Graduate Programs Biomedical Engineering, Genetics, Development and Disease
Biography

Benjamin Levi, M.D., holds the Dr. Lee Hudson-Robert R. Penn Chair in Surgery and Plastic and Reconstructive Surgery and serves as Chief of the Division of General and Acute Care Surgery. He specializes in acute and reconstructive burn surgery and scar reconstructive surgery.

Certified by the American Board of Plastic Surgery and the American Board of Surgery, Dr. Levi joined the UT Southwestern faculty in 2020. Previously, he was Director of the Burn/Wound and Regenerative Medicine Laboratory and Associate Director of Burn Surgery Service at the University of Michigan.

Dr. Levi's research interests, which are funded by the National Institutes of Health, the American College of Surgeons, and the Department of Defense, include stem cell biology, heterotopic ossification, muscle fibrosis, tissue regeneration, wound healing and repair, and burn reconstruction outcomes.

He is the author of more than 100 scholarly articles, including high-impact papers in Science Translational Medicine, Proceedings of the National Academy of Sciences, and Nature Communications, as well as chapters in a number of textbooks, including Greenfield's Surgery, Total Burn Care, Grabb and Smith's Plastic Surgery, and Trauma. He has delivered presentations worldwide, held numerous invited professorships, and serves as a permanent editor and ad hoc editor for journals in his area of research.
Education

Other Post Graduate Training

Massachusetts General Hospital

Medical School

Northwestern University Feinberg School of Medicine (2005)

Internship

University of Michigan Health System (2006), General Surgery

Postdoctoral Fellowship

Stanford University (2011), Pediatrics & Medical Genetics

Residency

University of Michigan Health System (2013), Plastic & Reconstructive Surgery

Fellowship

Massachusetts General Hospital (2014), Surgical Critical Care
Research Interest

Bone Development
Bone Tissue Engineering
Fibrodysplasia Ossificans Progressiva
Heterotopic Ossification: Improving Early Detection and Treatment Strategies for Trauma-Induced and Genetic Forms of Heterotopic Ossification
Identifying Bone Progenitor Cells Responsible for Bone Development and Ectopic Bone
matrix biology
Muscle Fibrosis
stem cell fate
Wound Healing
Publications

Featured Publications

Lin YH, Zeng Q, Jia Y, Wang Z, Li L, Hsieh MH, Cheng Q, Pagani CA, Livingston N, Lee J, Zhang Y, Sharma T, Siegwart DJ, Yimlamai D, Levi B, Zhu H, Hepatology 2023 Apr
Rowe CJ, Walsh SA, Dragon AH, Rhodes AM, Pak OL, Ronzier E, Levi B, Potter BK, Spreadborough PJ, Davis TA, Injury 2023 Mar
Mohamed FF, Ge C, Hallett SA, Bancroft AC, Cowling RT, Ono N, Binrayes AA, Greenberg B, Levi B, Kaartinen VM, Franceschi RT, Elife 2023 Jan 12
Pagani CA, Bancroft AC, Tower RJ, Livingston N, Sun Y, Hong JY, Kent RN, Strong AL, Nunez JH, Medrano JMR, Patel N, Nanes BA, Dean KM, Li Z, Ge C, Baker BM, James AW, Weiss SJ, Franceschi RT, Levi B, Sci Adv 2022 Dec 8 51 eabq6152
Qin Q, Lee S, Patel N, Walden K, Gomez-Salazar M, Levi B, James AW, Exp Mol Med 2022 Nov 54 11 1844-1849
Cherief M, Negri S, Qin Q, Pagani CA, Lee S, Yang YP, Clemens TL, Levi B, James AW, Stem Cells Transl Med 2022 Oct
Patel NK, Nunez JH, Sorkin M, Marini S, Pagani CA, Strong AL, Hwang CD, Li S, Padmanabhan KR, Kumar R, Bancroft AC, Greenstein JA, Nelson R, Rasheed HA, Livingston N, Vasquez K, Huber AK, Levi B, JCI Insight 2022 Sep
Negri S, Wang Y, Li Z, Qin Q, Lee S, Cherief M, Xu J, Hsu GC, Tower RJ, Presson B, Levin A, McCarthy E, Levi B, James AW, Stem Cells Transl Med 2022 Jun
Qin Q, Gomez-Salazar M, Cherief M, Pagani CA, Lee S, Hwang C, Tower RJ, Onggo S, Sun Y, Piplani A, Li Z, Ramesh S, Clemens TL, Levi B, James AW, Bone Res 2022 Jun 10 1 43
Park C, Cho Y, Harvey J, Arnoldo B, Levi B, Bioengineering (Basel) 2022 May 9 5
Professional Associations/Affiliations

American College of Surgeons (2021)
Biomedical Engineering (2021-2023)
Center for Organogenesis, Regeneration and Trauma (2020)
Center for Organogensis, Regeneration and Trauma (2020)
Gene Development and Disease (2021-2023)
Grants Governance Committee (2020)
Research Advisory Committee (2020)
Society of University Surgeons (2021)