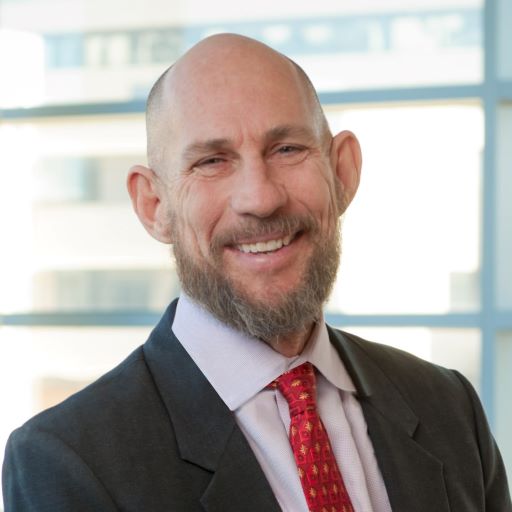 James Thornton

, M.D.
Professor

Endowed Title Ellen L. Heck Chair in Tissue Transplantation

Department Plastic Surgery
Biography

James F. Thornton, M.D., F.A.C.S., is an Associate Professor in the Department of Plastic Surgery at the University of Texas Southwestern Medical Center at Dallas. Dr. Thornton received his medical degree from the University of Texas Southwestern Medical School at Dallas where he also completed a five-year residency in General Surgery. Upon completing his General Surgery Residency, Dr. Thornton accepted a Fellowship with a specialty in plastic and reconstructive surgery under the guidance of Dr. John Bostwick at Emory University in Atlanta, Georgia. While attending Emory University´s Fellowship, Dr. Thornton had a training emphasis on cosmetic and reconstructive surgery of the breast. Dr. Thornton is board certified by the American Board of Plastic Surgery and is a Fellow of the American College of Surgeons (FACS). He is an active member of the Texas Medical Association, the Texas Society of Plastic Surgeons and the American Society of Plastic and Reconstructive Surgeons (ASPRS). He lectures locally and nationally about plastic and reconstructive surgery and is listed as one of Redbook´s top doctors in breast reconstruction. Dr. Thornton´s special interests include Moh's reconstruction, reconstructive breast surgery, head and neck reconstruction, upper and lower extremity reconstruction and abdominal wall reconstruction. Dr. Thornton lives in Dallas, is married and has five children.
Education

Medical School

UT Southwestern Medical School (1989)

Internship

Parkland Health and Hospital System (1990), Surgery

Residency

Parkland Health and Hospital System (1997), General Surgery

Residency

Emory University Hospital (1999), Plastic Surgery
Publications

Featured Publications

Soliman S, Hatef DA, Hollier LH, Thornton JF Plast. Reconstr. Surg. 2011 Jan 127 1 142-9
Constantine FC, Lee MR, Sinno S, Thornton JF Plast. Reconstr. Surg. 2013 Feb

Contemporary techniques for the correction of temporal hollowing: augmentation temporoplasty with the classic dermal fat graft.

McNichols CH, Hatef DA, Cole P, Hollier LH, Thornton JF J Craniofac Surg 2012 May 23 3 e234-8
Becker S, Lee MR, Thornton JF Plast. Reconstr. Surg. 2011 Nov 128 5 460e-464e

The management of orbitozygomatic fractures.

Hollier LH, Thornton J, Pazmino P, Stal S. Plastic and Reconstructive Surgery June 2003 111(7) 2386-92

Recurrent mammary hyperplasia: current concepts.

Rohrich RJ, Thornton JF, Sorokin ES Plastic and Reconstructive Surgery January 2003 111(1) 387-93

Optimal timing of breast reconstruction ? An algorithm for management based on a review of the literature.

Thornton J, Sororkin ES. Breast Disease 2002 15 (2002) 1-5 BD125

Breast cancer after augmentation mammaplasty: treatment by skin-sparing mastectomy and immediate reconstruction.

Carlson GW, Moore B, Thornton JF, Elliott M, Bolitho G Plastic and Reconstructive Surgery March 2001 107(3) 687-92

Results of immediate breast reconstruction after skin-sparing mastectomy.

Carlson GW, Losken A, Moore B, Thornton J, Elliott M, Bolitho G, Denson DD Annals of Plastic Surgery March 2001 46(3) 222-8
Honors & Awards

Teacher of the Year
UT Southwestern Medical Center Department of Plastic Surgery (2011)
Texas Monthly Superdoctor
Texas Monthly Super Doctor (2011-2013)
Armed Armed Forces Reserve Medal with M Device
Department of the Navy (2003)
National Defense Medal
Department of the Navy (2003, 1990) (2003)
Navy and Marine Corps Commendation Medal
Department of the Navy (2003)
Top Doctor - Plastic Surgery
Listed in Redbook Magazine, October (2001)
UT Southwestern Academic Achievement Award
(1996)
UT Southwestern Resident Training Award
(1995)
Professional Associations/Affiliations

American Medical Association; Texas Medical Association; Dallas County Medical Society
American Society of Plastic Surgeons; Board Certified Plastic and Cosmetic Surgeons of Dallas; Texas Society of Plastic Surgeons
AO North America Maxillofacial Faculty; American Society of Maxillofacial Surgeons
Fellow of the American College of Surgeons
Jurkiewicz Society; Parkland Surgical Society