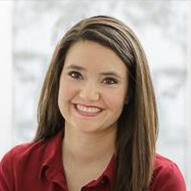 Kimberly Dooley

, Ph.D.
Assistant Professor
School Medical School
Department Psychiatry
Biography

Dr. Dooley received her undergraduate degree from Texas A&M University. She earned her M.A. and Ph.D. degrees from the University of Nebraska- Lincoln. Dr. Dooley completed her pre-doctoral internship at St. Jude Children's Research Hospital and the University of Tennessee Health Science Center. She then completed a two-year post-doctoral fellowship at Massachusetts General Hospital/ Harvard Medical School. Dr. Dooley practiced in Richmond, Virginia before joining the faculty of UT Southwestern as part of the Department of Psychiatry in the Center for Autism and Developmental Disabilities in 2019.

Dr. Dooley has conducted research that has been published in several psychological journals, and she has presented her work at national and international conferences. Dr. Dooley is a Licensed Psychologist in the state of Texas.
Education

Undergraduate School

Texas A&M University (2007), Psychology

Other Post Graduate Training

University of Nebraska (2009)

Graduate School

University of Nebraska (2009), Psychology

Other Post Graduate Training

University of Nebraska (2014)

Internship

St. Jude Children's Research Hospital (2014), Psychology

Graduate School

University of Nebraska (2014), Psychology

Fellowship

Massachusetts General Hospital (2016), Psychology
Publications

Featured Publications

Assessing Student Perceptions of Positive and Negative Social Interactions in Specific School Settings

Zumbrunn S, Doll B, Dooley K, LeClair C, Wimmer C International Journal of School and Educational Psychology 2013 1 2 82-93

The promise and the caution of resilience models for schools

Doll B, Jones K, Osborn A, Dooley K, Turner A Psychology in the Schools 2011 48 7 652-659

The classmaps survey: A measure of middle school science students' perceptions of classroom characteristics

Doll B, Spies RA, Champion A, Guerrero C, Dooley K, Turner A Journal of Psychoeducational Assessment 2010 28 4 338-348