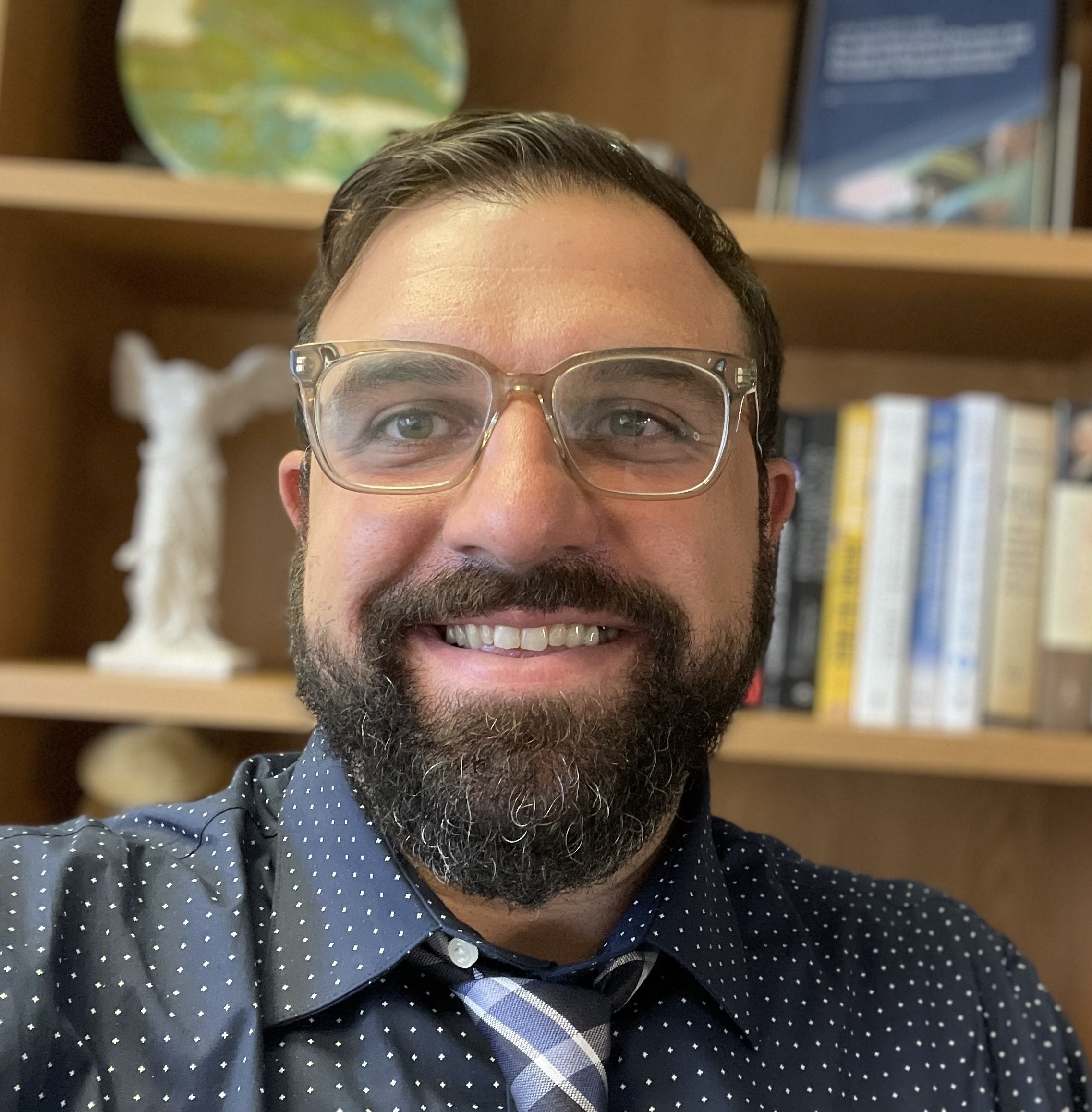 Kipp Pietrantonio

, Ph.D.
Assistant Professor
School Medical School
Department Psychiatry
Graduate Programs Clinical Psychology
Biography

Kipp Pietrantonio, Ph.D. is a Counseling Psychologist originally from the Upper Penninsula of Michigan. Dr. Pietrantonio attended Grand Valley State University where he received a B.A. in Psychology and Sociology. Dr. Pietrantonio then received a Master's in Community Counseling followed by a Ph.D. in Counseling Psychology from the University of North Dakota. Dr. Pietrantonio completed his APA Accreddited Internship at the University of California Santa Cruz - Counseling and Psychological Services followed by a Post Doctoral Fellowship at the University of Michigan - Counseling and Psychological Services.

Following completion of his education, Dr. Pietrantonio was hired as a Senior Staff Psychologist at The Ohio State University Counseling and Consultation Service. He served as the Advanced Practicum Coordinator for two years and then took a position as a training director at the University of Texas at Dallas. Dr. Pietrantonio joined the faculty of the University of Texas Southwestern Medical Center in January 2019.

Dr. Pietrantonio specializes in a variety of concerns including Anxiety Disorders, Obsessive Cumpulsive Disorder, Phobias, Eating Disorders/Body Image Concerns, Men's Mental Health Concerns, and Treatment Resistant Depression. Dr. Pietrantonio has advanced training in Cognitive Behavioral Therapy, Narrative Therapy, Exposure Response Prevention, and generally works from a person centered approach.

Dr. Pietrantonio has served in multiple professional roles including being elected to the American Psychological Association Committee on Socioeconomic Status where he served as Vice Chair from 2015-2016. He is currently serving on the APA Task Force for the Creation of Professional Practice Guidelines for Low-Income and Economically Marginalized People.
Education

Undergraduate School

Grand Valley State University (2008), Psychology

Other Post Graduate Training

University of North Dakota (2010)

Graduate School

University of North Dakota (2010), Counseling

Other Post Graduate Training

University of North Dakota (2013)

Graduate School

University of North Dakota (2013), Counseling Psychology

American Psychological Association Internship

University of California Santa Cruz (2013), Psychology

Fellowship

The University of Michigan - Counseling and Psychological Services (2014), Psychology
Research Interest

Clinical Efficacy
Men and Masculinities
Professional Issues in Psychology
Psychological Effects of Debt
Socioeconomic Status
Publications

Featured Publications

The Challenge of Being Latina: Personal, Political, and Economic: Cultural Concerns and Social Justice.

Pietrantonio, K.R., & Llamas, J. D. Peace and Conflict: Journal of Peace Psychology 2020

The Challenge of Being Latina: Personal, Political, and Economic: Education and Vocational Concerns

Pietrantonio, K.R., & Llamas, J. D. Peace and Conflict: The Journal of Peace Psychology 2020

Closed borders, closed hearts: Systemic oppression of Latinas in US politics: Fronteras cerradas, corazones cerrados opresion sistemica de la gente de Latinx en la politica estadounidense

Pietrantonio, K.R., & Llamas, J. D. Peace and Conflict: The Journal of Peace Psychology 2020 26 2 110-116

Tearing Down Walls: Meeting the Challenges of Latinas in Education and the Labor Force

Pietrantonio, K.R., & Llamas, J. D. Peace and Conflict: The Journal of Peace Psychology 2020 26 4
Beauchemin, J. D., Facemire, S. D., Pietrantonio, K. R., Yates, H. T., & Krueger, D. Social Work in Mental Health 2020 1-19

In search of positive masculine role norms: Testing the Positive Psychology Positive Masculinity Paradigm

McDermott, R. C., Pietrantonio, K. R., Browning, B. R., McKelvey, D. K., Jones, Z. K, & Sevig, T. D. Psychology of Men & Masculinities 2019 1 20 12

It Takes Money to Make Money: Inequity in Psychology Graduate Student Borrowing and Financial Stressors

Wilcox, M. M., Barbaro-Kukade, L., Pietrantonio, K. R., Franks, D. N., & Davis, B. L TEP 2019
American Psychological Association (Juntunen, C., Pietrantonio, K.R., Greig, A., Ross, D., Hirsh, J., Thompson, M., Peterman, A.) 2019 1-42

A plan for addressing the student debt crisis in psychological graduate training: Commentary on "Graduate debt in psychology: A quantitative analysis" (Doran et al., 2016).

Pietrantonio, K.R. & Garriott, P. Training and Education in Professional Psychology 2017 2 11
Books

Featured Books

Social Class and Poverty: A Renewed Focus in Career Development. In Career Development. Career Development and Counseling: Putting Theory and Research to Work (2nd Edition)

Juntunen, C.J., Ali, S., Pietrantonio, K.R. (2020). New Jersey, Wiley

Social class, poverty, and career development. In Career Development and Counseling: Putting Theory and Research to Work (3rd Edition)

Juntunen, C. L., Ali, S. R., & Pietrantonio, K. R. (2020). New Jersey, Wiley
Honors & Awards

Kipp Pietrantonio, Ph.D.
Jefferson Cup for Service with the APA Committee on Socioeconomic Status (2016)
Professional Associations/Affiliations

The American Psychological Association (2013-2018)