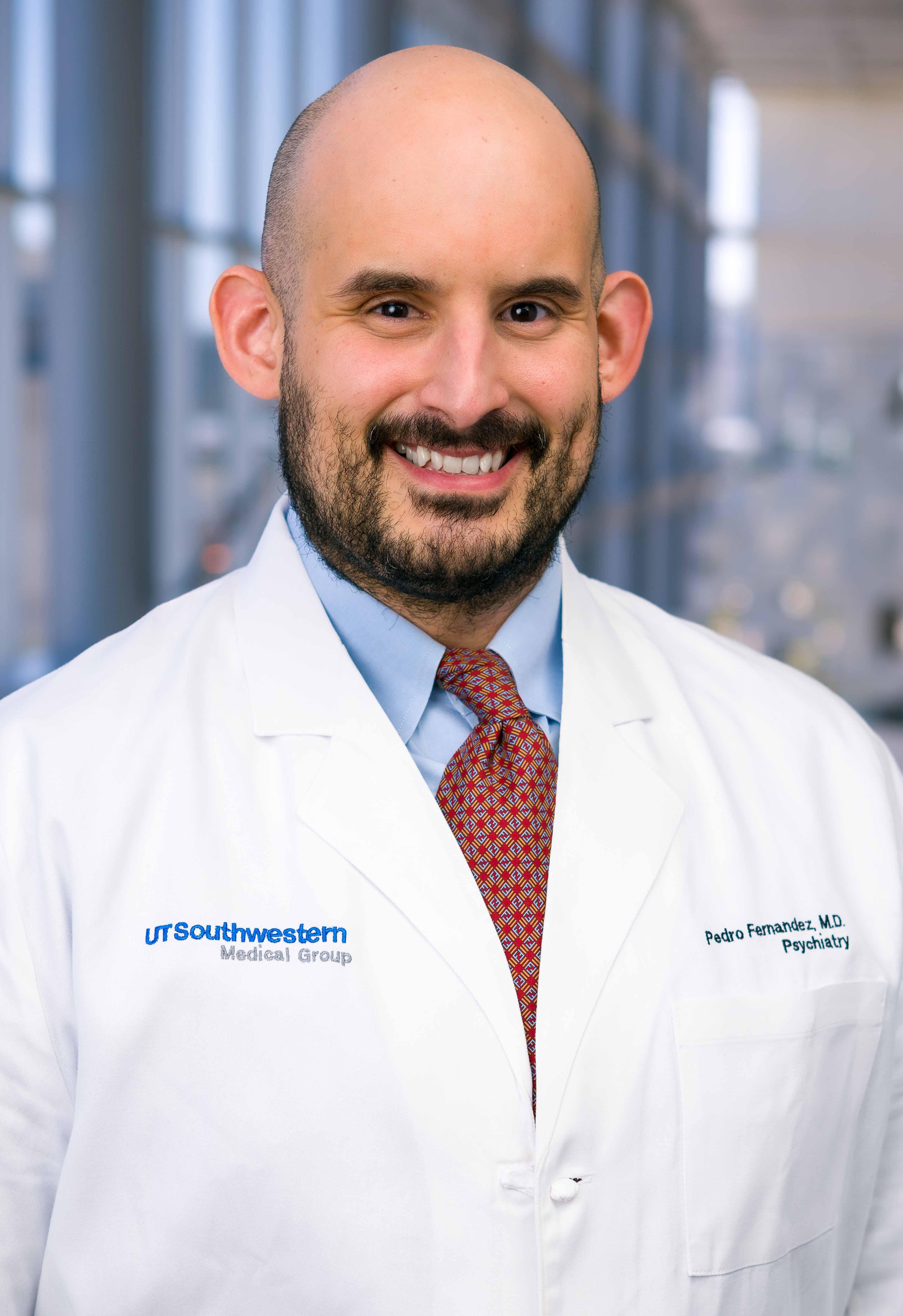 Pedro Fernandez

, M.D.
Associate Professor
School Medical School
Department Psychiatry
Biography

Pedro Fernandez, M.D., is Medical Director of the Consult-Liaison (CL) Psychiatry Service at Parkland Memorial Hospital, Co-Chief of Psychiatry at Parkland, and an Assistant Professor in the Department of Psychiatry at UT Southwestern. Dr. Fernandez completed his fellowship training at Yale, is board certified in CL psychiatry and Addiction Medicine, and is interested in behavior health integration and refugee care.
Education

Medical School

Boston University School of Medicine (2009)

Residency

Boston University Medical Center (2013), Psychiatry

Fellowship

Yale New Haven Hospital (2014), Psychosomatic Medicine
Publications

Featured Publications

Prom MC, Canelos V, Fernandez PJ, Gergen Barnett K, Gordon CM, Pace CA, Ng LC, J Behav Health Serv Res 2020 Nov
Pace CA, Gergen-Barnett K, Veidis A, D'Afflitti J, Worcester J, Fernandez P, Lasser KE, Ann Fam Med 2018 07 16 4 346-348
Piwowarczyk L, Fernandez P, Sharma A, J Immigr Minor Health 2017 06 19 3 723-732
Jefee-Bahloul H, Fernandez P, Psychosomatics 2014 Nov-Dec 55 6 739-40
Elliot SJ, Catanuto P, Espinosa-Heidmann DG, Fernandez P, Hernandez E, Saloupis P, Korach K, Karl M, Cousins SW, Exp. Eye Res. 2010 Jan 90 1 10-6
Elliot S, Catanuto P, Fernandez P, Espinosa-Heidmann D, Karl M, Korach K, Cousins SW, Exp. Eye Res. 2008 Apr 86 4 653-60
Professional Associations/Affiliations

Academy of Consultation-Liaison Psychiatry (2012)
American Association of Directors of Psychiatric Residency Training (2015)
American Psychiatric Association (2005)