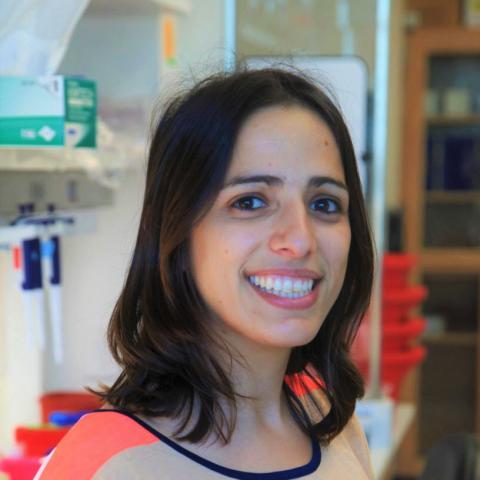 Dagan Segal

, Ph.D.
Instructor
School Medical School
Department Lyda Hill Department of Bioinformatics
Biography

Since October 2021, Dagan Segal has been appointed as Instructor in the Lyda Hill Department of Bioinformatics. Since March 2021, she is also a member of the Cecil H. and Ida Green Center for Systems Biology. Prior to joining UT Southwestern, Dr. Segal received her PhD degree from Weizmann University in Rehovot, Israel.

Dr. Segal currently performs research in Dr. Gaudenz Danuser's lab in the Lyda Hill Department of Bioninformatics, where she combines in vitro and zebrafish models to study mechanisms of cancer cell plasticity in Ewing Sarcoma. Specific areas of interest include cellular response to microenvironmental cues and the role of Caveolin-1 in cancer cell adaptation. Her work is supported by an EMBO long-term research fellowship.
Publications

Featured Publications

Segal D, Mazloom-Farsibaf H, Chang BJ, Roudot P, Rajendran D, Daetwyler S, Fiolka R, Warren M, Amatruda JF, Danuser G, J Cell Biol 2022 Nov 221 11
Segal D, Zaritsky A, Schejter ED, Shilo BZ, J Cell Biol 2018 05 217 5 1815-1826
Segal D, Dhanyasi N, Schejter ED, Shilo BZ, Dev Cell 2016 08 38 3 291-304
Perez-Castro L, Venkateswaran N, Garcia R, Hao YH, Lafita-Navarro MC, Kim J, Segal D, Saponzik E, Chang BJ, Fiolka R, Danuser G, Xu L, Brabletz T, Conacci-Sorrell M, J Cell Sci 2022 Sep