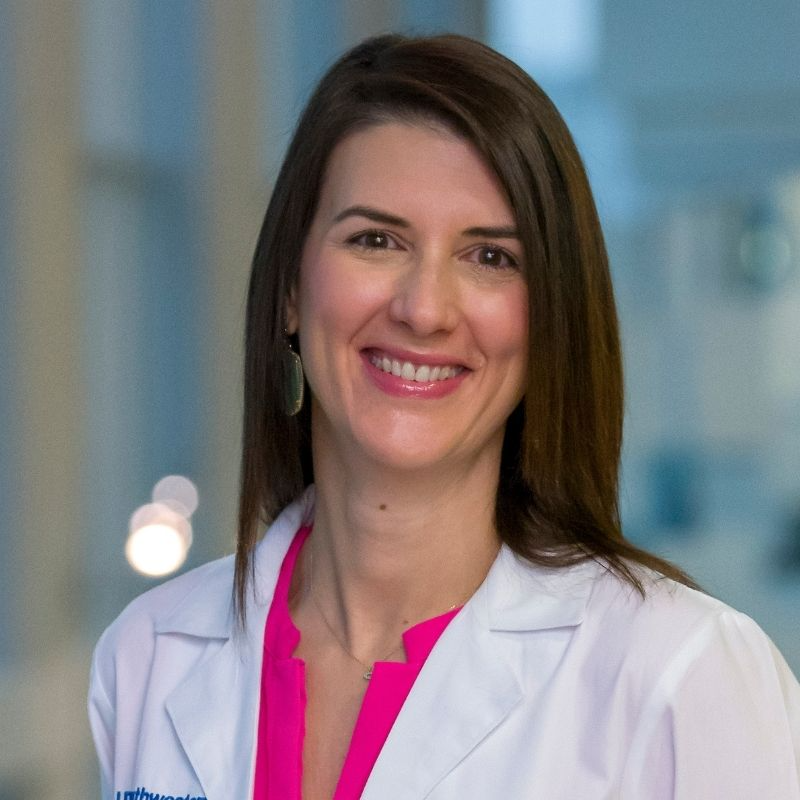 Katrina Parker

, O.D.
Faculty Associate
School Medical School
Department Ophthalmology
Biography

Dr. Parker's area of expertise includes fitting of specialty contact lenses using custom corneal lenses for regular and irregular corneas (keratoconus, post-surgical, post traumatic), scleral lenses, and prosthetic soft lenses. She has expertise in facilitating the management of anterior segment disease and ocular surface disease with these lenses. 

Prior to her arrival in Dallas, Dr. Parker served as a Clinical Associate Professor at the University of Houston College of Optometry, and held several administrative appointments, including Director of the Cornea and Contact Lens Service. She grew up in Virginia and received a B.S. in Biology at Bridgewater College, received her Doctor of Optometry degree from the Illinois College of Optometry in Chicago, followed by a residency in Cornea and Contact Lenses at the University of Houston College of Optometry. Dr. Parker is a Fellow of the Academy of Optometry and has been certified by the American Board of Optometry.

Dr. Parker has authored/co-authored several peer-reviewed publications, paper presentations, and scientific posters. She has extensive teaching experience, and has been a clinical investigator on over 20 studies since 2001.
Education

Other Post Graduate Training

Illinois College of Optometry (2001)

Medical School

Illinois College of Optometry (2001)

Graduate School

Illinois College of Optometry (2001), Optometry

Residency

University of Houston College of Optometry (2002), Optometry
Publications

Featured Publications

Parker KE, Leach NE Eye Contact Lens 2016 Jan 42 1 56-60
Koenig DE, Nguyen LC, Parker KE, Applegate RA Optom Vis Sci 2013 Jul 90 7 620-7
Parker KE, Marsack JD, Elswick JD, Brunstetter TJ, Applegate RA Clin Exp Optom 2009 May 92 3 283-8
Marsack JD, Parker KE, Applegate RA Optom Vis Sci 2008 Dec 85 12 E1172-8
Niu Y, Sarver EJ, Stevenson SB, Marsack JD, Parker KE, Applegate RA Optom Vis Sci 2008 Apr 85 4 230-5
Marsack JD, Parker KE, Niu Y, Pesudovs K, Applegate RA J Refract Surg 2007 Nov 23 9 960-4
El Hage S, Leach NE, Miller W, Prager TC, Marsack J, Parker K, Minavi A, Gaume A Eye Contact Lens 2007 Sep 33 5 224-35
Marsack JD, Parker KE, Pesudovs K, Donnelly WJ, Applegate RA Optom Vis Sci 2007 Jun 84 6 463-70
Pesudovs K, Parker KE, Cheng H, Applegate RA Optom Vis Sci 2007 May 84 5 387-92
Honors & Awards

National Keratoconus Foundation Research Grant recipient/co-investigator
(2006)
Peter Abel Award
Given for excellent innovative scientific work and practical usage of contact lens optics (co-investigator and co-author) (2006)
6th International Congress of Wavefront Sensing and Optimized Refractive Corrections
Founders' Award for Best Scientific Poster (2005)
National Institutes of Health
Loan Repayment Program recipient (2004-2007)
CIBA Vision Travel Grant
(2003)
The Eugene W. Strawn Leadership and Service Award
(2001)
Professional Associations/Affiliations

American Academy of Optometry (2002)
American Board of Optometry (2014)
American Optometric Association (1997)
Gas Permeable Lens Institute (2001)
Texas Optometric Association (2001)