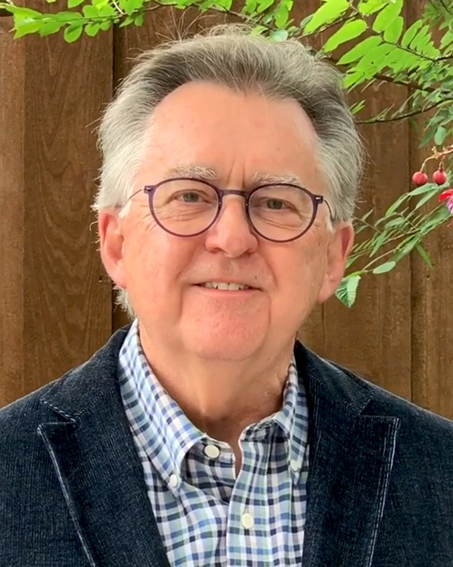 Dean Sherry

, Ph.D.
Professor Emeritus
Endowed Title Cecil H. and Ida Green Distinguished Chair in Systems Biology Science (UT Dallas)
School Medical School
Department Advanced Imaging Research Center
Graduate Programs Biomedical Engineering
Biography

A. Dean Sherry, PhD, served as Professor of Chemistry at the University of Texas at Dallas for 50 years and Professor of Radiology at UT Southwestern Medical Center for 35 years.  He held the Cecil & Ida Green Distinguished Chair in Systems Biology at UT Dallas between 2005-2022 and served as Director of the Advanced Imaging Research Center at UT Southwestern from 2005-2019.  He has been recognized for his outstanding achievements in chemistry by winning the Doherty Award from the DFW Section of the American Chemical Society in 1990, was honored by receiving the Chancellor's Outstanding Teaching Award at UT-Dallas in 1994, was elected a Fellow of the ISMRM in 2011, and won the Gold Medal from the World Molecular Imaging Society in 2013.  In 2015, he was elected a Fellow of the World Molecular Imaging Society and won the Gold Medal from the ISMRM for his work on MRI contrast agents.  Dr. Sherry's research interests include applications of 2H and 13C stable isotopes as tracers of metabolism in vivo and the development of novel molecular imaging agents for MRI. He has been actively involved with the development of 13C isotopomer methods to measure flux through complex metabolic pathways in vivo and continues to apply those techniques to the analysis of liver and heart metabolism in small animal models and humans. Together with other scientists in the AIRC, he was involved in development of hyperpolarized 13C tracers for imaging metabolism in real time in isolated organs, intact animals and humans. He has also been active in the development of gadolinium complexes as MRI contrast agents since the early 1980s and is now working on the next generation smart agents that respond to biological indices such as pH and metal ions important in cellular metabolism. His group recently reported a novel Zn2+ sensor for monitoring beta-cell function in the pancreas in vivo by MRI and for detecting prostate cancer.  He was first to report the use of europium complexes as PARACEST agents and maintains an active interest in developing novel paraCEST reporter systems for molecular imaging. He served as Deputy Editor for Magnetic Resonance in Medicine from 2010 to 2014 and as Associate Editor of Contrast Media & Molecular Imaging from 2005-2016.  Dr. Sherry has founded two companies related to his research, Macrocyclics, Inc. in 1997 and VitalQuan, LLC in 2017.  He was elected to the National Academy of Inventors in 2023.
Education

Undergraduate

Wisconsin State University , Chemistry

Graduate School

Kansas State University (1971), Chemistry
Research Interest

Stable isotope tracers for imaging metabolism in vivo, responsive MR imaging agents for detecting changes in biology or physiology in vivo, hyperpolarized 13C metabolite probes for imaging metabolism in vivo
Publications

Featured Publications

Zhang L, Evbuomwan OM, Tieu M, Zhao P, Martins AF, Sherry AD Philos Trans A Math Phys Eng Sci 2017 Nov 375 2107
Niedbalski P, Parish C, Wang Q, Hayati Z, Song L, Martins AF, Sherry AD, Lumata L J Phys Chem A 2017 Nov
Zhang L, Martins AF, Zhao P, Wu Y, Tircso G, Sherry D Angew. Chem. Int. Ed. Engl. 2017 Oct
Zhang L, Martins AF, Zhao P, Tieu M, Esteban-Gomez D, McCandless GT, Platas-Iglesias C, Sherry AD J. Am. Chem. Soc. 2017 Oct
Funk AM, Anderson BL, Wen X, Hever T, Khemtong C, Kovacs Z, Sherry AD, Malloy CR J. Magn. Reson. 2017 Sep 284 86-93
Mishkovsky M, Anderson B, Karlsson M, Lerche MH, Sherry AD, Gruetter R, Kovacs Z, Comment A Sci Rep 2017 Sep 7 1 11719
Singh J, Rustagi V, Zhang S, Dean Sherry A, Gomika Udugamasooriya D Magn Reson Chem 2017 Feb
Cheshkov S, Dimitrov IE, Jakkamsetti V, Good L, Kelly D, Rajasekaran K, DeBerardinis RJ, Pascual JM, Sherry AD, Malloy CR Magn Reson Med 2017 Jan
Niedbalski P, Parish C, Kiswandhi A, Fidelino L, Khemtong C, Hayati Z, Song L, Martins A, Sherry AD, Lumata L J Chem Phys 2017 Jan 146 1 014303
Sherry D, Zhang L, Martins A, Mai Y, Zhao P, Funk A, Jordan V, Zhang S, Chen W, Wu Y Chemistry 2016 Dec
Honors & Awards

Honorary Doctorate, University of Debrecen, Debrecen, Hungary
Honorary Doctoral Degree (2019)
Fellow, World Molecular Imaging Society
Fellow of the WMIS (2015)
Gold Medal Award, International Society for Magnetic Resonance in Medicine
Gold Medal Award (2015)
Gold Medal Award from the World Molecular Imaging Society
Gold Medal Award (2013)
Fellow, International Society for Magnetic Resonance in Medicine
Fellow of the ISMRM (2011)
Director, Advanced Imaging Research Center
UT Southwestern (2005-2019)
Distinguished Chair in Systems Biology
UT Dallas (2005-2022)
Cecil & Ida Green Honors Chair in Chemistry
UT Dallas (2002-2005)
UT Dallas Chancellor's Council Outstanding Teaching Award
(1994)
WT Doherty Award
American Chemical Society (1990)
NIH Senior Fellow
(1983)
NIH Postdoctoral Fellow
(1971)