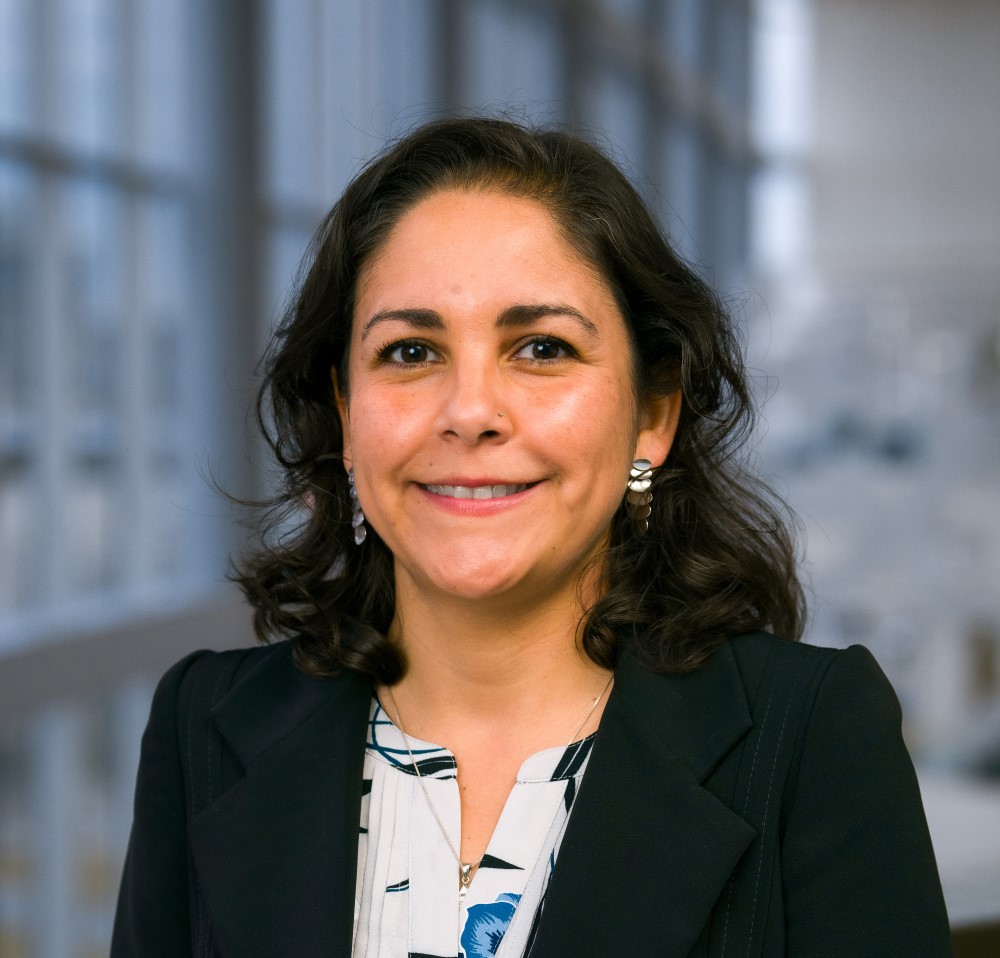 Paula Hernandez

, Ph.D.
Instructor
School Medical School
Department Orthopaedic Surgery | Biomedical Engineering
Biography

Dr. Hernandez completed her Ph.D. in Molecular, Cell Biology and Neuroscience at the University of Chile in Santiago, Chile, where she worked in Alzheimer's disease. She learned about the fascinating area of orthopaedics with Dr. Sun-Kyeong Lee at UConn Health Center. After deciding to pursue this field, she spent two years training in cartilage biology at the University of Cambridge in UK with Dr. Frances Henson and Dr. John Wardale. In 2014 she came back to U.S. to work with Dr. Nadeen Chahine in cytoskeleton and intervertebral discs mechanobiology at the Feinstein Institute for Medical Research in New York. Her research currently explores structural, cellular, and mechanobiological aspects of sexual dimorphism in cartilage health and in osteoarthritis.
Education

Undergraduate

University of Chile (2000), Science

Graduate School

University of Chile (2007), Science
Research Interest

cartilage diseases
cell mechanobiology
sexual dimorphism in articular cartilage
tissue biomechanics
Publications

Featured Publications

Hernandez PA, Moreno M, Barati Z, Hutcherson C, Sathe AA, Xing C, Wright J, Welch T, Dhaher Y, Cartilage 2022 Jul-Sep 13 3 19476035221121792
Hernandez PA, Jacobsen TD, Chahine NO, Sci Adv 2020 Aug 6 34 eaba2368
Hernandez PA, Wells J, Usheva E, Nakonezny PA, Barati Z, Gonzalez R, Kassem L, Henson FMD, Sci Rep 2020 01 10 1 627
Fearing BV, Hernandez PA, Setton LA, Chahine NO, JOR Spine 2018 Sep 1 3
TD Jacobsen, Hernandez PA, Chahine NO Eur Cell Mater 2021 41 576-591
Hernandez PA, Jacobsen TD, Barati Z, Chahine NO, JOR Spine 2020 Dec 3 4 e1106
Hernandez P, Sager B, Fa A, Liang T, Lozano C, Khazzam M, Bone Joint Res 2019 Jan 8 1 3-10
Hernandez P, Buller D, Mitchell T, Wright J, Liang H, Manchanda K, Welch T, Huebinger RM, Carlson DL, Wolf SE, Song J Shock 2017 Oct
Power J, Hernandez P, Guehring H, Getgood A, Henson F, J Orthop Res 2014 May 32 5 669-76
Hernandez P, Whitty C, John Wardale R, Henson FM, Biochem Biophys Res Commun 2014 Apr 446 4 1108-13
Honors & Awards

Conicyt grant award for Ph.D. thesis
(2004-2004)
Millenium Institute CBB scholarship for research in USA
(2003-2003)
Conicyt scholarship for Ph.D. studies
(2002-2004)
Millenium Institute CBB scholarship for research in USA
(2002-2002)
Professional Associations/Affiliations

ORS Spine section (2017)
Orthopaedic Research Society (ORS) (2017)
Osteoarthritis Research Society International (OARSI) (2021)