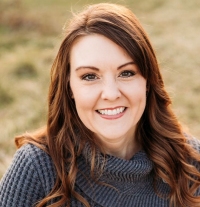 Andrea Wahlberg

, Ph.D.
Assistant Professor
School Medical School
Department Psychiatry
Biography

Dr. Wahlberg is an Assistant Professor of Psychiatry at The University of Texas Southwestern Medical Center and is a Pediatric Neuropsychologist at Children's Health, Children's Medical Center in Plano. Dr. Wahlberg received her Ph.D. from Texas A&M University and completed her APA accredited internship at The University of Minnesota Medical School with rotations in Pediatric Neuropsychology and Child and Adolescent Psychiatry. She completed her APPCN fellowship in Pediatric Neuropsychology at Children's Health, Children's Medical Center. Dr. Wahlberg is a licensed psychologist and is a Nationally Certified School Psychologist. Dr. Wahlberg provides comprehensive neuropsychological evaluations for referred pediatric patients with a wide variety of medical and developmental conditions which affect neurocognitive and psychosocial functioning. Her clinical and research interests include neuropsychological outcomes of various conditions including epilepsy, cancers, stroke, concussion, moderate to severe traumatic brain injury, meningitis/encephalitis, transplant, genetic conditions, congenital brain malformations, among others. Dr. Wahlberg also participates in the clinical and research supervision of doctoral students, interns, and post-doctoral fellows.