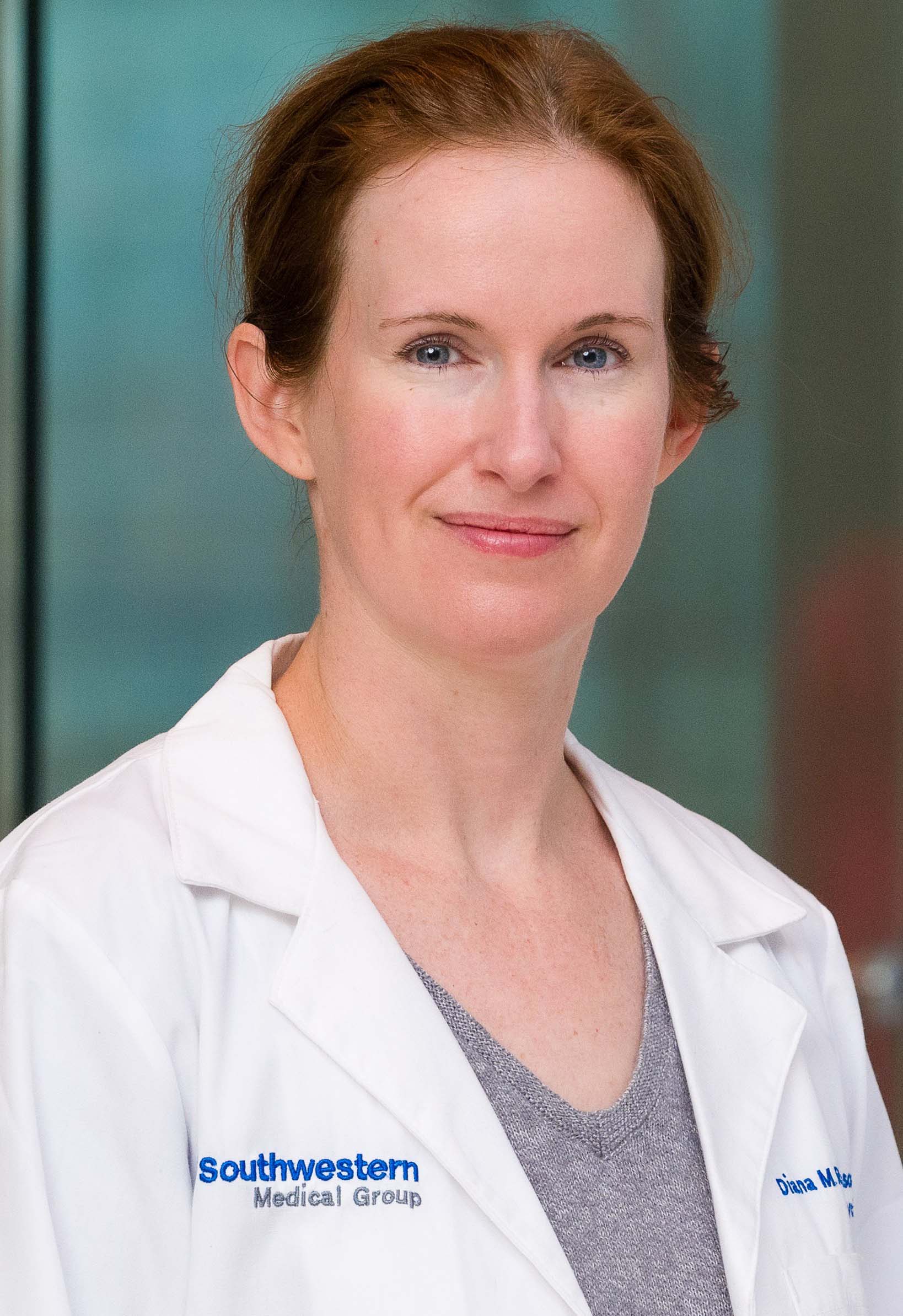 Diana Robinson

, M.D.
Assistant Professor
School Medical School
Department Psychiatry
Biography

Diana M. Robinson, M.D., is an assistant professor of psychiatry at UT Southwestern Medical Center. She has a passion for providing psychiatric care for acutely medically ill patients. She graduated from medical school at Texas A&M College of Medicine and adult psychiatry residency at the University of Virginia. She completed her fellowship in consultation-liaison (CL) psychiatry at Harvard's Brigham & Women's Hospital with a particular focus in cardiac transplantation psychiatry, oncology, and infectious disease. Since 2019, she has worked on the inpatient consult team with residents and medical students, and she provides psychiatric care in the co-located oncology clinic.

In addition to direct patient care, Dr. Robinson is dedicated to improving psychiatric care through engagement with regional and national psychiatry organizations. She is currently serving on the Medical Education and Lifelong Learning Committee for the American Psychiatry Association (APA). Since 2017 she has been serving as a member of the Annual Meeting Subcommittee for the Academy of Consultation-Liaison Psychiatry (ACLP) and, from 2016 to 2018, served on the APA's CL Council and the ACLP Evidence-Based Medicine and Guidelines Subcommittee. Her research interests include neuropsychiatry, global mental health, and psychiatry trainee education. Dr. Robinson is the author of over 30 book chapters and peer-reviewed articles.
Education

Medical School

Texas A&M University College of Medicine (2013)

Residency

University of Virginia (2018), Psychiatry

Fellowship

Brigham and Women's Hospital (2019), Consultation/liaison Psychiatry
Research Interest

global mental health
neuropsychiatry
psychiatry trainee education
Publications

Featured Publications

Kirmani BF, Barr D, Robinson DM, Pranske Z, Fonkem E, Benge J, Huang JH, Ling G, Front Neurol 2018 9 259
Montalvo C, Robinson DM, Psychosomatics 2017 Mar - Apr 58 2 215-216
Parikh NB, Robinson DM, Clayton AH, Ther Clin Risk Manag 2017 13 299-306
Kirmani BF, Robinson DM, Fonkem E, Graf K, Huang JH, Front Neurol 2016 7 32
Alson AR, Robinson DM, Ivanova D, Azer J, Moreno M, Turk ML, Nitturkar A, Blackman KS, Int J Psychiatry Med 2016 51 2 182-200
Kirmani BF, Robinson DM, Kikam A, Fonkem E, Cruz D, Curr Treat Options Neurol 2014 Jun 16 6 295
Robinson DM, Kirmani BF, Case Rep Psychiatry 2014 2014 121865
Books

Featured Books

From Transcultural Psychiatry to Global Mental Health: The Development of a Global Mental Health Program at the Department of Psychiatry and Neurobehavioral Sciences at the University of Virginia. In Innovations in Global Mental Health

Robinson DM, Otonichar J, Torbey S, Moreno M, Merkel RL. (2019). Switzerland, Springer, Cham
Honors & Awards

University of Virginia Center for Global Health Global Graduate Medical Award
(2018)
Academy of Consultation-Liaison Psychiatry Webb Fellowship
(2017-2018)
American Psychiatric Association Leadership Fellowship
(2016-2018)
Professional Associations/Affiliations

Academy of Consultation-Liaison Psychiatry (2016)
American Psychiatric Association (2013)
American Society of Clinical Psychopharmacology (2017)
Association of Women Psychiatrists (2017)