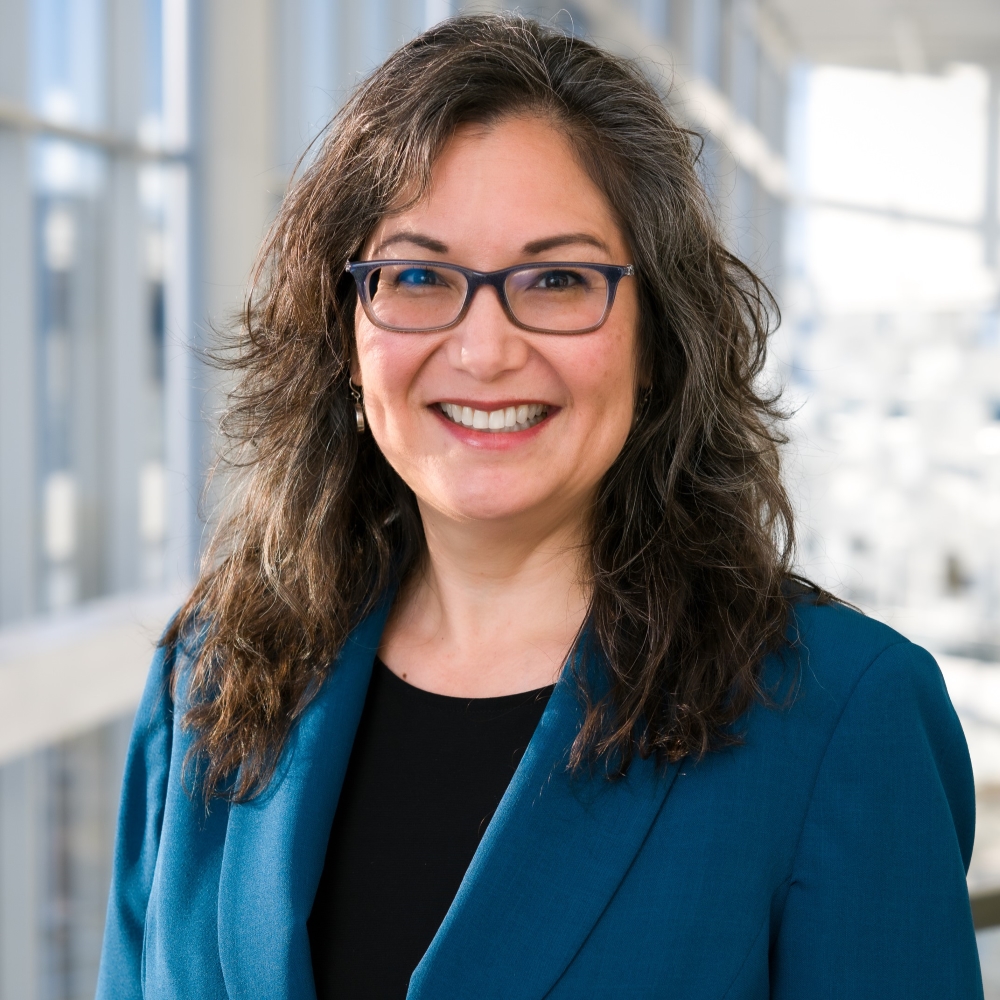 Robin T Higashi

, Ph.D.
Assistant Professor
School School of Public Health
Department Peter O'Donnell Jr. School of Public Health
Biography

Trained as a medical anthropologist, Dr. Robin T. Higashi specializes in using qualitative methods to evaluate patient- and system-level barriers to achieving equitable health outcomes among underserved populations. Since joining the faculty in 2019, Dr. Higashi's research has focused on the use of telehealth, patient portals, and other remote technologies, particularly among Spanish-speaking, older adult, and other underserved populations. Dr. Higashi led a Community-Engaged Research pilot grant (2020-22, with MPI Dr. Timothy P. Hogan) through the Simmons Office of Community Outreach, Engagement and Equity, to study provider and patient responses to the rapid implementation of telehealth during the COVID-19 pandemic. She is currently a Cary Council "DocStar" awardee (2022-23), leading a study to understand community members' digital health literacy needs and identify strategies to enhance telehealth uptake in the Redbird area of Dallas. Most recently, Dr. Higashi was awarded a $750K grant through the Texas Health Resources (THR) Clinical Scholar Program (2022-25, with MPI Dr. Robert Turer), for a study to evaluate and optimize patient portal awareness, enrollment and use among Spanish-speaking patients at Parkland and THR.

Dr. Higashi also serves as Co-Investigator on several large mixed methods studies, including: optimizing cervical cancer screening (NCI UM1CA221940 Tiro/Haas/Kamineni), evaluating connection to cancer care needs among the rural uninsured (NIH P30CA142543 Arteaga), and enhancing linkage to PrEP for formerly incarcerated individuals (NIMH 1R01MH129185 Nijhawan).

Dr. Higashi serves as Interim Director of Qualitative Research in the O'Donnell School of Public Health, which provides consultative expertise and services to investigators across the University. She also serves as Director of the Spanish Language Resource, which oversees translation and cognitive interview services to ensure that study materials are accurate, culturally appropriate, and accessible to Spanish-speaking and lower-literacy populations.

Dr. Higashi remains actively involved in teaching and mentoring faculty, fellows, students, and staff new to qualitative methods. She regularly conducts lectures at UT Southwestern Medical School to increase student and trainee awareness of the challenges faced by stigmatized and underserved populations.
Education

Undergraduate

Stanford University (1998), Psychology

Graduate School

Uni of California-Sfrancisco (2010), Medical Anthropology
Research Interest

digital health literacy
impact of structural inequalities on health experiences and outcomes
Spanish-speaking and other underserved populations
telehealth, patient portals, and other mobile and remote health technologies
Publications

Featured Publications

Higashi RT, G Kruse, J Richards, A Sood, PM Chen, L Quirk, J Kramer, JA Tiro, L Tuzzio, JS Haas, MF Gray, SC Lee Intl J Qual Methods 2023
Higashi RT, Sood A, Conrado AB, Shahan KL, Leonard T, Pruitt SL, Public Health Nutr 2021 Dec 1-11
Higashi RT, Sweetenham JW, Israel AD, Tiro JA, JMIR Cancer 2021 Aug 7 3 e30492
Balasubramanian BA, Higashi RT, Rodriguez SA, Sadeghi N, Santini NO, Lee SC, JAMA Netw Open 2021 Aug 4 8 e2119080
Higashi RT, Jain MK, Quirk L, Rich NE, Waljee AK, Turner BJ, Lee SC, Singal AG, J Viral Hepat 2020 07 27 7 680-689
Higashi RT, Juengst SB, Health Lit Res Pract 2019 Oct 3 4 e243-e249
Jain S, Higashi RT, Bonnema R, Albin J, Clin Teach 2022 Sep e13521
Higashi RT, Rodriguez SA, Betts AC, Tiro JA, Luque AE, Rivera R, Barnes A, AIDS Care 2021 Feb 1-7
Rodriguez SA, Higashi RT, Betts AC, Ortiz C, Tiro JA, Luque AE, Barnes A, J Low Genit Tract Dis 2021 Jan 25 1 43-47
Kennard B, A Moorehead, S Stewart, A El-Behadli, H Mbroh, K Goga, R Wildman, M Michaels, RT Higashi J Child Family Stud 2020 29 4 2058-2069
Books

Featured Books

Elder care as ?frustrating? and ?boring?: Understanding the persistence of negative attitudes toward older patients among physicians-in-training. In The Social Medicine Reader

Higashi RT, A Tillack, MA Steinman, M Harper, CB Johnston (2019). Durham, NC, Duke University Press