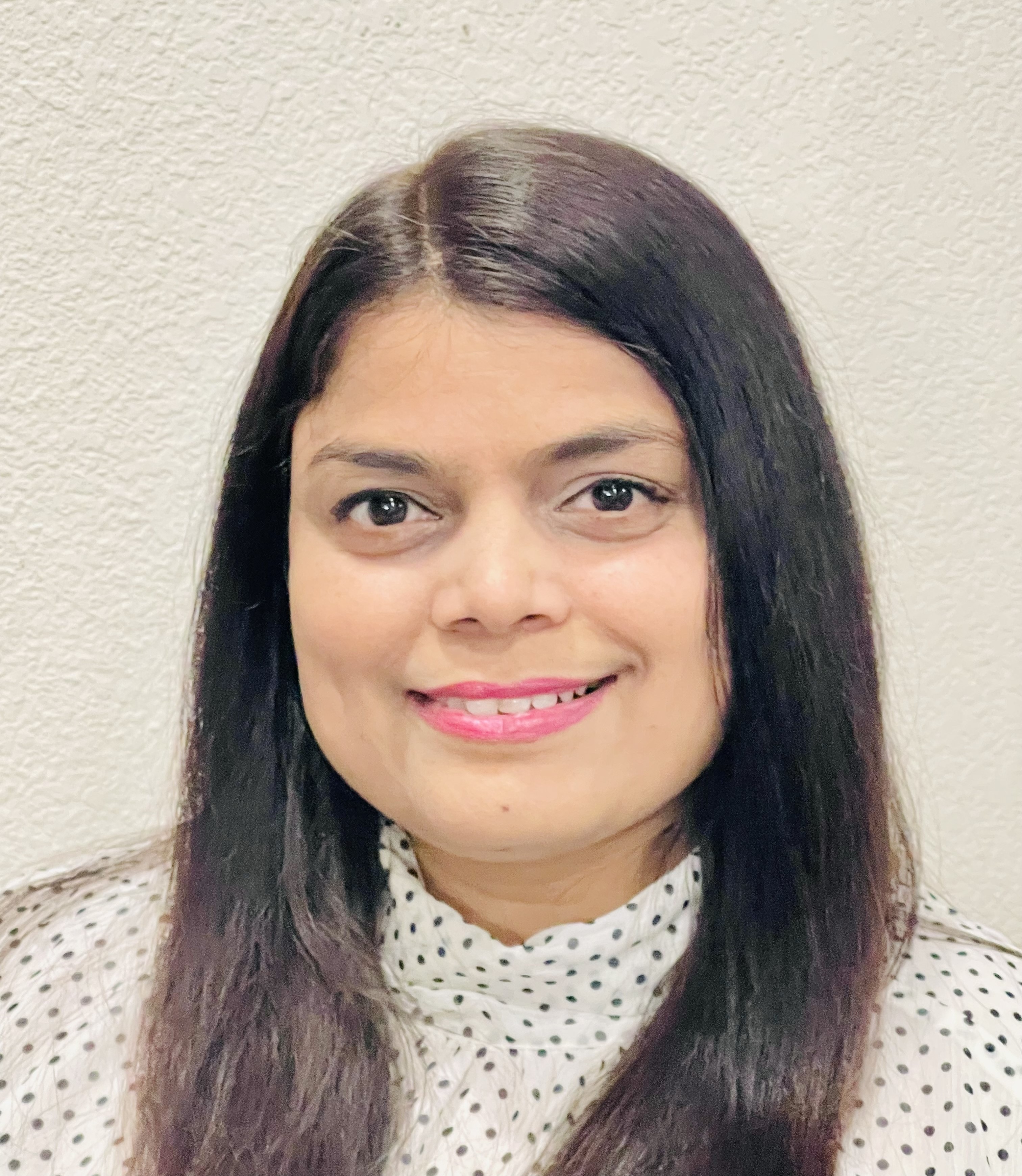 Parul Sharma

, Ph.D.
Assistant Professor
School School of Health Professions
Department Clinical Nutrition
Biography

Parul Sharma, PhD, RDN, LD, CNSC is an Assistant Professor in the Department of Clinical Nutrition, University of Texas Southwestern Medical Center. Dr. Sharma was awarded PhD in 2013 by MLSU under Dr. S.S Dulawat in Microwave Induced Synthesis And Bioactivities of Novel "1,3-Diaryl Chalcones" and their Derivatives following green chemistry initiatives.

Key objectives of the research were synthesizing novel chalcones and their derivatives with classical methods as well as via Microwave for analytical identifications, characterizations, structural elucidations and deriving relative yields and purities. Invented novel Chalcones, their cyclohexanone, pyrazole, pyrimidines derivatives. Their identifications /characterization was made by liberal application and interpretations of instrumentations such as IR,UV, HPLC , GC and NMR and mass spectrometry under the guidance of Dr. SC Tewari at PCG-RRL of the Rotam crop sciences, China. Biological activities reported by chalcones are widespread and multidimensional including antioxidant, antimicrobial, anticancer, anti-inflammatory etc.

Dr. Sharma completed her dietetic internship from Baylor University medical Center in 2015. Worked on a research project with Dr. Susan Roberts at BUMC on Volume based feedings protocol to enhance percentage delivery of tube feedings for critically ill hospitalized patients to avoid malnutrition and multiple readmissions. Worked on Quality improved projects with pharmacy on educating physicians on the use of Clinimix versus the benefits of tube feeds or TPN. Attained CNSC certification in 2019 and competent in enteral and parenteral nutrition order writing. Competent in placing Dobhoff/post pyloric tubes on indicated ICU/floor patients.

Dr. Sharma is a member of Academy of Nutrition and Dietetics and American Society of Parenteral and Enteral Nutrition. Served multiple times for Dallas Dietetic Alliance since 2014 and currently nominating chair, a member of executive board 2020-2021. Nominated in 2020 as best preceptor at Aramark internship program. Personal interest is to educate the community in Health and wellness and volunteer to relay nutrition and dietetics knowledge for the welfare of society.

Future research interests to explore chalcones derivatives as food additives to enhance food metabolism, transform these products in the sugarless sweeteners to be used for diabetic patients, proven antibacterial activity enables to their possible usage as bacteriostatic characteristics in the food and Chalcones their Cyclohexanones derivatives as "Tyrosinase Inhibitor" products to reduce the enzyme Tyrosinase to minimize overproduction of pigment in the skin. Also, to conduct quality improvement/research projects in delivering appropriate nutrition in critically ill and hospitalized patients.
Education

Internship

Baylor University Medical Center (2015), Dietetics
Professional Associations/Affiliations

Academy of Nutrition and Dietetics (2014)
American Society of nutrition (2021)
ASPEN (2016)