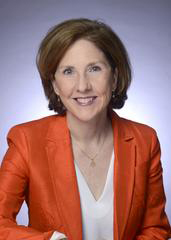 Beth Kennard

, Psy.D.
Professor
School Medical School
Department Psychiatry
Graduate Programs Clinical Psychology
Biography

Dr. Kennard has over 30 years of clinical experience with children and adolescents with a variety of psychiatric disorders. She has served as Program Director and Director of Outpatient Psychological Services at CMC, and assumed directorship of Psychological Services in 1992. During these years, she supervised numerous psychotherapists and staff in treating inpatient and outpatient youth with a variety of disorders. In 1996, she became the Associate Program Chair of the Psychology doctoral program, while continuing to participate in clinical research trials. In 2009, she became the Program Chair of the doctoral program. In addition to her role in the psychology program, Dr. Kennard is the Program Director of the Suicide Prevention and Resilience Program at Children's Health, an intensive outpatient treatment program for suicidal youth.

The focus of Dr. Kennard's research has been adolescent depression, and she has worked on several NIMH-funded trials evaluating the integration of cognitive behavioral therapy (CBT) and medication treatment. Specifically, she has been involved in the development of several treatment manuals for CBT for adolescents with moderate to severe depression, treatment resistant depression, and teens who have made a recent suicide attempt. She has developed cognitive behavioral treatments for the prevention of relapse in youth who are in remission for major depressive disorder. Recently she has collaborated with the University of Pittsburgh (Dr. David Brent) to develop and evaluate a brief inpatient intervention and suicide safety planning app to decrease suicidal behavior after discharge. This intervention and app will be further tested in a larger trial funded by the American Foundation for Suicide Prevention. In addition, she has received funding from the Texas Health and Human Services to disseminate suicide treatments to community mental health clinics.
Education

Fellowship

University of Texas Southwestern Medical Center

Undergraduate School

Baylor University (1980), Psychology

Other Post Graduate Training

Baylor University (1984)

Graduate School

Baylor University (1984), Psychology

Medical School

Baylor University, Waco Texas : Doctorate in Clinical Psychology (1984)

Internship

University of Texas southwestern Medical Center, Child Psychology (1984)
Research Interest

Child and adolescent depression
Cognitive behavioral therapy (CBT) for youth
Suicidal behavior in teens
Publications

Featured Publications

The Development and Feasibility Outcomes of a Youth Suicide Prevention Intensive Outpatient Program.

Kennard B, Mayes T, King J, Moorehead A, Wolfe K, Hughes J, Castillo B, Smith M, Matney J, Oscarson B, Stewart S, Nakonezny P, Foxwell A, Emslie G J Adolesc Health 2018 Nov

As Safe as Possible (ASAP): A Brief App-Supported Inpatient Intervention to Prevent Postdischarge Suicidal Behavior in Hospitalized, Suicidal Adolescents.

Kennard BD, Goldstein T, Foxwell AA, McMakin DL, Wolfe K, Biernesser C, Moorehead A, Douaihy A, Zullo L, Wentroble E, Owen V, Zelazny J, Iyengar S, Porta G, Brent D Am J Psychiatry 2018 Jul appiajp201817101151

Predictors and moderators of relapse in children and adolescents with Major Depressive Disorder

Kennard, B., Mayes, TL, Chahal, Z., Nakonezny, P.A., Moorehead, A., Emslie, GJ. Journal of Clinical Psychiatry 2018

Developing a Targeted Intervention for Suicide Prevention: A Qualitative Report

Kennard, B., Biernesser, C., Wolfe, K., Foxwell, A., Rial, K., Patel, S., Cheng, C., Goldstein, T., McMakin, D., Blastos, B., Douaihy, A., Zelazny, J. & Brent, D. Journal of Technology in Human Services 2015 33 4 345-357

Sequential Treatment With Fluoxetine and Relapse-Prevention CBT to Improve Outcomes in Pediatric Depression.

Kennard BD, Emslie GJ, Mayes TL, Nakonezny PA, Jones JM, Foxwell AA, King J Am J Psychiatry 2014 Jun
Kennard B, Brown L, Hawkins L, Risi A, Radcliffe J, Emslie G, Mayes T, King J, Foxwell A, Buyukdura J, Bethel J, Naar-King S, Xu J, Lee S, Garvie P, London C, Tanney M, Thornton S Cogn Behav Pract 2014 May 21 2 237-246

Assessment of safety and long-term outcomes of initial treatment with placebo in TADS

Kennard, B.D., Silva, S., Mayes, T.L., Rohde, P., Hughes, J.L., Vitiello, B., Kratochvil, C.J., Curry, J.F., Emslie, G.J., Reinecke, M., & March, J. American Journal of Psychiatry 2009

Cognitive-behavioral therapy to prevent relapse in pediatric responders to pharmacotherapy for major depressive disorder.

Kennard BD, Emslie GJ, Mayes TL, Nightingale-Teresi J, Nakonezny PA, Hughes JL, Jones JM, Tao R, Stewart SM, Jarrett RB J Am Acad Child Adolesc Psychiatry 2008 Dec 47 12 1395-404

Switching to another SSRI or to venlafaxine with or without cognitive behavioral therapy for adolescents with SSRI-resistant depression.

Brent, D., Emslie, G., Clarke, G., Wagner, K., Asarnow, J.A., Keller, M., Vitiello, B., Ritz, L., Iynegar, S., Abebe, K., Birmaher, B., Ryan, N., Kennard, B., Hughes, C., DeBar, L., McCracken, J., Strober, M., Suddath, R., Spirito, A., Leonard, H., Melhem, N., Porta, G., Onorato, M., & Zelazny, J. Journal of the American Medical Association 2008 299 901-913

Fluoxetine, cognitive-behavioral therapy, and their combination for adolescents with depression: Treatment for Adolescents with Depression Study (TADS) randomized controlled trial

Treatment for Adolescents with Depression Study (TADS) Team JAMA 2004 292 807-820
Books

Featured Books

CBT for Depression in Children and Adolescents: A Guide to Relapse Prevention

Betsy D. Kennard, Jennifer L. Hughes, Aleksandra A. Foxwell (2016). New York, London, The Guilford Press
Honors & Awards

Alfred M. Wellner, PhD, Lifetime Achievement Award from the National Register of Health Service Psychologists
(2018)
Outstanding Contribution to Science
Texas Psychological Association (2016)
Fellow, Association of Behavioral and Cognitive Therapies
(2015)
Outstanding Mentor
Graduate Students in Clinical Psychology, UT Southwestern (2008)
Distinguished Psychologist
Dallas Psychological Association Award (2001)
Mentor of the Year
Texas Psychological Association, Div. of Students (1996)
Mortar Board Women of the Year
Baylor University (1996)
Outstanding Young Alumni
Baylor University (1996)
Professional Associations/Affiliations

Academy of Cognitive Therapy
American Psychological Association
Association for Behavioral and Cognitive Therapies
Dallas Psychological Association
Texas Psychological Association (2000)