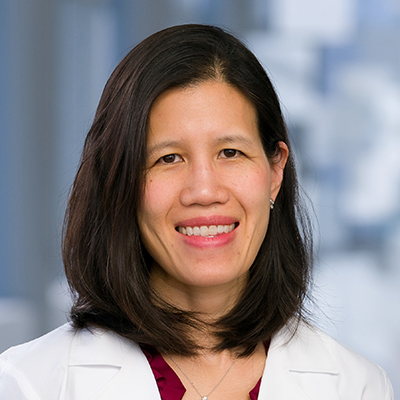 Shirling Tsai

, M.D.
Associate Professor
School Medical School
Department Surgery
Biography

Shirling Tsai, M.D., specializes in vascular surgery.

Dr. Tsai holds undergraduate degrees in chemistry and physics from Harvard College, where she graduated summa cum laude. She earned her medical degree at Columbia University College of Physicians and Surgeons and completed a residency in general surgery and research fellowship in vascular biology at New York Presbyterian/Weill Cornell Medical Center. She then received advanced training in vascular and endovascular surgery through a fellowship at the Massachusetts General Hospital.

Board certified in general surgery and vascular surgery, Dr. Tsai joined the UT Southwestern faculty in 2012. She also serves as the Chief of Vascular Surgery at the Dallas VA Medical Center.

Dr. Tsai conducts research on the role of lipoprotein receptors in the development of aortic aneurysms and atherosclerosis. Her work has been funded by the American Surgical Association as well as the VA North Texas Health Care Systems New Investigator Program.

She is a member of the Dallas VA Institutional Review Board (IRB), the American College of Surgeons, the Society for Vascular Surgery, the Association for Academic Surgery, the American Heart Association, and the Association of VA Surgeons and is a reviewer for the Journal of Vascular Surgery and the Annals of Vascular Surgery.
Education

Medical School

Columbia University College of Physicians and Surgeons (2003)

Fellowship

Weill Cornell Graduate School of Medical Science (2008), Research

Residency

New York Presbyterian Hospital - Weill Cornell Medical Center (2010), General Surgery

Fellowship

Harvard Medical School/Massachusetts General Hospital (2012), Vascular Surgery
Research Interest

Genetics of abdominal aortic aneurysms
Lipoprotein Receptor signaling mechanisms in aortic aneurysm pathogenesis
Publications

Featured Publications

Tsai S, Conrad MF, Patel VI, Kwolek CJ, LaMuraglia GM, Brewster DC, Cambria RP J. Vasc. Surg. 2012 Jul 56 1 2-7
Zhang F, Kent KC, Yamanouchi D, Zhang Y, Kato K, Tsai S, Nowygrod R, Schmidt AM, Liu B Ann. Surg. 2009 Sep 250 3 416-23
Tsai S, Hollenbeck ST, Ryer EJ, Edlin R, Yamanouchi D, Kundi R, Wang C, Liu B, Kent KC Am. J. Physiol. Heart Circ. Physiol. 2009 Aug 297 2 H540-9
Zhang F, Tsai S, Kato K, Yamanouchi D, Wang C, Rafii S, Liu B, Kent KC J. Biol. Chem. 2009 Jun 284 26 17564-74
Schubl S, Tsai S, Ryer EJ, Wang C, Hu J, Kent KC, Liu B J. Surg. Res. 2009 May 153 2 181-7
Tsai S, Butler J, Rafii S, Liu B, Kent KC J. Vasc. Surg. 2009 Feb 49 2 502-10