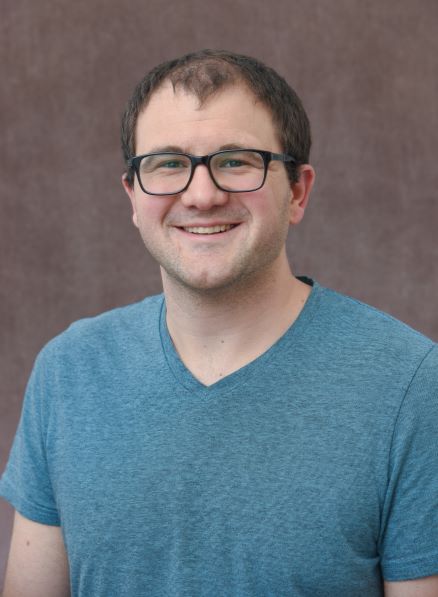 Daniel Kober

, Ph.D.
Assistant Professor
Endowed Title W.W. Caruth, Jr. Scholar in Biomedical Research
School Medical School
Department Biochemistry
Graduate Programs Biological Chemistry, Molecular Biophysics
Biography

Dan joined the faculty at UTSW in the fall of 2022 as an Assistant Professor. His lab in the Department of Biochemistry studies the biochemical and biophysical basis for the regulation of lipid metabolism through targeted protein degradation.

Dan earned his B.S. from Evangel University in Springfield, MO in 2012. He received his Ph.D. from Washington University in St. Louis in 2017. There, he trained under Tom Brett and studied the biophysical basis for disease-linked mutations in the neuroimmune receptor, TREM2. As a postdoctoral fellow, Dan trained at UTSW with Dan Rosenbaum and Arun Radhakrishnan, where he began his journey into lipid metabolism through the cholesterol-regulating Scap-SREBP pathway. He uncovered a new role for degradation of the precursor form of the lipogenic transcription factor protein, SREBP2. He used cryo-electron microscopy to visualize the high and low cholesterol conformations of Scap, the key cholesterol sensor in the ER. Dan's independent lab continues this interest in understanding the interplay between protein degradation and lipid metabolism.

Dan has received several awards for his research. As a graduate student, he received two fellowships from the American Heart Association. As a postdoc, he received a fellowship from the American Heart Association as well as a K99/R00 NIH Pathway to Independence Award. As in incoming Assistant Professor, he received a UT Systems Rising STARs Award and joined the Department of Biochemistry as an Endowed Scholar.
Research Interest

Lipid metabolism
Membrane protein structural biology
Protein homeostasis and degradation
Publications

Featured Publications

Kober DL, Radhakrishnan A, Goldstein JL, Brown MS, Clark LD, Bai XC, Rosenbaum DM, Cell 2021 Jun
Kober DL, Xu S, Li S, Bajaj B, Liang G, Rosenbaum DM, Radhakrishnan A, Proc Natl Acad Sci U S A 2020 Oct
Kober DL, Stuchell-Brereton MD, Kluender CE, Dean HB, Strickland MR, Steinberg DF, Nelson SS, Baban B, Holtzman DM, Frieden C, Alexander-Brett J, Roberson ED, Song Y, Brett TJ, Alzheimers Dement 2020 Oct
Ohlemacher SI, Xu Y, Kober DL, Malik M, Nix JC, Brett TJ, Henderson JP, J Biol Chem 2018 12 293 51 19572-19585
Berry KN, Kober DL, Su A, Brett TJ, Bioessays 2018 10 40 10 e1800086
Kober DL, Brett TJ, J Mol Biol 2017 06 429 11 1607-1629
Yurtsever Z, Patel DA, Kober DL, Su A, Miller CA, Romero AG, Holtzman MJ, Brett TJ Biochim. Biophys. Acta 2016 Nov 1860 11 Pt A 2335-44
Kober DL, Yurtsever Z, Brett TJ, J Vis Exp 2015 Dec 106 e53445
Wu K, Byers DE, Jin X, Agapov E, Alexander-Brett J, Patel AC, Cella M, Gilfilan S, Colonna M, Kober DL, Brett TJ, Holtzman MJ, J Exp Med 2015 May 212 5 681-97
Kober DL, Wanhainen KM, Johnson BM, Randolph DT, Holtzman MJ, Brett TJ, Protein Expr Purif 2014 Apr 96 32-8
Honors & Awards

K99 Pathway to Independence Award
(2021)
American Heart Association Post-Doctoral Fellowship
(2018-2020)
Helmsley Scholarship for CSHL Cryo-EM course
(2018)
American Heart Association Pre-Doctoral Fellowship
(2017)
American Heart Association Pre-Doctoral Fellowship
(2015-2017)