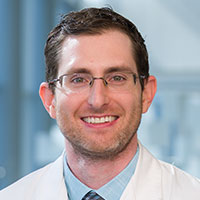 Christian LoBue

, Ph.D.
Assistant Professor

Department Psychiatry | Neurological Surgery

Graduate Programs Clinical Psychology
Biography

Dr. LoBue obtained his PhD in clinical psychology and completed a post-doctoral fellowship in neuropsychology at UT Southwestern Medical Center. His clinical work involves neuropsychological evaluation and management of behaviors associated with a wide variety of neurological syndromes. He has expertise in the assessment of cognition and behaviors in concussion, more severe traumatic brain injury, dementia, and cerebrovascular disorders.

Dr. LoBue's research interests focus on exploring the long-term effects of head trauma during aging.
Education

Graduate School

University of Texas at Tyler (2010), Clinical Psychology

Graduate School

UT Southwestern Medical School (2016), Psychology

Residency

UT Southwestern Medical Center (2016), Clinical Psychology

Fellowship

UT Southwestern Medical Center (2018), Clinical Psychology
Publications

Featured Publications

LoBue C, Munro C, Schaffert J, Didehbani N, Hart J, Batjer H, Cullum CM, J. Alzheimers Dis. 2019 Jul
LoBue C, Woon FL, Rossetti HC, Hynan LS, Hart J, Cullum CM, Neuropsychology 2018 05 32 4 401-409
LoBue C, Cullum CM, Didehbani N, Yeatman K, Jones B, Kraut MA, Hart J, J Neuropsychiatry Clin Neurosci 2018 30 1 7-13
LoBue C, Wadsworth H, Wilmoth K, Clem M, Hart J, Womack KB, Didehbani N, Lacritz LH, Rossetti HC, Cullum CM, Clin Neuropsychol 2017 01 31 1 85-98
LoBue C, Wilmoth K, Cullum CM, Rossetti HC, Lacritz LH, Hynan LS, Hart J, Womack KB J. Neurol. Neurosurg. Psychiatr. 2015 Sep