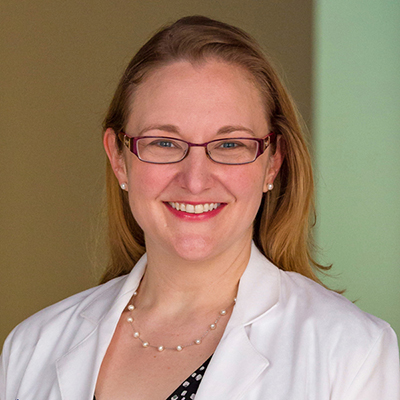 Diana Diesen

, M.D.
Associate Professor
School Medical School
Department Surgery
Biography

Diana L. Diesen, M.D, is an Associate Professor in the Department of Surgery at UT Southwestern Medical Center. She is also on the Pediatric General Surgery faculty at Children's Health in Dallas and Plano, Texas.

She treats children of all ages – from newborns to young adults – who suffer from a wide range of operable conditions.

With a strong interest in medical education, she serves as the Director of UT Southwestern's Pediatric Surgery Fellowship Program and as the site director for medical students.

Dr. Diesen is certified by the American Board of Surgery in both general and pediatric surgery. She also holds specialty certifications in pediatric advanced life support, advanced trauma life support, advanced critical life support, and laparoscopic surgery fundamentals.

She joined the UT Southwestern faculty in 2013.

Dr. Diesen's research interests include outcomes of pediatric thyroid surgery and empyema treatment. She has published approximately 30 journal articles and authored or co-authored 11 book chapters. Her team is also participating in the NEST and DREAMS clinical trials.

Dr. Diesen earned her medical degree at the University of Virginia School of Medicine. She completed a surgery residency at Duke University Medical Center and a pediatric surgery fellowship at Children's Health in Dallas.

She is a member of the American College of Surgeons, American Pediatric Surgical Association, American Academy of Pediatrics, and Society of American Gastrointestinal and Endoscopic Surgeons, among other professional organizations.
Education

Medical School

University of Virginia School of Medicine (2004)

Residency

Duke University Medical Center (2011), Surgery

Fellowship

UT Southwestern/Children's Medical Center (2013), Pediatric Surgery
Research Interest

Clinical outcomes research
Neonatal surgery
Pediatric Endocrine and thyroid conditions
Pediatric solid tumors
Resident and medical student education
Publications

Featured Publications

?Thyroid nodules?, multimedia module for the American Board of Surgery Pediatric SCORE curriculum

Diesen DL 2015

Endocrine disease?, multimedia module for the American Board of Surgery Pediatric SCORE curriculum

Diesen DL 2015

Thyroid cancer in children

Diesen DL, Skinner MA World Journal of Pediatrics 2005 2 94-97

The impact of goal setting and goal orientation on performance during a clerkship surgical skills training program.

Gardner AK, Diesen DL, Hogg D, Huerta S Am. J. Surg. 2015 Nov
Diesen DL, Megison S J. Pediatr. 2014 Sep
Bezner SK, Hodgman EI, Diesen DL, Clayton JT, Minkes RK, Langer JC, Chen LE J. Pediatr. Surg. 2014 Apr 49 4 586-9
Reynolds JD, Bennett KM, Cina AJ, Diesen DL, Henderson MB, Matto F, Plante A, Williamson RA, Zandinejad K, Demchenko IT, Hess DT, Piantadosi CA, Stamler JS Proc. Natl. Acad. Sci. U.S.A. 2013 Jun
Honors & Awards

APSA Clinical Poster of Distinction Award
(2010)
The R. Randal Bollinger Award for Outstanding Master Educator
(2010)
The Bollinger Outstanding Research Resident Award
(2007)