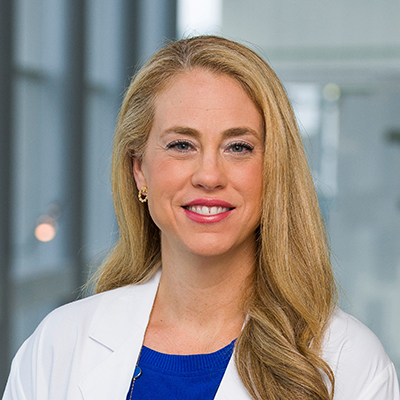 Melissa Kirkwood

, M.D.
Professor & Division Chief
Endowed Title G. Patrick Clagett Professorship in Vascular Surgery
Department Surgery
Biography

Dr. Kirkwood graduated from Yale University School of Medicine and completed her general surgical training at the University of Chicago Medical Center. She completed a fellowship in vascular surgery at the University of Pennsylvania Medical Center. Dr. Kirkwood has an interest in all areas of vascular surgery. Her research interests include radiation dose control in complex endovascular cases, the natural history and potential enlargement of iliac artery aneurysms following endovascular aneurysms following endovascular aneurysm repair for concomitant AAA, the feasibility and safety of simultaneous thoracic and abdominal endovascular aortic repair in multilevel aortic disease, and functional outcomes of limb revascularization for peripheral artery disease using heparin-coated conduits. Her clinical focus includes traditional open and endovascular abdominal and thoracic aortic surgery, carotid disease including conventional carotid endarterectomy, and carotid stenting. She also has an interest in endovascular therapies and lower extremity bypass focused on peripheral arterial disease and limb salvage. Dr. Kirkwood is a member of the Alpha Omega Honor Medical Society and is certified by the American Board of Surgery in vascular and general surgery. Dr. Melissa Kirkwood is certified as a Registered Physician in Vascular Interpretation.
Education

Medical School

Yale University School of Medicine (2004)

Residency

University of Chicago Medical Center (2009), General Surgery

Fellowship

University of Pennsylvania Medical Center (2011), Vascular Surgery
Research Interest

Feasibility and safety of simultaneous thoracic and abdominal endovascular aortic repair in multilevel aortic disease
Functional Outcomes of limb revascularization for peripheral artery disease using heparin coated conduits
Racial and ethnic disparities regarding outcomes following infected aortic graft explants
Radiation dose control in complex endovascular cases
The natural history and potential enlargement of Iliac Artery Aneurysms following Endovascular aneurysm repair for concomitant AAA
Publications

Featured Publications

Resistant, severe, desquamating dermatitis in a nickel allergic patient following nitinol stent placement in the popliteal artery for acute limb ischemia.

Guerra A, Kirkwood M JVSCIT 2017 3 1 23-25

New image-processing and noise-reduction software reduces radiation dose during complex endovascular procedures.

Kirkwood ML, Guild JB, Arbique GM, Tsai S, Modrall JG, Anderson JA, Rectenwald J, Timaran C J. Vasc. Surg. 2016 Jul

Lemierre's Syndrome associated Mycotic Aneurysm of the External Carotid Artery with Primary Internal Carotid Artery Occlusion in a previously healthy 18 year old female.

Chamseddin KH, Kirkwood ML Ann Vasc Surg 2016 Jul
Chamseddin KH, Kirkwood ML Ann Vasc Surg 2016 May
Andacheh I, Chamseddin K, Kirkwood ML Vasc Endovascular Surg 2015 Nov 49 8 247-9
Kirkwood ML, Guild JB, Arbique GM, Anderson JA, Valentine RJ, Timaran C J. Vasc. Surg. 2015 May
Kirkwood ML, Arbique GM, Guild JB, Timaran C, Anderson JA, Valentine RJ J. Vasc. Surg. 2015 Jan

Radiation Safety

Kirkwood, ML American College of Surgeons Vascular Surgery Text 2015

Extracranial Carotid Artery Aneurysms

Kirkwood, ML UpToDate 2015

Sclerotherapy

Kirkwood, ML Scientific American Surgery, Decker Intellectual Properties In 2015
Honors & Awards

D Magazine Top Doctor
(2016)
S. Timothy String Award
Best Manuscript Presentation at the 2015 Annual Meeting of the Southern Association for Vascular Surgery (2015)
Society for Vascular Surgery Women's Leadership Award
(2015)
Leadership Emerging in Academic Department (LEAD) Program, UT Southwestern Medical Center
(2014-2015)
Professional Associations/Affiliations

Joint Commission (2016)
Medical Student Education Research Advisory Committee (2016-2017)
Society for Vascular Surgery, Committee on Consensus Guidelines for Radiation Safety (2015-2017)
Society for Vascular Surgery, Leadership Committee (2015-2017)
Society for Vascular Surgery, Post Graduate Committee (2015-2017)
Southern Association for Vascular Surgery, Finance Committee (2015-2017)
UT Southwestern Medical School Admissions Committee (2015-2017)
UT Southwestern Mentoring Excellence Program (2015-2016)
Society for Vascular Surgery, Diversity and Inclusion Committee (2014-2017)
UT PACT surgery Coordinator (2014-2017)
Vascular Surgery Fellowship (2014-2017)
American College of Surgeons, Fellow (2013)
American College of Surgeons, North Texas Chapter, Vascular Surgery Representative (2013-2017)
American College of Surgeons, North Texas Chapter, Women in Surgery Representative (2013-2015)
Association of Women Surgeons (2013)
Society for Vascular Surgery, Vascular Education and Self-Assessment Program (VESAP3) Radiation Safety Question Writer (2013-2013)