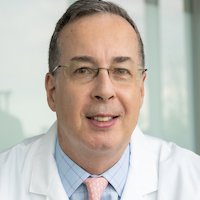 Kenneth Dekleva

, M.D.
Professor
Endowed Title McKenzie Foundation Chair in Psychiatry I
School Medical School
Department Psychiatry
Biography

I possess a broad background in psychiatry, with specialized interests in providing medical/psychiatric support to elite teams, integrated care, telehealth, management consultation, medical diplomacy, and leadership analysis/political psychology profiling for national security purposes. I have worked in a variety of emergency, forensic, and overseas [US diplomatic] settings since 1993. I am board-certified in adult psychiatry.
Education

Medical School

UT Southwestern Medical School (1989)

Residency

UT Southwestern Medical Center (1993), Psychiatry
Research Interest

global health
leadership analysis and political psychology
telemedicine
Publications

Featured Publications

Dekleva KB J. Am. Acad. Psychiatry Law 2018 Sep 46 3 359-363
Dekleva K Psychiatr Serv 2017 Aug appips201700036
Epelbaum C, Taylor ER, Dekleva K Harv Rev Psychiatry 2010 Sep-Oct 18 5 304-13
Dekleva KB J. Am. Acad. Psychiatry Law 2001 29 1 58-67
Dekleva KB, Post JM J. Am. Acad. Psychiatry Law 1997 25 4 485-96
Dekleva KB, Husain MM J Neuropsychiatry Clin Neurosci 1995 7 2 237-9
Honors & Awards

George HW Bush Foundation for US-China Relations
Senior Fellow (2021-2022)