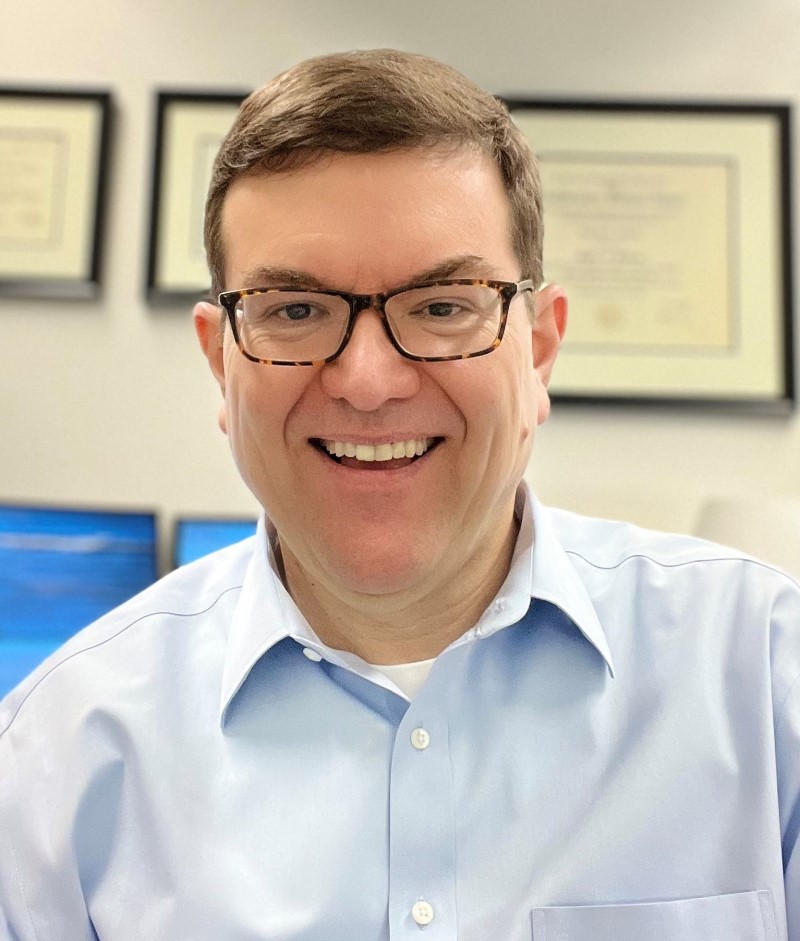 Diego Castrillon

, M.D., Ph.D.
Professor
Endowed Title Vernie A. Stembridge, M.D., Distinguished Chair in Pathology
Department Pathology | Obstetrics and Gynecology
Graduate Programs Cancer Biology
Biography

Diego H. Castrillon is a Professor of Pathology.

Dr. Castrillon obtained his S.B. in Life Sciences from M.I.T. (1987) and his M.D., Ph.D. degrees from UT Southwestern (1996). He completed a residency in Surgical Pathology and a clinical fellowship in Obstetric and Gynecologic Pathology at the Brigham & Women's Hospital / Harvard Medical School, and a postdoctoral research fellowship in Cancer Genetics at the Dana Farber Cancer Institute.

The Castrillon laboratory is devoted to the study of gynecologic malignancies, with a main focus on uterine (endometrial) cancer, and has developed a number of new approaches and model systems for this common malignancy of women. An improved understanding of this understudied disease will lead to improved diagnostic methods and therapeutic approaches.

Dr. Castrillon is board-certified in Anatomic Pathology and serves on the Obstetric and Gynecologic Pathology Service at UT Southwestern.
Education

Other Post Graduate Training

UT Southwestern Medical Center (1994)

Graduate School

UT Southwestern Medical Center (1994), Genetics & Development

Medical School

UT Southwestern Medical Center (1996)

Residency

Harvard Medical School/Brigham & Women's Hospital (1999), Anatomic Pathology

Fellowship

Harvard Medical School/Brigham & Women's Hospital (2000), Gynecologic Pathology
Research Interest

Endometrial Cancer
Gynecologic Pathology
POLE-mediated ultramutation
Publications

Featured Publications

Sahoo SS, Ramanand SG, Gao Y, Abbas A, Kumar A, Cuevas IC, Li HD, Aguilar M, Xing C, Mani RS, Castrillon DH, J Clin Invest 2022 Jun 132 12
Chen H, Strickland AL, Castrillon DH, Semin Diagn Pathol 2021 Dec
Aguilar M, Chen H, Rivera-Colon G, Niu S, Carrick K, Gwin K, Cuevas IC, Sahoo SS, Li HD, Zhang S, Zheng W, Lucas E, Castrillon DH, Am J Surg Pathol 2021 Sep
Aguilar M, Zhang H, Zhang M, Cantarell B, Sahoo SS, Li HD, Cuevas IC, Lea J, Miller DS, Chen H, Zheng W, Gagan J, Lucas E, Castrillon DH, J Pathol 2021 Jan
Li HD, Lu C, Zhang H, Hu Q, Zhang J, Cuevas IC, Sahoo SS, Aguilar M, Maurais EG, Zhang S, Wang X, Akbay EA, Li GM, Li B, Koduru P, Ly P, Fu YX, Castrillon DH, JCI Insight 2020 Jul 5 14
Cuevas IC, Sahoo SS, Kumar A, Zhang H, Westcott J, Aguilar M, Cortez JD, Sullivan SA, Xing C, Hayes DN, Brekken RA, Bae-Jump VL, Castrillon DH, Proc. Natl. Acad. Sci. U.S.A. 2019 Nov
Li HD, Cuevas I, Zhang M, Lu C, Alam MM, Fu YX, You MJ, Akbay EA, Zhang H, Castrillon DH J. Clin. Invest. 2018 Aug 128 9 4179-4191
Wingo SN, Gallardo TD, Akbay EA, Liang MC, Contreras CM, Boren T, Shimamura T, Miller DS, Sharpless NE, Bardeesy N, Kwiatkowski DJ, Schorge JO, Wong KK, Castrillon DH PLoS ONE 2009 4 4 e5137
Paik JH, Kollipara R, Chu G, Ji H, Xiao Y, Ding Z, Miao L, Tothova Z, Horner JW, Carrasco DR, Jiang S, Gilliland DG, Chin L, Wong WH, Castrillon DH, DePinho RA Cell 2007 Jan 128 2 309-23
Strickland AL, Rivera G, Lucas E, John G, Cuevas I, Castrillon DH Int. J. Gynecol. Pathol. 2018 Sep
Books

Featured Books

Development and Maldevelopment of the Female Reproductive System. In Gynecologic and Obstetric Pathology (editors: W. Zheng et al)

Diego H. Castrillon (2019). Springer
Honors & Awards

American Association for the Advancement of Science (AAAS)
Elected Fellow, Section on Medical Sciences (2022)
International Society of Gynecologic Pathologists
Inducted (2017)
American Society for Clinical Investigation
Elected Member (2009)
National Institutes of Health
Mouse Pathobiologist Award (2007)
Kimmel Scholar Award in Translational Science
Sidney Kimmel Foundation for Cancer Research (2004)
Damon Runyon Postdoctoral Fellowship
Damon Runyon Cancer Research Foundation (2000)
Stanley L. Robbins Research Award
Brigham & Women Hospital / Harvard Medical School (1999)
Professional Associations/Affiliations

International Society of Gynecologic Pathologists (2017)
European Society of Gynaecological Oncology (2016)
United States and Canadian Academy of Pathology (2012)
American Society for Clinical Investigation (2009)
American Association for Cancer Research (2004)