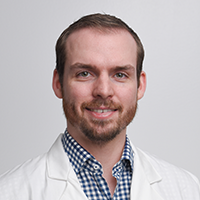 Michael Laney

, M.D.
Assistant Professor
School Medical School
Department Psychiatry
Biography

Michael Laney, M.D., earned his medical degree at UT Southwestern, where he also performed his residency in psychiatry. Certified by the American Board of Psychiatry and Neurology, he joined the UT Southwestern faculty in 2018. Dr. Laney received the Anne Alonso, Ph.D., Memorial Award for Best Paper on Psychotherapy from the American Association of Directors of Psychiatric Residency Training in 2017.
Education

Medical School

UT Southwestern Medical School (2013)

Residency

UT Southwestern Medical Center (2017), Psychiatry
Books

Featured Books

Virtues in the Practice of Psychiatric Diagnosis. In Psychiatric Ethics, Fifth Edition

Laney M, Sadler JZ (in press). Oxford, Oxford University Press

Psychodynamic Psychotherapy. In Scientific American Psychiatry

Laney M, Brenner A (in press).

Virtue Theory and Psychoanalytic Psychotherapy. In Primer on Public and Community Psychiatry

Laney M, Brenner A (in press). Oxford, Oxford University Press
Honors & Awards

American Association of Directors of Psychiatric Residency Training Anne Alonso PhD Memorial Award
(2017)