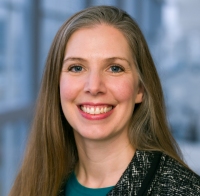 Mary Camp

, M.D.
Associate Professor
Endowed Title Jake Tobolowsky Professorship in Psychiatry, in Memory of Helen B. Tobolowsky and in Honor of Dr. David M. Tobolowsky
School Medical School
Department Psychiatry
Biography

Mary ("Molly") Camp, M.D., is an Assistant Professor in the Department of Psychiatry at UT Southwestern Medical Center. She specializes in geriatric mental health and cognitive and memory disorders. Dr. Camp earned her medical degree at the University of Texas Health Science Center at Houston. She completed residency training in psychiatry at Baylor College of Medicine and UT Southwestern and then received advanced training in geriatric psychiatry through a fellowship at UT Southwestern. Certified by the American Board of Psychiatry and Neurology in psychiatry and geriatric psychiatry, she joined the UT Southwestern faculty in 2012.

Dr. Camp is the Director of the Neurocognitive and Geriatric Psychiatry Program in the UT Southwestern Psychiatry Outpatient Clinic. She is also the Associate Program Director of the combined Psychiatry and Neurology Residency Program. She serves on the teaching and training committee for the American Association for Geriatric Psychiatry and on the fellowship award committee and workshop selection committee for the Association for Academic Psychiatry.

Dr. Camp has delivered several dozen presentations and published a variety of academic articles and book chapters on geriatric psychiatry and medical education. She is also a reviewer for the journals Medical Education and Academic Psychiatry. Dr. Camp is a member of several professional organizations, including the Dallas County Medical Society, the Texas Medical Association, and the American Association of Directors of Psychiatric Residency Training.

Dr. Camp earned an Early Career Development Award in 2014 from the Association for Academic Psychiatry, and in 2016, she received an Outstanding Clinical Educator award from UTSW's Southwestern Academy of Teachers. She received the 2020-21 Faculty Innovation in Education Award from the American Board of Psychiatry and Neurology for her project "Neurocognitive Psychiatry: A Study of Current Practices and Development of a Simulation Based Curriculum."
Education

Medical School

UT Health Science Center at Houston (2008), Medicine

Residency

Baylor College of Medicine (2009), General Psychiatry

Residency

UT Southwestern Medical Center (2011), General Psychiatry

Fellowship

UT Southwestern Medical Center (2012), Geriatric Psychiatry
Publications

Featured Publications

Clark T, Camp ME, Sadler JZ, Acad Psychiatry 2020 Feb
Duong K, Camp ME, Acad Psychiatry 2019 Aug
Thomas NA, Van Enkevort E, Garrett RK, Camp MME, Acad Psychiatry 2019 Jun
Camp ME, Cole AG, Sadler JZ, Teach Learn Med 2019 May 1-11
Camp M, Sadler J AJOB Empir Bioeth 2019 Feb 1-9
Baker SE, Escamilla K, Ngo SH, Camp ME Acad Psychiatry 2018 Sep
Camp ME, Howe-Martin L Acad Psychiatry 2017 Oct
Camp ME, Jeon-Slaughter H, Johnson AE, Sadler JZ Gerontol Geriatr Educ 2017 Oct
Camp ME Curr Opin Psychiatry 2011 Nov 24 6 507-13
Stanley MA, Bush AL, Camp ME, Jameson JP, Phillips LL, Barber CR, Zeno D, Lomax JW, Cully JA Aging Ment Health 2011 Apr 15 3 334-43
Honors & Awards

D Magazine Best Doctors
(2021)
American Board of Psychiatry and Neurology Faculty Innovation in Education Award
(2020-2021)
Outstanding Clinical Educator, University of Texas Southwestern, Southwestern Academy of Teachers (SWAT)
(2016)
Early Career Development Award, Association for Academic Psychiatry
(2014)
Professional Associations/Affiliations

American Association for Geriatric Psychiatry (2010)
American Association of Directors of Psychiatric Residency Training (2017)
Association for Academic Psychiatry (2010)
Dallas County Medical Society (2018)
Texas Medical Association (2018)