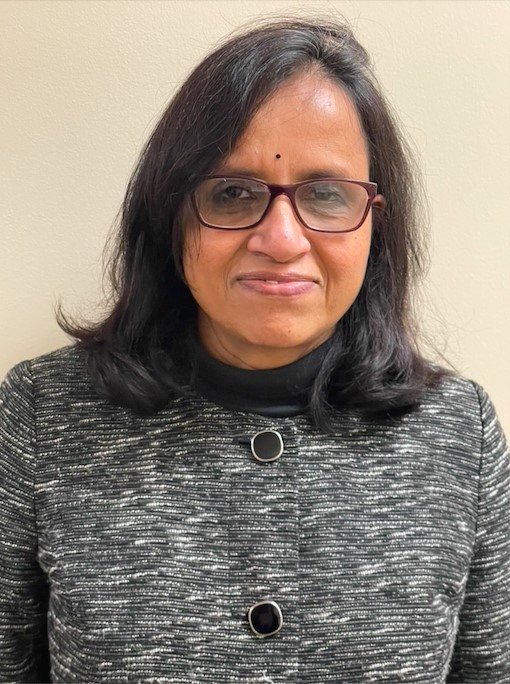 Lakshmi Raman

, M.D.
Professor
School Medical School
Department Pediatrics
Biography

Dr. Lakshmi Raman serves as the Medical Director of the Extracorporeal Membrane Oxygenation (ECMO) program She has primarily focused her efforts on education and research apart from overseeing the clinical care of these patients.

Since ECMO is high-risk therapy with low probability events education is an integral part of running an ECMO program. We run a two day education course with hands on simulation for incoming fellows and specialists who assist in caring for the ECMO pump on a yearly basis and I oversee the curriculum. I also direct a 3-day National ECMO course once a year which has been endorsed by the Extra Corporeal Life Support Organization (ELSO) which is a parent organization and serve as the first course to be endorsed by ELSO and attended by participants across the Nation and Internationally.

My research focus has been to evaluate the neurological injury in patients who are on Extracorporeal life support, otherwise commonly referred to as Extracorporeal Membrane Oxygenation (ECMO). I have collaborated this work with biomedical engineers and scientists in the lab. I previously had funding through AHA association and recently funded through the Hartwell Foundation to carry on this work through my collaborators. I am also working with the bioinformatics group at UT to use machine learning help understand neurological injuries. This work is primarily done by critical care fellows and have been awarded the Lyda-Hill Award to do the study. With my role as the Medical Director of the ECMO program at Children's Medical Center of Dallas I am interested in finding ways to predict neurological events on ECMO.

With my leadership and focus on ECMO, I have recently published my work that I have done both locally and nationally with ELSO community. I continue to present my work at National and International meetings.

I also serve as a reviewer for Neuroscience Letters, Journal of Pediatric Surgical Research, ASAIO and serve on the review committee for fellow clinical grants and abstracts with Pediatric Academic Society. I also serve on the editorial board for ASAIO. I have been appointed to the steering committee at ELSO to chair the protocols, guidelines and grant committee. I also serve on the National committee for education and scientific review with ELSO data registry.
Education

Medical School

University of Madras Medical College (1989)

Internship

State University New York Downstate (1998), Pediatrics

Residency

State University New York Downstate (2001), Pediatrics

Fellowship

University of Minnesota Medical School (2004), Pediatric Critical Care Medicine
Research Interest

ECMO
Near infrared spectroscopy
Traumatic brain injury
Publications

Featured Publications

Dalton HJ, Lequier L, Raman L Pediatr Crit Care Med 2018 Aug 19 8 787-788
Weller J, Raman L, McMichael A The Egyptian Journal of Critical Care Medicine. 2018 3 19 69-71
Tian F, Morriss MC, Chalak L, Venkataraman R, Ahn C, Liu H, Raman L Neurophotonics 2017 Oct 4 4 041410
Jenks CL, Raman L, Dalton HJ Crit Care Clin 2017 Oct 33 4 825-841
Anton-Martin P, Journeycake J, Modem V, Golla S, Raman L, Tweed J, Darnell-Bowens C ASAIO J. 2017 Jul
Barbaro RP, Paden ML, Guner YS, Raman L, Ryerson LM, Alexander P, Nasr VG, Bembea MM, Rycus PT, Thiagarajan RR ASAIO J. 2017 May
Jenks CL, Tweed J, Gigli KH, Venkataraman R, Raman L ASAIO J. 2017 May
Anton-Martin P, Raman L, Thatte N, Tweed J, Modem V, Journeycake J Int J Artif Organs 2017 Apr 0
Jenks CL, Zia A, Venkataraman R, Raman L J Intensive Care Med 2017 Jan 885066617708992
Moler FW, Silverstein FS, Holubkov R, Slomine BS, Christensen JR, Nadkarni VM, Meert KL, Browning B, Pemberton VL, Page K, Gildea MR, Scholefield BR, Shankaran S, Hutchison JS, Berger JT, Ofori-Amanfo G, Newth CJ, Topjian A, Bennett KS, Koch JD, Pham N, Chanani NK, Pineda JA, Harrison R, Dalton HJ, Alten J, Schleien CL, Goodman DM, Zimmerman JJ, Bhalala US, Schwarz AJ, Porter MB, Shah S, Fink EL, McQuillen P, Wu T, Skellett S, Thomas NJ, Nowak JE, Baines PB, Pappachan J, Mathur M, Lloyd E, van der Jagt EW, Dobyns EL, Meyer MT, Sanders RC, Clark AE, Dean JM N. Engl. J. Med. 2017 01 376 4 318-329
Honors & Awards

Center of Excellence with special recognition of the ECMO team
Extracorporeal Life Support Organization (ELSO) (2014)
Press Ganey Award for Outstanding Patient Care
Children's Medical Center (2011)
Principal Investigator
Minneapolis Medical Research Foundation (2007)
Principal Investigator
Vikings Children's Fund-Grand in aid (2004)
Co-investigator
Center for Neurobehavioral Development Research Grant (2002)
Jay H. Fisher Memorial Award for excellence in teaching
SUNY, Brooklyn (2001)
Sixth Annual Residents Night Award
Academy of Medicine of Richmond, NY (2001)
Distinction in Surgery
Universtiy of Madras (1988)
Distinction in Anatomy and Biochemistry
Universtiy of Madras (1984)
Professional Associations/Affiliations

American Academy of Pediatrics (2000)
Extracorporeal Life Support Organization (2013)
Society of Pediatric Research (2008)